Ralph Breaks The Internet, Not Dreams
An Interview with Kira Lehtomaki, Co-Head Animator\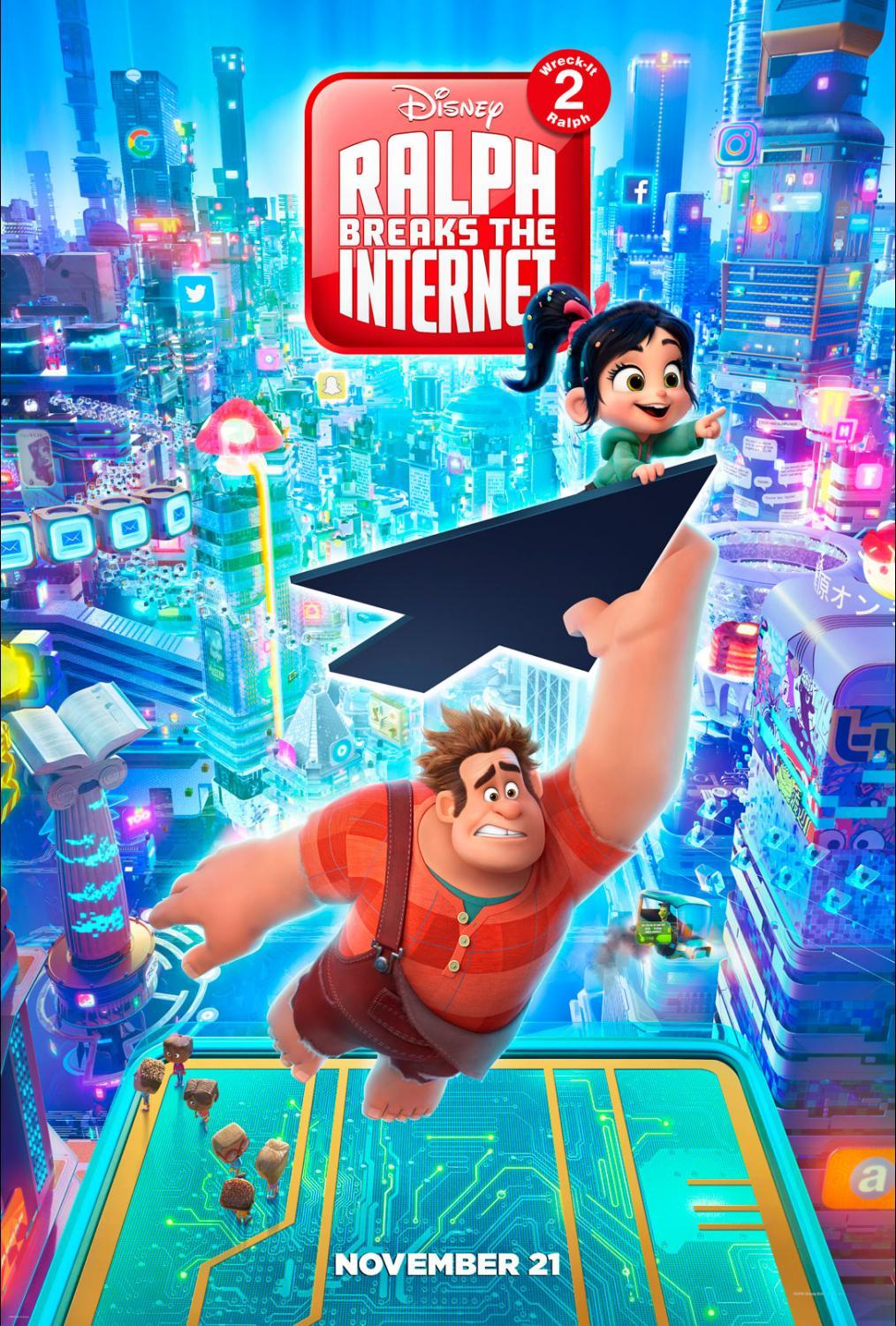 One might think "Ralph Breaks the Internet" is just a sequel to "Wreck-it Ralph" with the characters Venellope and Ralph tackling a new challenge beyond the arcade: the internet.
However, as stated by Kira Lehtomaki, the co-head of animation for "Ralph Breaks the Internet," the movie is, "really about this friendship between Ralph and Venellope. It's two best friends going on this epic quest."
"For Ralph, it's like he gets there [the internet] and he's like, I hate this I want to go home, I want things to go back to the way they were immediately; and Venellope's kind of like, I kind of feel like I belong here and this is my destiny," Lehtomaki continued.
Venellope's ambition to explore this new world is similar to Lehtomaki's advice for people seeking to go into the entertainment industry: "never stop learning."
"Even the very best people that I've met in the industry, people like Glen Keane –  legendary animators – they have a curiosity for learning," Lehtomaki said.
While Venellope's curiosity about the internet propelled her throughout the movie, Lehtomaki's own journey to becoming an animator was not so different.
Lehtomaki recalled when she saw "Sleeping Beauty" and how it was at that moment that she said, "Sign me up for that!" It was at this point that she knew she wanted to be a Disney animator.
Lehtomaki studied computer science at the University of Washington and then joined Disney's Animation Mentor program. Since then, she has animated a variety of projects, including "Zootopia," "Frozen," "Tangled Ever After," "Bolt," and "Wreck-It Ralph."
This vast experience in the animation industry has led Lehtomaki to give one piece of advice to students: "never give up."
"I had kind of a meandering path to the studio. I always wanted to do art and I ended up doing computer science, but all my life experiences really sort of helped," she explained. Lehtomaki also acknowledged that "everyone's career path is so different."
"So many people work a million jobs before they get that call. One of our animators I was talking to the other day, said 'I applied to Disney 10 times before I got accepted.' Perseverance is very important," Lehtomaki said.
For these animators, it did not end with getting a job with Disney, it was just the beginning. Every day these animators wake up and get to bring characters to life, but what does work as an animator look like?
Animation is time-consuming, according to Lehtomaki.
She said the animators work with 24 frames per second, meaning only a total of 80 frames can be completed each week. Not only this, one person can do about three seconds a week of the film, so with a team of 70 animators only 210 seconds of the film can be created in a week.  
"It's slow and tedious, but really fun," Lehtomaki said.
Just like how Ralph and Venellope must slowly earn money to get a new steering wheel for Venellope's game Sugar Rush, the animators who created this film have spent years painstakingly animating literally every second.
Despite that, the work that goes into animation makes an artist like Lehtomaki love her job even more.
"For so many of us who work at the studio, this was our dream job that we dreamed about when we were little kids, and so that enthusiasm is infectious and is what drives the whole machine," Lehtomaki said.
"Ralph Breaks the Internet" will play in theaters nationwide on Nov. 21.