Exploring person-hood
SPU production "The Hatmaker's Wife" questions identity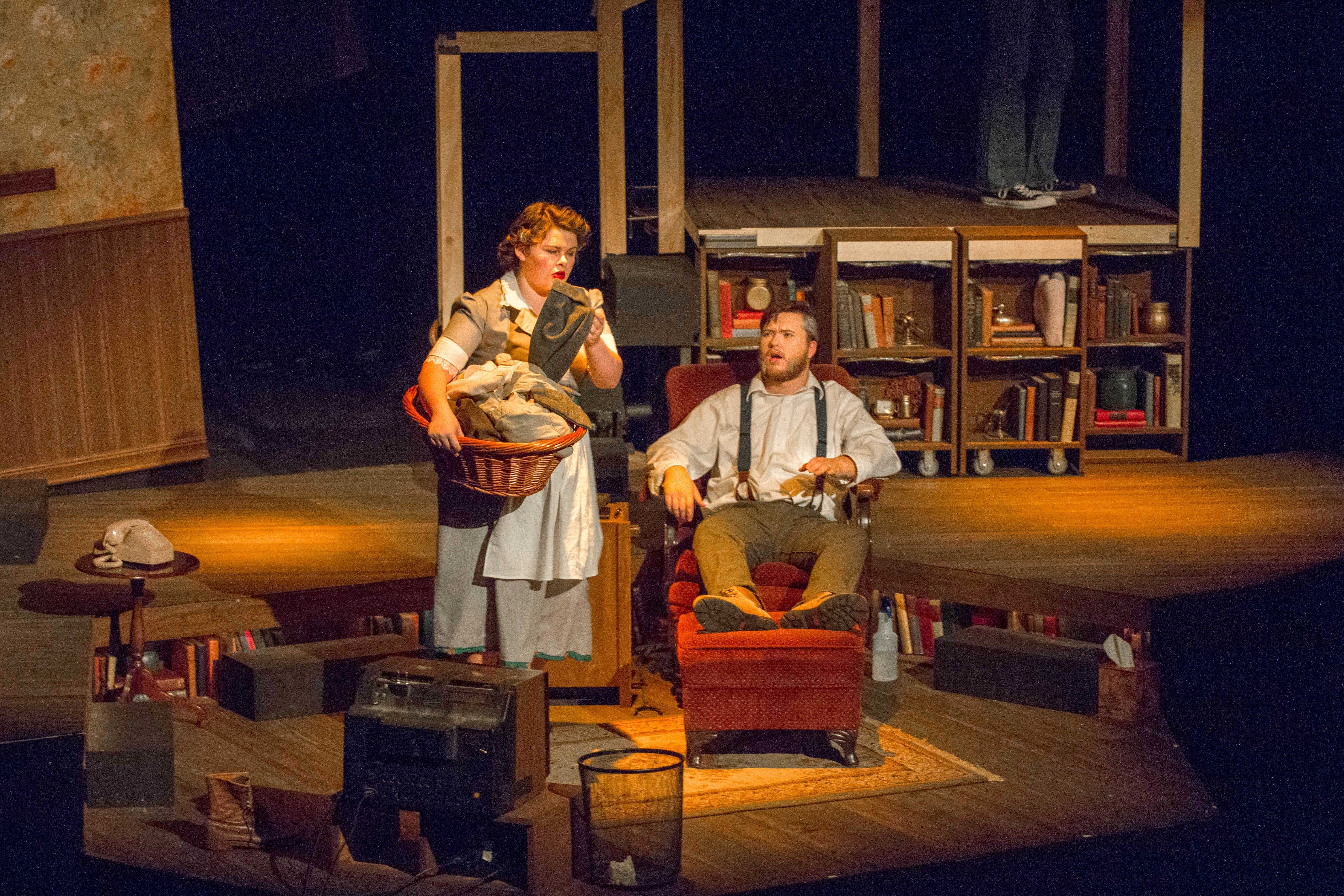 "The Hatmaker's Wife," written by Lauren Yee, is a whimsical, witty play, featuring a young woman, a talking wall, a golem, a hatmaker and his wife.
"It's bizarre," said Caleb Macduff, a first-year student who plays the role of Hetchman, the hatmaker. "There's a golem and flying baby."
"The show is about this basic idea of human belonging and where you belong and who you belong with," he said.
In the production of "The Hatmaker's Wife," Seattle Pacific University's Theater Department presents audiences with a sad, yet highly comedic tale that explores issues of identity and belonging.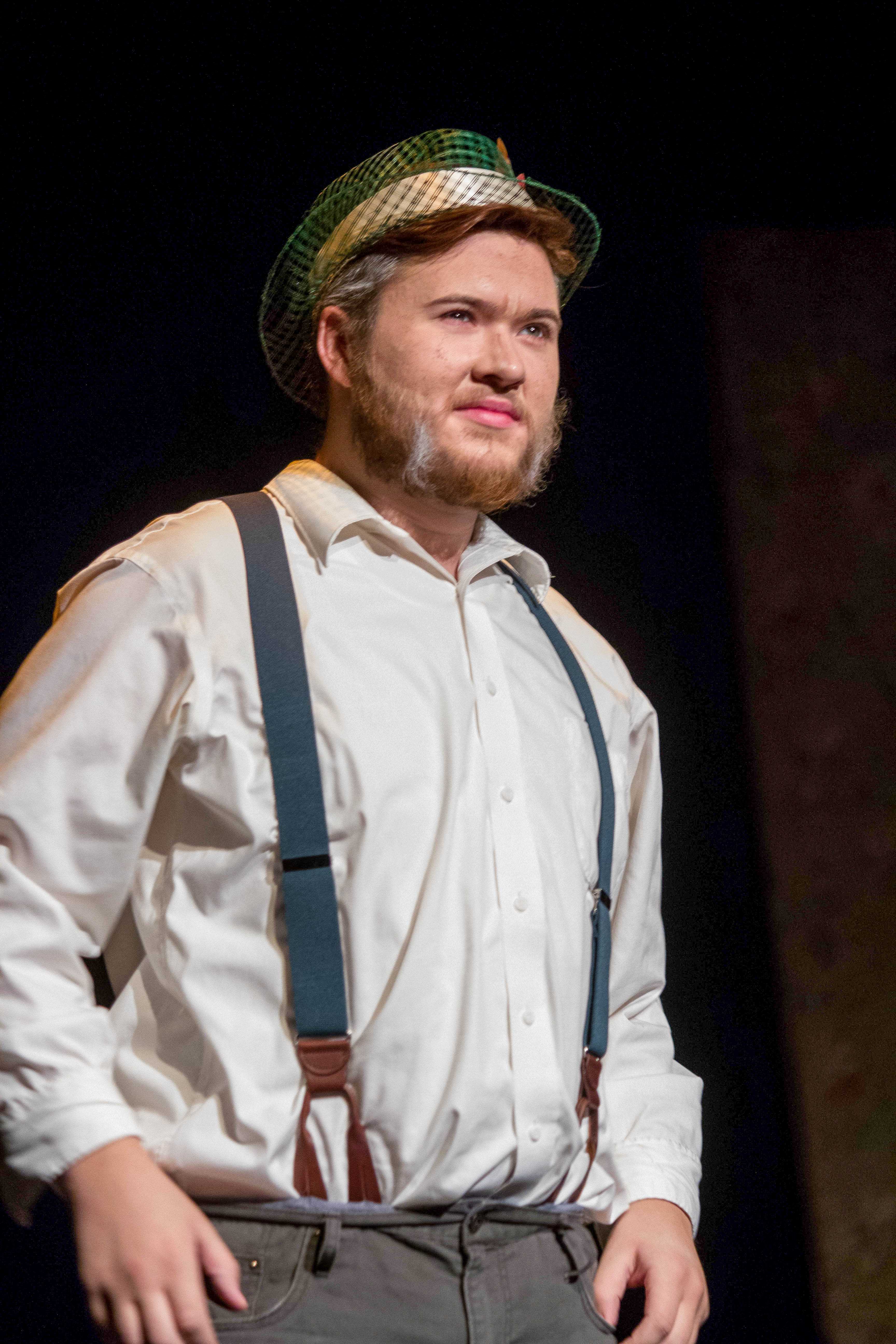 Andrew Ryder, the director of the play and theatre department chair, was involved in the process of selecting this year's plays.
"We have the relatively broad theme of 'More Human' this year, and this kicks that off really well with these characters that are flawed and confusing and weird, but they're all aspects of humanity so they're recognizable even if they're not necessarily likeable," Ryder said.
Yee's play tells the tale of a young woman who moves into a new home, hoping for a simple, quiet life. Instead she faces confusion and conflict, becoming caught up in the surreal story of an old hatmaker and his wife.
Sophomore theatre performance and production major Emi Faltinson plays this young woman, who is simply referred to as "Voice."
"If you weren't aware of it, you may not have noticed that Voice is nameless," Alex Garramone said.
"There's so much in it about identity and being identified, and just the power of personhood coming from your name and the way you're identified."
Garramone is a senior theatre education major and works as the promotions assistant in the theatre department. She also plays the character of Hetchman's wife.
Hetchman the hatmaker loves his hat more than his wife. He doesn't even remember his wife's name.
"When I read the script over the summer, my heart ached for Hetchman's wife, and I just felt her," Garramone said.
"I wanted her to be seen and heard, and have someone see and hear her, even though she's just a character. I wanted her to be received," she said.
This play is the first SPU mainstage production that was entirely designed by students: the costumes, sound, lights and set.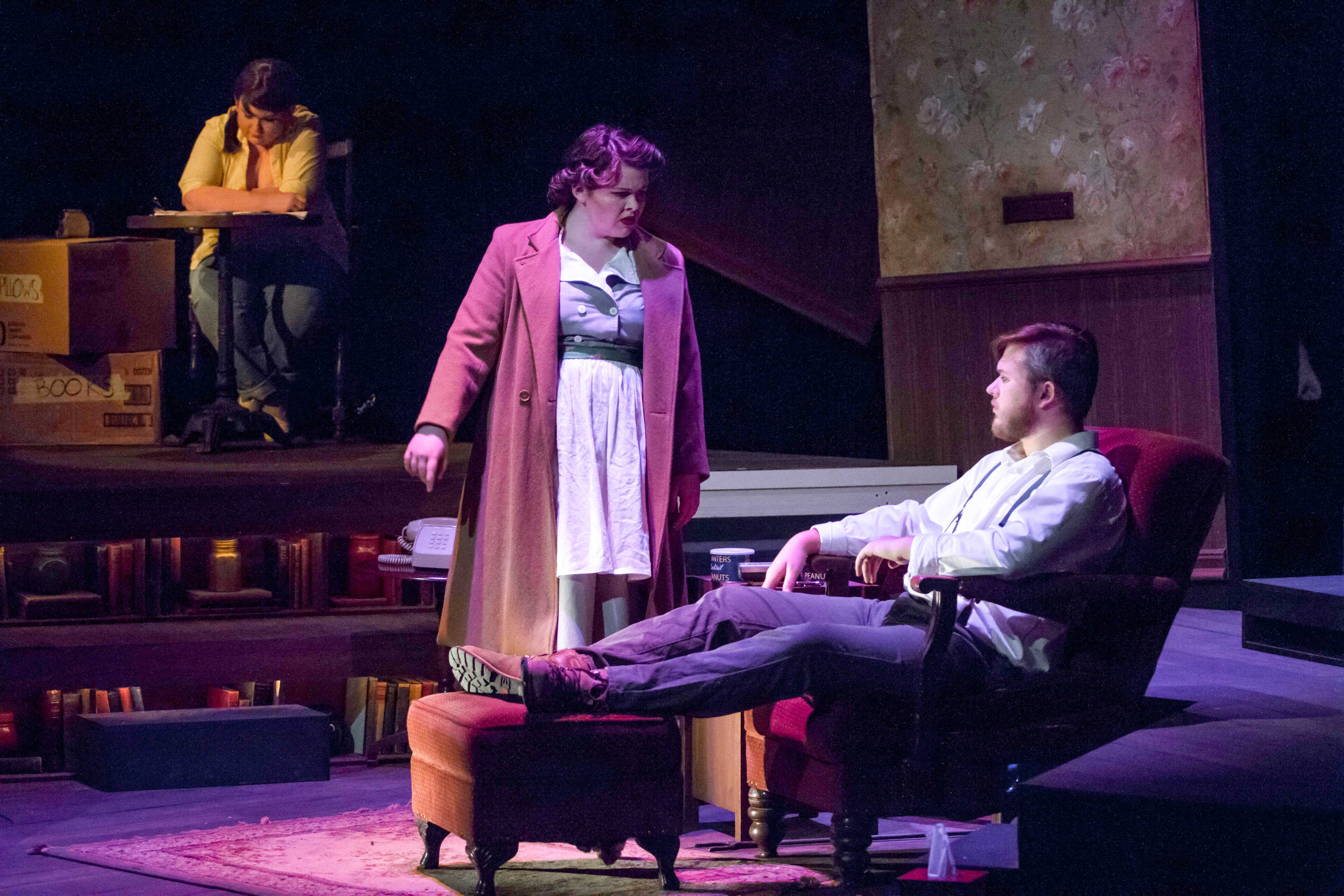 The play was announced last June and students have been working on it for about five months. Actors were able to learn and recite their lines over the course of the summer.
Junior Katie Gillette is a sound designer and composer for the show, and also plays the character of the Wall, who speaks to Voice and tells her this story of the hatmaker and his wife.
Although Gillette plays an inanimate object, she finds the humanity in her character as she communicates with the other characters.
"I'm actually the only character that gets to speak to every other character in the story," Gillette said. "I'm kind of the link between them."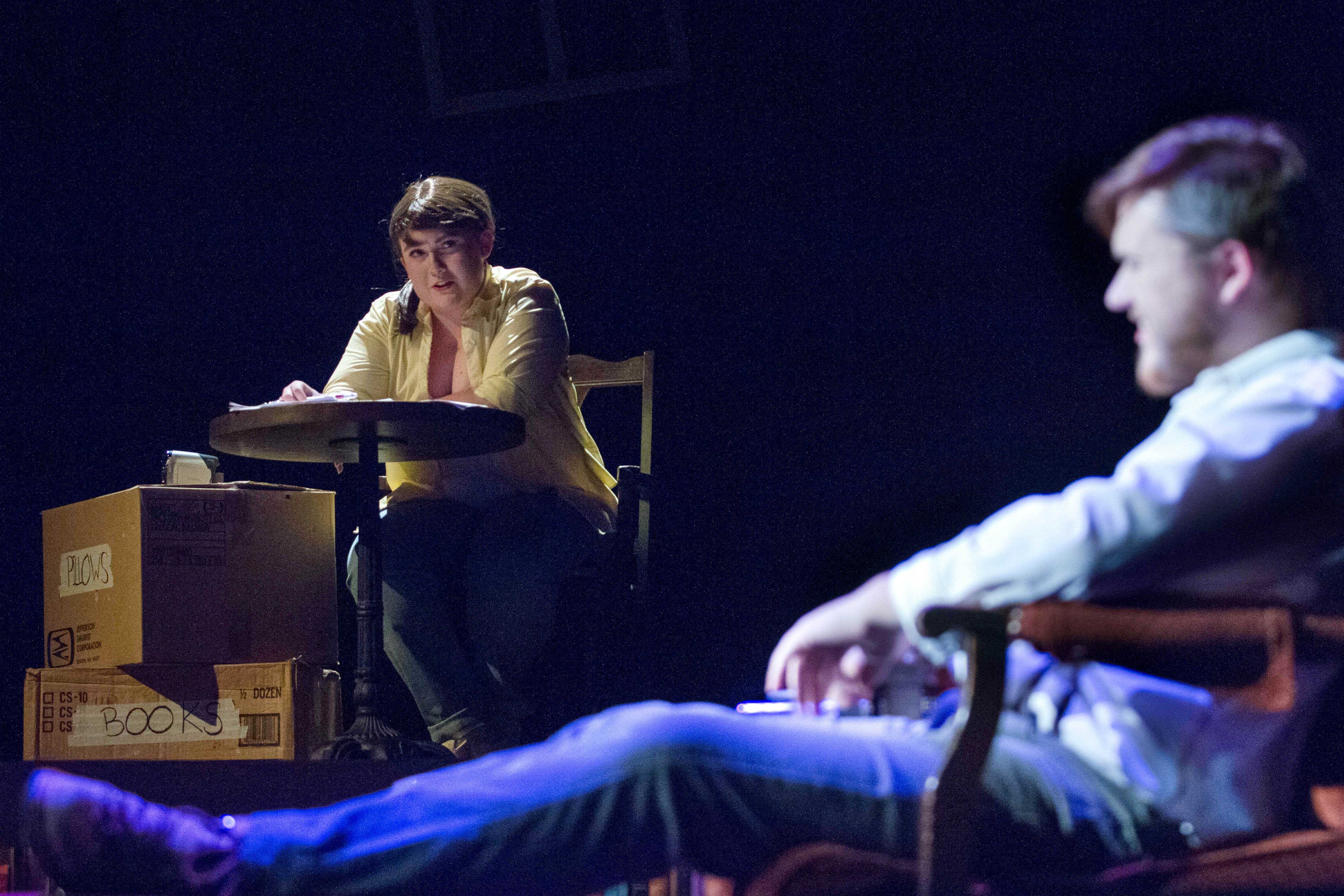 Those involved in the production have developed a real sense of closeness with one another throughout the course of the past several months.
"I love working with everyone," Faltinson said. "We're a really tight-knit cast since there's only six of us. So it's been really fun to get to know everyone."
"The Hatmaker's Wife" is bizarre and surreal at times, yet it explores relevant issues, including identity and sense of belonging.
Reflecting upon the play, Garramone said, "I think Lauren Yee likes to play with the duality of personhood. You can be many things. You can wear many hats."
"The Hatmaker's Wife" is showing from November 9-11 and 16-18 in McKinley Hall. Tickets are $12 for students and seniors, and $15 for adults.