Ethically sourcing encouraged
Set Free focuses on product sourcing in campus, city
The first step in approaching the issue of modern day slavery is admitting that it is slavery in the first place. As a society, it is easier to hide behind labels like "human trafficking" because the word "slavery" comes with so much baggage.
It is the tireless efforts of SPU's Set Free club, and other similar organizations, that are making real progress in ending modern day slavery, including underpaid labor and sex slavery.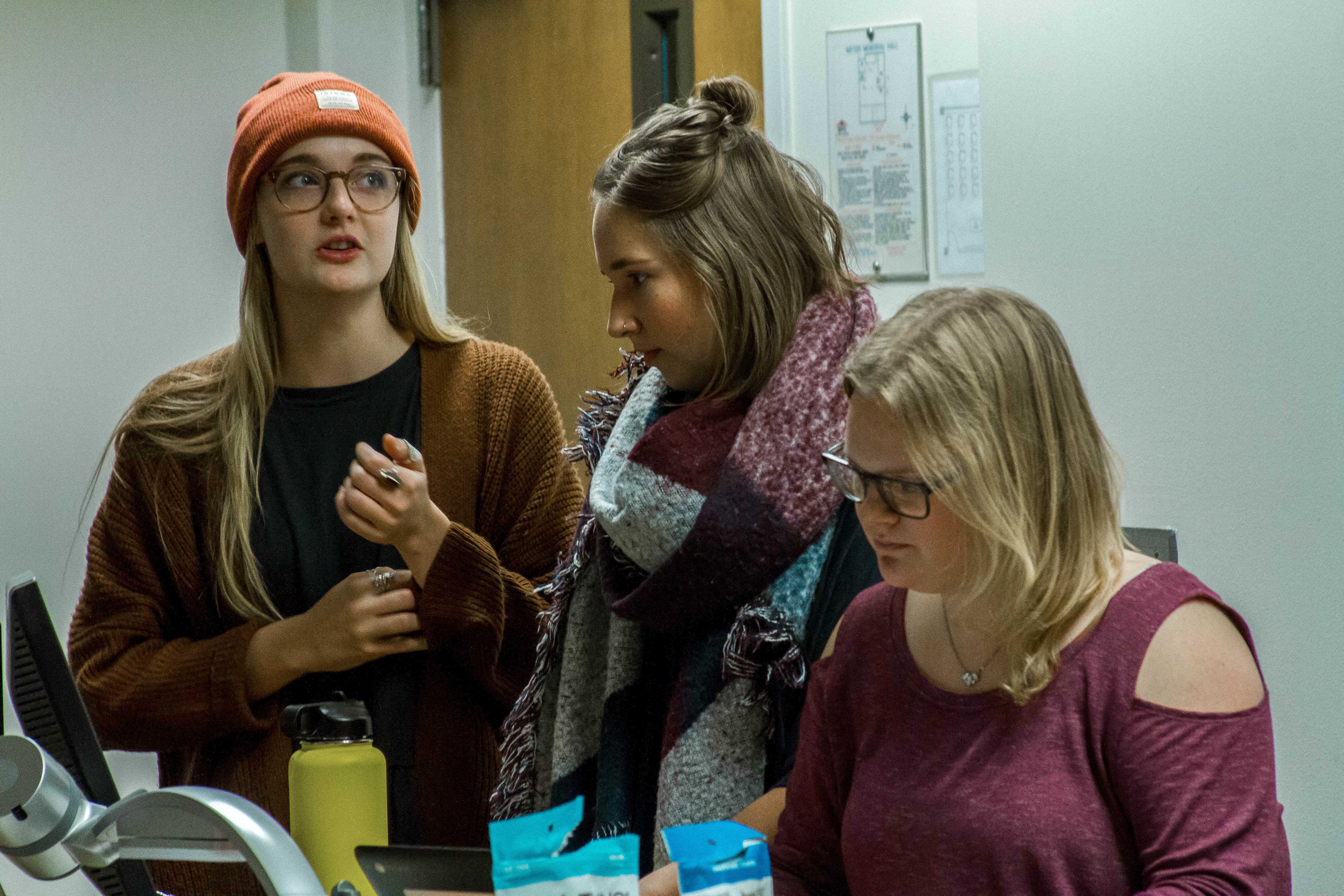 On Thursday, Nov. 9, Set Free hosted a meeting open to anyone on campus about the Product Sourcing Task Force they are going to put together here on campus.
This task force will be partnering with SPU faculty so they can pinpoint businesses on campus that are not ethically sourcing their products.
The Ethical Sourcing Task Force will be researching and contacting businesses on campus as well as raising awareness by meetings, like the movie night this Thursday, and the coffee challenge happening through social media.
According to Andria Fredriks, the Set Free Club president, one of the group's main goals for the task force is to target the C-Store on campus. The C-Store is an on-campus convenience store that provides food and drink, medicinal care and other items students might need.
Though the store has a whole section of products labeled as Fair Trade, there are still many goods that are produced without this seal. The label of Fair Trade is a seal placed on products when they are ethically sourced.
As meritable as it may seem, the Fair Trade label is not the best way to judge whether or not a product is ethically sourced. According to Danielle Meier, the vice president of Set Free, there is not enough consumer demand to sustain Fair Trade cooperatives in the best way possible.
Fair Trade can only sell 30 percent of the products that they get from ethically sourced producers at the Fair Trade price, meaning the price accommodates the expenses that come with ethical sourcing for only part of the products sold. The rest has to be sold at the market price.
This does not make Fair Trade an unreliable label. However, there are many other companies that do not have the Fair Trade label that still have single origin sources.
Take for example Everlane, a clothing company that has adopted a business model revolving around ethical sourcing and "radical transparency" in their sourcing, a descriptor they personally coined.
Meier used the example that if a company buys Costa Rican specialty coffee, they could buy from a source that gets coffee from all over Costa Rica, not just one producer, but multiple producers.
This is in contrast to single origin buying, which would mean that all of the coffee the company supplies comes from one producer. Ideally, the C-Store should only supply goods where the companies producing those goods have ethical sources and are single origin companies.
The club's goal for the C-Store is to make it entirely ethically sourced, hoping to encourage students on campus to be aware of what they are buying, and to question the sourcing of other businesses.
This is the mission of the Ethical Sourcing Task Force; the C-store is just a launching pad. The Set Free club hopes to highlight proper models of ethical sourcing on campus and weed out the ones that could improve.
The C-Store is the club's starting point because it is linked directly to Seattle Pacific. Unlike the C-Store, the on-campus bookstore and Common Grounds are run by larger companies, Barnes and Noble and Starbucks respectively. Taking on one of those areas would be like challenging a whole company, not just the institution.
Second-year Katherine Walter, a newer member of Set Free, said that the club has done a great job of informing students on human trafficking issues.
By expanding beyond the immediate association with human trafficking, like sex slavery, Set Free is redefining what human trafficking means to broader terms of abuse.
Walter explained that learning how to recognize situations where ethical sourcing is not being used, and then using that information to move forward, is one of the main goals of Set Free.
"They talked a lot about different forms of slavery and real situations that have happened here in Seattle and here just in this country, which I hadn't really thought about as different forms of slavery," Walter said.
"It made me realize how little I know about this topic and this area, and I don't like feeling helpless. I would like to do something regarding it."
One of the biggest issues regarding this is the fact that many people do not have the language or knowledge to approach human trafficking, and Set Free hopes to provide that language.
Another goal of the Task Force is to create awareness of where people can go in the greater Seattle area to get ethically sourced products. Third-year Victoria Garvin, another member of the Set Free leadership team, put together a list of coffee shops in Seattle that focus on ethical sourcing in their coffee or in most of their products.
Second-year Ally Merritt, also a member of Set Free leadership, mentioned nonprofits around Seattle that are a part of preventing human trafficking. One of these is First Aid Arts, which is a nonprofit that focuses on the rehabilitation of sex trafficking survivors through music and art as therapy.
As Set Free is still making strides on actions against slavery, one of the biggest impacts they are making seems to be on the students. They are giving students the means to ask questions about what they are buying and what to be aware of when they are shopping.
Fredriks believes that it reveals the greater goal of the Set Free movement, said, "Whatever you do, have it be an impact towards freedom."