Quinn XCII energizes Neumos
Detroit-based singer, songwriter on the rise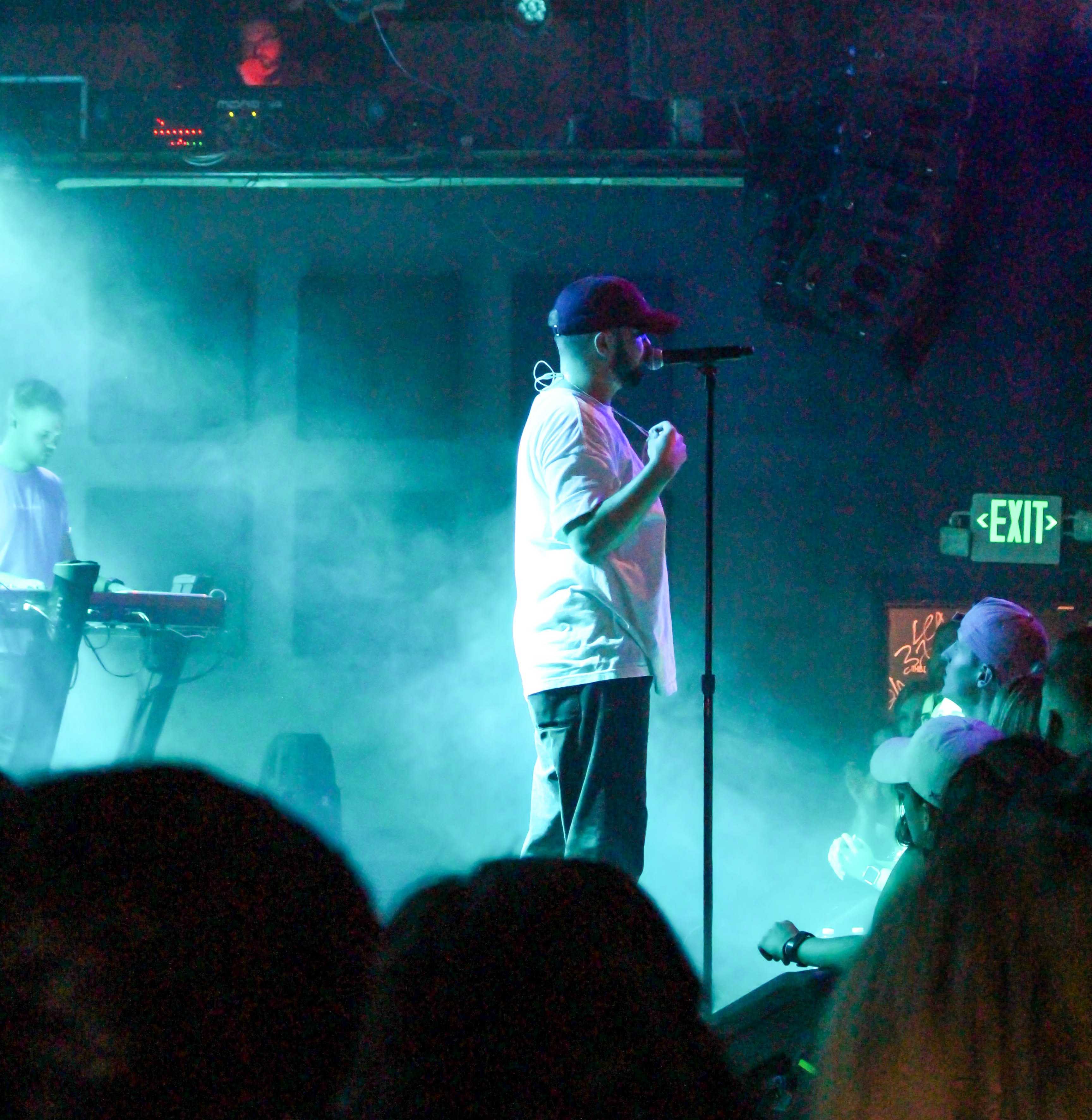 On a normal Monday night, Quinn XCII brought the energy to Neumos in Seattle. This Detroit-based singer and songwriter shared his unique musical taste with the city and turned the night into a memory for those who attended.
In the past couple of years, Quinn XCII has been on an upwards path towards fame, starting with his debut EP "Change of Scenery" released in 2015. In 2016, his EP "Bloom" was also a hit, and attracted a broader range of listeners.
Quinn XCII composed "Bloom" alongside his childhood friend and fellow artist ayokay, and the two worked together to produce "Kings of Summer," which became a No. 1 hit on Spotify's Global Viral chart and No.1 on Hype Machine.
Quinn XCII released his album "The Story Of Us" on Sept. 15 and has been on tour since Sept. 24, beginning in Salt Lake City. His stop at Neumos on Nov. 6 was his second to last stop, ending the tour in Portland, Oregon the following day.
Shallou was the opening act for Quinn XCII and performed a rhythmic blend of electronic and pop sound, which was a fitting match for the artist. Before welcoming Quinn XCII onto the stage, Shallou played a remix of one of his songs, creating excitement and energy for his arrival.
After Shallou's performance, the stage was set with an old-fashioned sofa and scenery to emulate the cover photo of Quinn XCII's album, "The Story of U."
He opened with "Worst," which revived the crowd's energy and prepared the audience for the night to come.
This song, like many others, focused on his relationship with his significant other, fitting with the album's theme. His words describe a relationship filled with damage and imperfection, yet it still conveys a positive outlook that they remain together, as it is for the best.
Quinn XCII's music is a unique blend of electronic, hip-hop, pop and soul. It is difficult to categorize him or compare him to other artists, as he makes it clear that his work is a direct reflection of his life and style.
Neumos created an intimate setting with bright blue, purple and red lights swirling across the stage and into the audience. Spotlights shined upon the band in the otherwise dark room.
For the most part, his songs approached life and love in a carefree, lighthearted way. Other hits from the night included "Flareguns," "Fake Denim," "Walls" and "Always Been You."
The singer has impressive vocals and can also incorporate rap into his music. It can be difficult for an artist to naturally combine the two, but he does so without distracting from the beat or message.
As Quinn XCII's name is pronounced "Quinn 92" to represent his birth year, he is a young artist and much of his music is focused on himself and his personal experiences.
Although entertaining, he has yet to produce heart-warming music in regards to his romance. His experiences with love and relationships seem to fall flat, but make for some interesting material.
Perhaps the biggest hit of the night was when he performed "Straightjacket." This song was titled SoundCloud's "Song of the Month" in January and has been streamed nearly 20 million times around the globe through Spotify.
Again, this song revealed yet another broken love interest as he found that the woman he had fallen for was a "psycho from a Midwest suburb."
In an interview with Billboard, Quinn XCII says that he drew inspiration from the song in the situation that you are "dating someone who acts one way in public but totally different, and crazier, behind closed doors."
The artist repeatedly expressed his gratitude towards the people in Seattle for their support in his music and shared that it may have been his best crowd yet of the tour.
The exchange of energy between the audience and the band was tangible, and when the show had ended, the audience joined together in shouting for "one more song."
The crowd was persistent, and minutes later, the drummer made his way back to his station, shortly followed by the keyboard player and then Quinn XCII. Rather than giving one more song, he gladly gave three, and created a memory for his audience.
Quinn XCII's passion for music and appreciation for his fans set him apart as a great performer. It will not be surprising to see his music and fan base grow in the coming years.
For more information on Quinn XCII, visit quinnxcii.com or his Facebook page.