Weekly Chapel as a self care space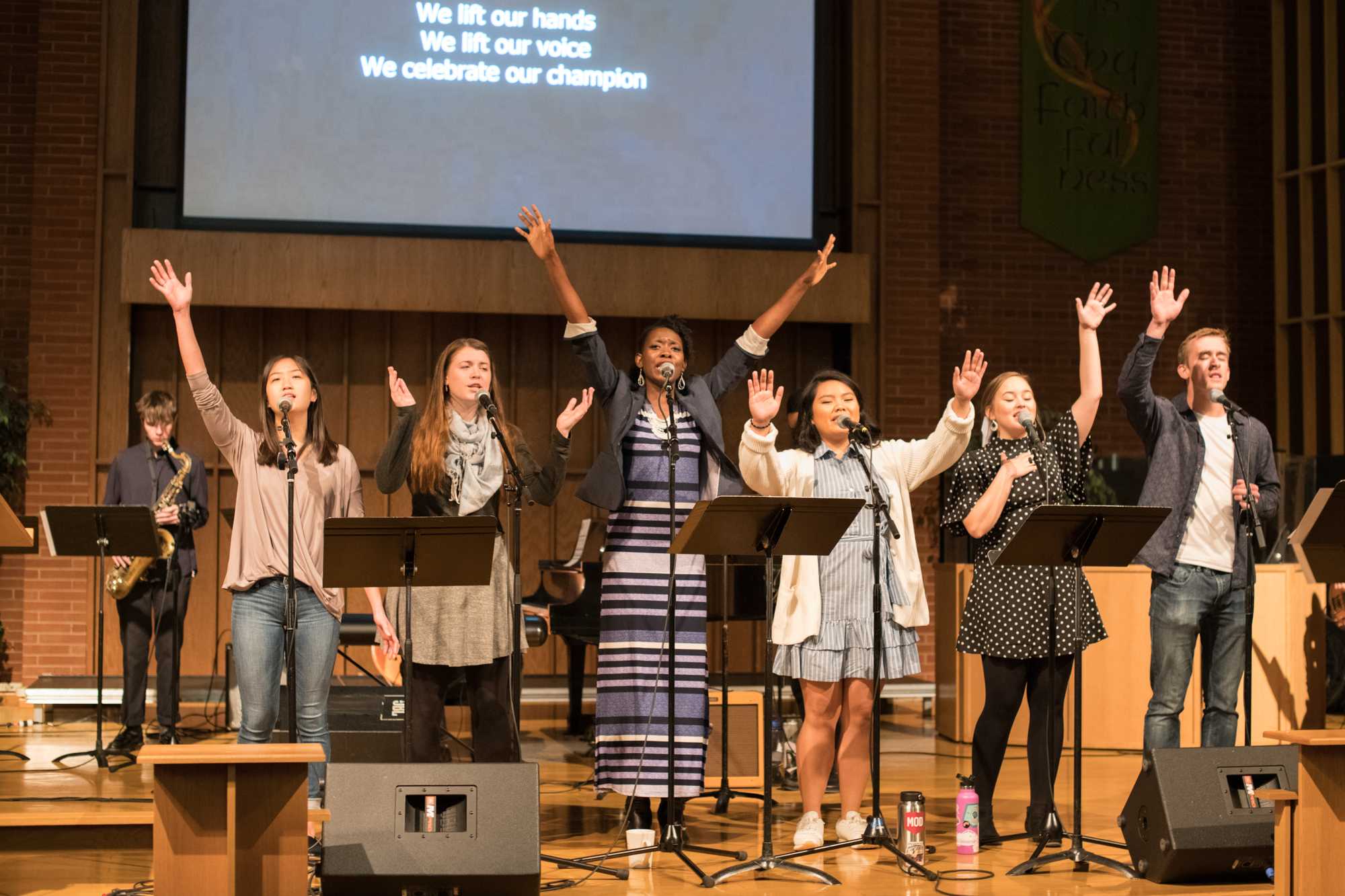 According to this year's Gather Coordinator, Chris Fuller, the essence of being a Falcon is reflected in the mission of Seattle Pacific University's Chapel services.
Chapel aims to bring students and staff together for a rare opportunity of joint communion outside of the classroom, "regardless of religious beliefs or spiritual affiliation," according to Fuller.
One of three weekly worship opportunities on campus, Chapel takes place every Tuesday morning from 11:10 a.m. to 12:00 p.m. at First Free Methodist Church.
Every week, Chapel gives pause to the perpetual bustle of campus life and creates a chance to confront the discouragement that comes with living in a broken world.
Fifty minutes devoted solely to worship, reflection, and fellowship, Chapel is a brief but impactful sabbath. Unfortunately, this opportunity for self-care and healing goes untapped by the majority of SPU students.
Last Tuesday, Oct. 30, the Chapel band sang solemnly as the service began.
After just one song, vocalist, guitarist and student Levi Clum opened the service with a prayer for the victims, families and the perpetrator of the recent Pittsburgh synagogue shooting.
Worship was followed by a message from guest pastor, the Rev. Curtis Ivanoff, who spoke on reconciliation for indigenous peoples and the environment.  
Thus, there was a theme of addressing social injustices and reminding the attendees of the hope that can be found in God.
While being a student at SPU does not equate to being a Christian, it often means being an individual who finds fulfillment in pursuing excellence — spiritual, social, and academic — as well as in "engaging the culture."
Although important, this pursuit of well-rounded conscientiousness can result in students who are thinly spread, stressed out and deeply disheartened as injustice consistently headlines the news.
In order to combat these tendencies, SPU Chapel services give students the opportunity to engage with peers and professors in a meaningful setting — to "worship, learn, and grow together in community," Fuller said.
Further, these services provide students with a space to destress and deal with social issues through lamentation and/or listening to words of hope, such as those shared by Ivanhoff.
However, student attendance at Chapel is unfortunately low.
Unlike many Christian Universities, Chapel attendance is not mandatory for students; however, classes are scheduled around the services to minimize time-conflicts.
Thus, the benefits of Chapel are available only to students who choose to participate.
"If [Chapel] doesn't fit into your schedule, think of it as a study break that you would take anyway, and that you now get to use as spiritual rest and renewal amidst a busy schedule," sophomore Delaney Palmer said.
Another student, Megan Curry, had similar contentions while vocalizing her encouragement for better student turnout.
"It's a really great opportunity and a space to just take a break and be still while also taking in The Word from really inspiring people," Curry said. "Plus, it's not like it takes a long time."
The Rev. Lisa Ishihara, SPU's new University Chaplain, agreed with these statements, expressing her appreciation for Chapel as a respite that keeps her "rhythm" in order.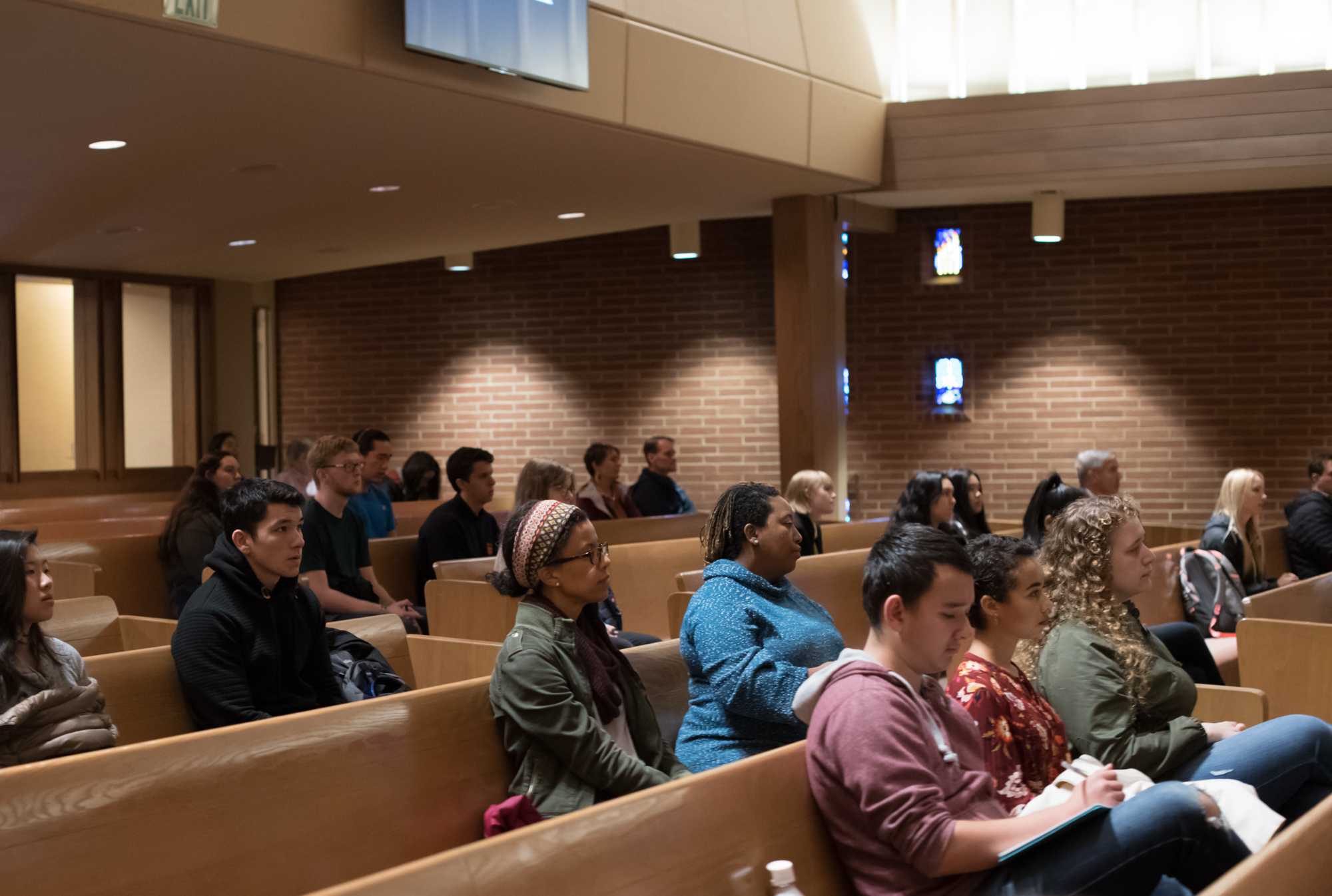 "I think it's a good weekly rhythm to come, receive, and be cared for during our chapel time every week," Ishihara said. "It is also a good reminder for me, that I am not alone. There is a place for me in the SPU community."
This quarter, Chapel services will revolve around the concept of "belief in the face of doubt," according to Fuller, who explained that, "I think a lot of people need that kind of encouragement right now."
"I know I've gone through those seasons in my faith and it helps to hear speakers talk about how they got through it."
From those who attend Chapel, to those who organize it, this weekly community sabbath is a campus resource for students of all backgrounds— religious or not — with largely unrealized significance.
Fuller is saddened by the low attendance, but is also motivated to increase publicity by the fact that "it seems like many students do not know much about chapel. They don't know that a worship band plays uplifting music every week … We believe God transforms us as a community through music, worship and biblical teachings."
Students can email [email protected] if they have questions regarding Chapel, or suggestions for how Chapel can be a more engaging experience for them.