Track racks up 152 points, placing third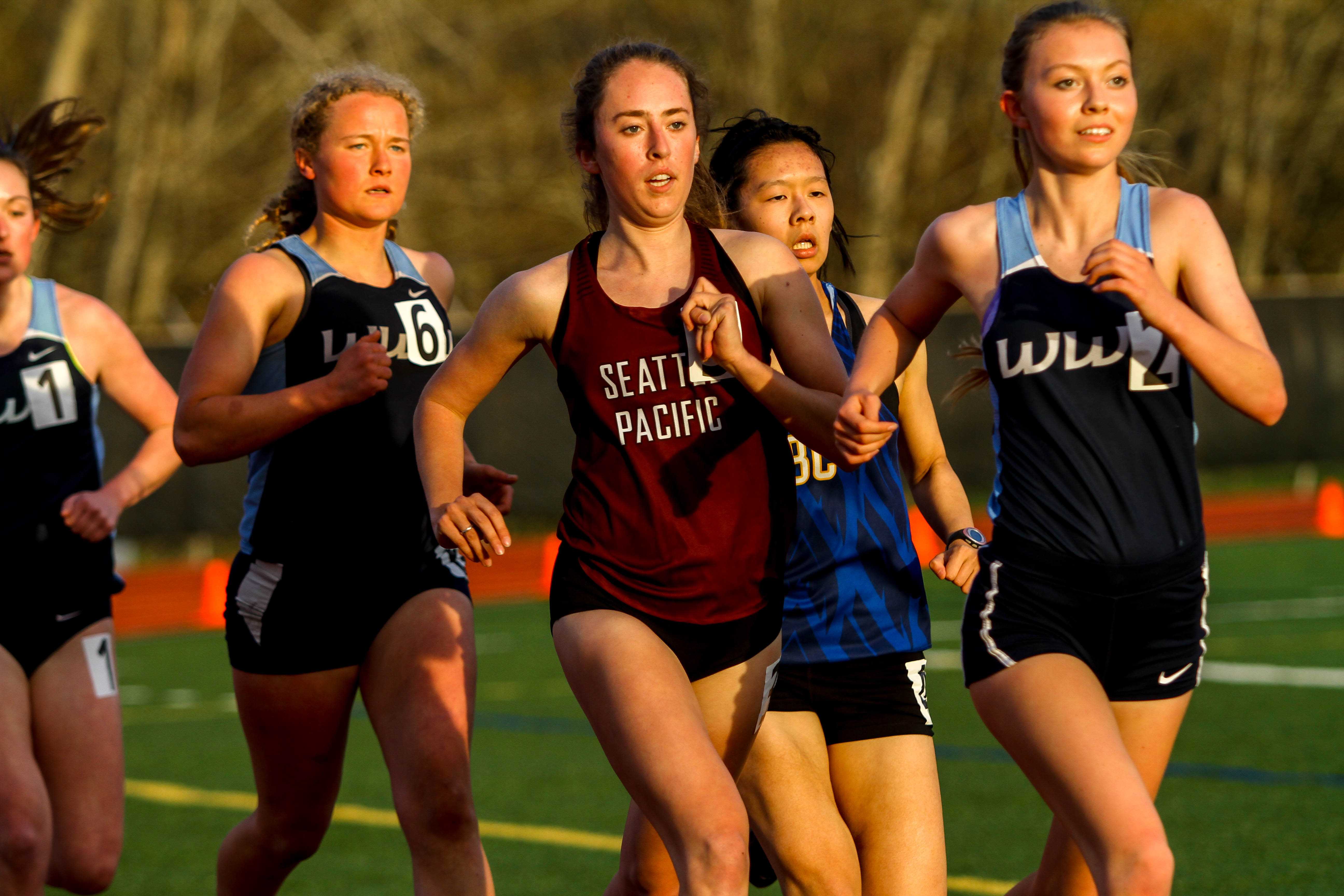 Last Friday, April 6, the Falcons track team took part in a four-way meet at Civic Stadium in Bellingham. The women's side of the track racked up 152 points, landing them in third, trailing just behind second and first.  The women were much more well off than their male counterparts, who were only able to put up 81 points and fall to the No. 4 spot.
Several Falcons grabbed first in six events: Julia Stepper with a 12.43 in the 100 meter, Grace Bley with a 25.25 in the 200m; Lani Taylor with a 56.94 in the 400m; the 4x100m squad of Renick Meyer, Julia Stepper,  Becca Houk and Grace Bley with a time of 47.09; the 4x400m squad of Renick Meyer, Becca Houk, Grace Bley and Lani Taylor with a time of 3:52.4; and Meyer with a 14.81 in 100m hurdles and distance of 18 feet, eight and one-quarter inches in the long jump.
"This meet was a scored meet and although we had a lot of great performances we left a few holes out there in some events," said Audra Smith, the assistant head coach of the track and field team. "With a scored meet like that, it is really hard to put yourself in a position to win if you don't have the depth. However, our team is doing great things right now and continuing to get better and better."
Smith said the team gave a fantastic effort as a group and "for this meet there was not one stand out, it took all of our women contributing in their specific events to with it being a team effort."
Meyer achieved wins in four different events, but one of those victories was just a bit sweeter; she achieved a personal best in the long jump. She went 18 feet, eight and one-quarter inches on her second long jump attempt of the day, wiping out her previous personal record by a full eight inches, and taking the GNAC lead in that event.
Another personal record was made by First Year Davis Flintoff who had the best individual finish for the Falcons in the men's side of the competition. He flew a personal best of 13 feet, eight and one-quarter inches, which was an entire inch higher than his previous personal best.
"As our men's team continues to grow and become more competitive I foresee us being in the mix next year," Smith said.
The teams next meet is hosted by Saint Martins in Lacey, this Saturday, April 14.