The Falcons women's cross-country team placed third in the Great Northwest Athletic Conference Championship meet, while the men took seventh.
The Seattle Pacific University women had all five of their top runners finish in the top 25, with first-year Kaylee Mitchell leading the way last Saturday. Mitchell finished the six-kilometer race third out of all the women in the entire GNAC conference with a time of 21:35.20.
Unfortunately, no Falcon was able to place in the top 10 for the men's eight-kilometer race.
Top runner Elius Graff finished just inside the top 25 racers at No. 24 with a time of 25:51.50.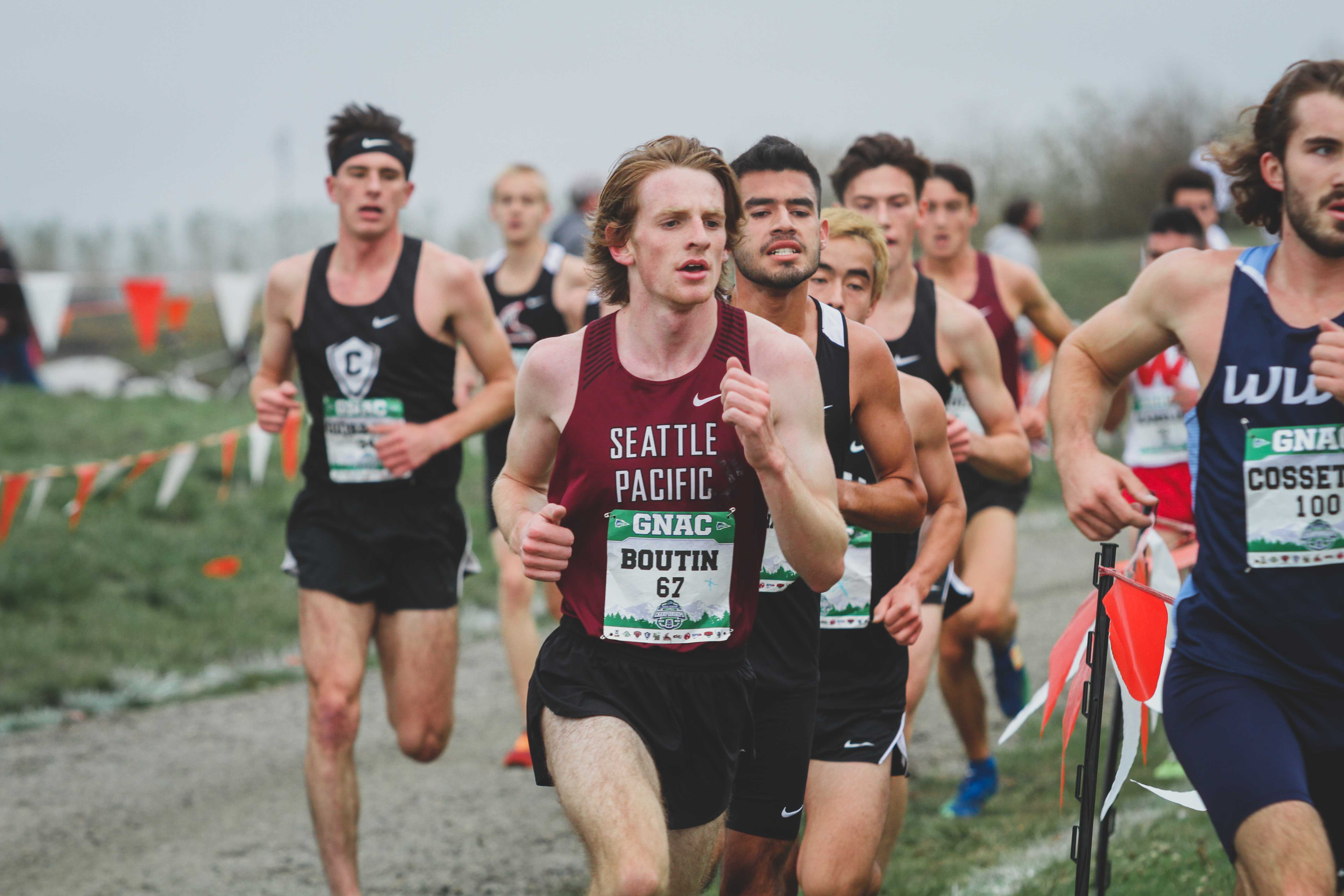 The Falcon women put together a standout performance, not one SPU cross-country team has done that well since 2009. Because the women put five runners in the top 25, the team tallied a total of 64 points, leaving them just behind No. 2 Simon Fraser and No. 1 Alaska Anchorage.
For SPU, Mitchell came in third, junior Kate Lilly, junior Katherine Walter and sophomore Dania Holmberg finished at 12, 13 and 14 respectively, and sophomore Elizabeth Thompson placed at No. 22.
Before the conference meet last Saturday, Mitchell said, "Honestly, I really want us to win the conference title on Saturday. I think that it's going to be difficult, but it's definitely do-able."
"The aspect that has improved the most over the course of this season is the conviction the runners have," head coach Chris Reed said before the GNAC Championship.
"They are more confident, and they have greater perspective on what their capabilities are. The fitness is clear, but that sense of purpose and confidence is what will make the difference for us."
However, improvement came from both sides of the cross-country course with the SPU men scoring their best total in six years. Netting 183 points did not land them in the top five teams, but was still worth celebrating.
The top four men's runners for SPU all finished in the top 50.
Graff placed at No. 24, while Colin Boutin, Colby Otereo and Joseph Perkins landed at 29, 32 and 50 respectively. The fifth Falcon to finish, Brayden Schultz, placed just outside of the top 50 at No. 52.
In the postseason the Falcons change their focus from what it was during the regular season meets, Reed said.
"Our principles remain the same during this period of the season," he said. "We are deliberate, intentional, and purposeful with our day-to-day decisions. However, our training intensity is a little lower now than a few weeks ago. The team is fit and relatively healthy, so having fresh legs on race day is an emphasis right now."
The women and men's cross-country team now have their sights set on the next round of competition. The National Collegiate Athletic Association West Region Championship takes place on Saturday, Nov. 17. The races begin at 10:15 A.M.
"We are more focused on the process than the outcome at this point, controlling what we can control. Each of our runners has specific things they are going for this coming weekend and, if achieved, they will add up to a good result," Reed said