Hallowlusion engages students
Hypnotist, illusionist entertain SPU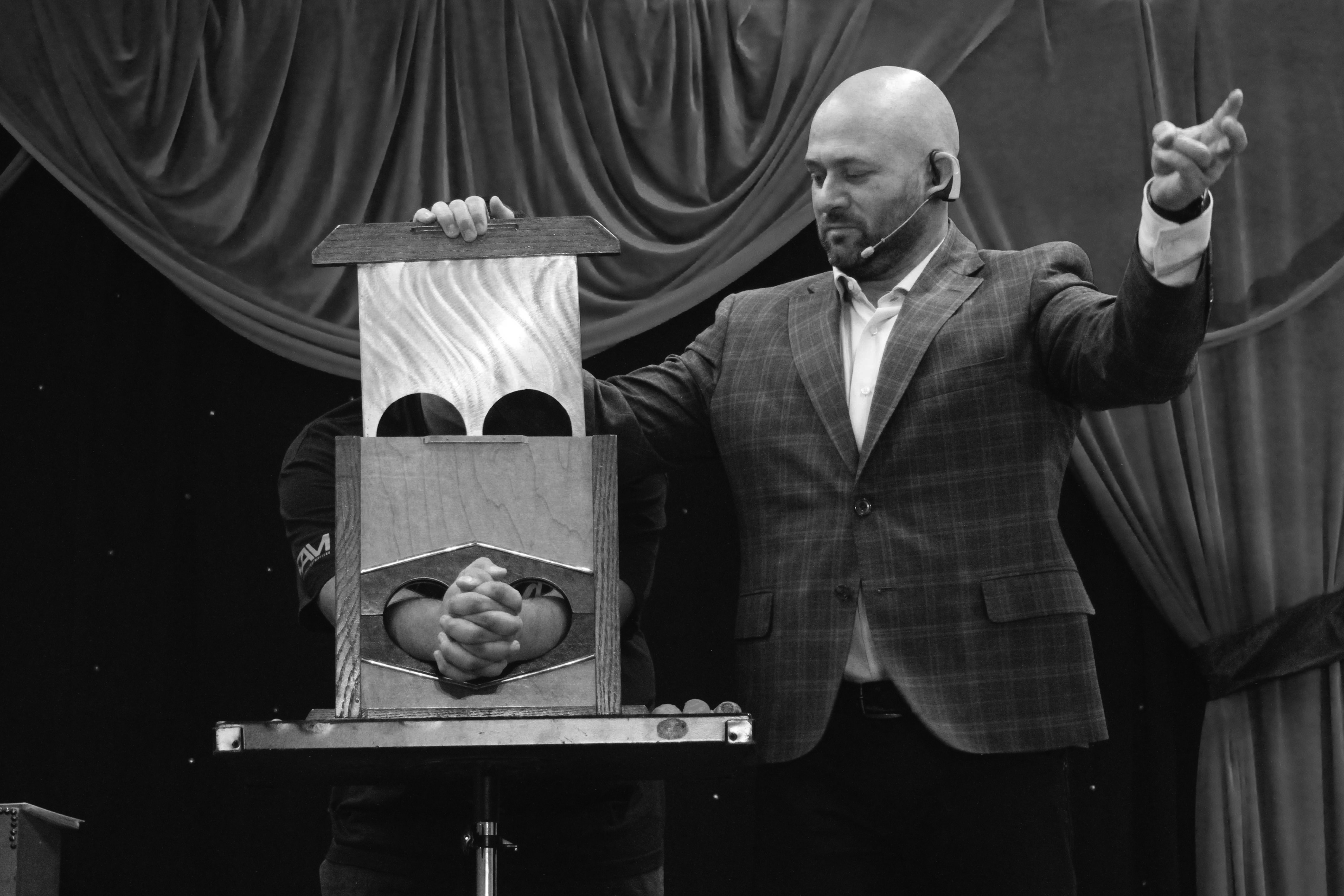 Joe Black stepped on stage as the clock struck 7 p.m., donning a blue shirt, a black vest and a headset. He looked over the crowd of skeptical students, took a breath, and boldly proclaimed, "Are you ready to be entertained?"
Over the next two and a half hours, not only would students find themselves entertained, they would also find themselves deeply involved.
"Hallowlusion," an event put on by STUB, was headlined by hypnotist Joe Black and illusionist William Scott Anderson, both former contestants on America's Got Talent.
While the two performers put on unique shows, one thing remained constant throughout the night: audience participation.
Emily Bogle, a student, did not intend to be part of the show.
For his performance, Black selected a group of students from the crowd to come to the stage and be hypnotized. Before he began, he also invited people in the audience to take part in the hypnosis process by following his commands from their seat. Bogle was not selected to be on stage, but she decided to try and be hypnotized anyways.
"I've been hypnotized five times previously, which is why I didn't volunteer, because I wanted to give other people the opportunity," Bogle said.
"But when he said 'If you want to try it from the audience,' I thought, why not? I'm more susceptible so maybe it'll work."
After a series of commands from the stage, only a handful of students in the audience found themselves actually hypnotized. Even a few of the participants on stage had woken up from their daze.
By the time the lights were turned on, Bogle was the only audience member who was still in a fog. Black, after losing a handful of his original participants, pulled Bogle onto the stage to join the show. She did not resist.
"You're fully conscience of everything that's going on around you, but every suggestion that he gives you, you're constantly thinking about, and then when it happens you just do it," Bogle said.
Victor Hanson, also a student, enjoyed Black's show with the rest of the audience. But when illusionist Anderson took the stage, Hanson would suddenly find taking part in the show.
Anderson pulled various students to the stage throughout his performance, allowing them to take part in his illusions and see the magic for themselves. Hanson was called on stage after Anderson asked for someone with money, and he soon found himself giving over $2 to Anderson.
Over the course of a few minutes, Hanson had to earn his money back by taking part in a series of card tricks and illusions. Despite being close to the action, he was just as confused as the audience, according to Hanson.
"It was one of those things where I couldn't tell what he was going to do next, and I was just following along. I couldn't tell what the heck he was doing," Hanson said.
This audience participation, and the excitement that it injected into the crowd, was the whole point of Hallowlusion.
The chair of STUB, Andrew Josselyn, was hoping that the event would bring students into their community and allow them to have a good time.
"We seek to create events that create community and unity in the campus," Josselyn said.
"We want to pull people away from their dorms so that they can talk to other people that they may not have known before, or just take a break from stress and school and all that and just have fun."
Whether they were a part of the show or not, students who attended "Hallowlusion" came away with a memory that they will not soon forget.