Late pastor leaves legacy
Honoring Peterson's life
The Rev. Eugene Peterson, who graduated from Seattle Pacific University in 1957, was a world renowned Christian author, scholar, church founder and pastor.
On Monday, Oct. 22, he passed away at age 85 from congestive heart failure.
"Right away, I remember that I just wanted to stare at him all the time. Because when he smiled, his eyes disappeared," Jeffrey Overstreet, SPU assistant professor of English and writing, said of Peterson with an affectionate laugh.
"He had this enormous smile that [made you] just want to laugh. He was so joyful."
Dr. Jeffrey Jordan, vice president for student life at SPU, had similar comments about the joy, energy and influence of Peterson.
"His humility, wisdom and sharp wit was evident and he always had a twinkle in his eye," Jordan said. "He poured into many lives — directly and through his writings — and his influence will continue to encourage us to deepen our relationship to Jesus and others."
Peterson is survived by his wife, three children, nine grandchildren, and a body of work and service that has impacted — and will continue to impact — many lives long after his passing.
"We not only lost a great person of faith in the passing of SPU alumnus, pastor, professor, and author Eugene Peterson, but we have lost a dear member of our community," President Dan Martin said.
Most notably, Peterson wrote "The Message" translation of the Bible, a translation that aims to make the Bible more accessible to the average person by using contemporary language.
According to the late Peterson's literary agency, "The Message" has currently sold more than 20 million copies worldwide.
Overstreet says that his admiration for Peterson began when he read some of the pastor's works while attending SPU as a student.
"I was intrigued by a version of the Bible in everyday English," Overstreet said.
"I thought this could be really useful for people who are intimidated by the Bible.
Then I found out that he was an SPU alumni and thought that was really cool."
From there, Overstreet began to read more of Peterson's work, particularly his sermons and articles.
He quickly became a devoted fan. He did not find himself short of material; Peterson produced over 40 published books in his staggering career, plenty for anyone to wade through over many years.
Overstreet explained, "I felt that his perspective on Christianity was a different kind of Christianity than I had grown up with [and] been taught. It was much more courageous. Much more characterized by walking out into the world with your arms open wide."
"I liked that," Overstreet said. "That seemed much more like the Jesus I meet in the Bible."
Overstreet also emphasized that he admired how much Peterson valued the arts, and connected the arts to Christianity in a way that many pastors at the time did not.
He firmly believed in the role of imagination in our relationship with God, rather than drawing a harsh divide between the two. "[His books] were so approachable and humble, and he had so many rich stories from his own life to tell," Overstreet explained.
Peterson's book "Eat This Book" is all about the art of poetry and of reading closely, Overstreet noted while taking it from a stack of Peterson's novels on his desk. Another Peterson novel, "Tell it Slant," is about the ways that Jesus used poetry and storytelling in his own teachings.
"Eugene Peterson has been influential in my life for many years," Jordan further shared. "As a student leader in 1980, I was introduced to his book 'A Long Obedience in the Same Direction: Discipleship in an Instant Society.'
Over the years, I have increasingly appreciated his writing that emphasizes Christian discipleship as a pilgrimage and apprenticeship in which we gain skills about how to live in faith rather than only having a knowledge about God."
While Peterson's body of writings is impressive, his work goes far beyond his writing. He also founded his own church, and became a relatively well-known pastor from less than glamorous beginnings.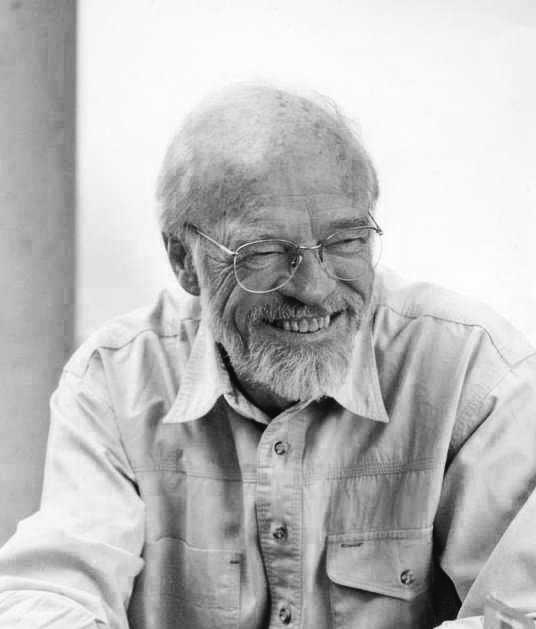 According to a New York Times obituary published on Oct. 23, Peterson founded his first church in 1963, the Christ Our King Presbyterian Church in Bel Air, Maryland. The beginnings were humble; his congregation was small, and he was holding services in his basement.
His wife, Jan Peterson, told the NYT that he recruited new members during this time by knocking on doors and telling people that he was starting a new church.
Decades later, his church has over 500 members and a regular Sunday attendance of 250.
The pastor was considered by many who knew him to be compassionate, intelligent and understanding.
As his alma mater, the faculty and students at SPU have felt the impact of his passing.
"We were blessed to have him join us for Seattle Pacific's 125th anniversary last year," Martin remarked.
"The SPU community sends their prayers to his wife, Jan, and his family and friends. While we mourn his passing, we also celebrate this extraordinary man of God who used his many talents and gifts to share the good news of Jesus."
On the subject of Peterson's impact and gift for intentionality, Overstreet said that he will never forget a road trip that he and his wife took with the Petersons to a conference.
On the way home, with all members of the party feeling tired from the long day and the long road ahead, Overstreet began telling Peterson about the problems he was having at work during that time.
"He listened in a way I'll just never forget. He asked a lot of questions. He was tired, he was already getting on in years and it had been a long conference. He just took such an interest in the situation and he prayed for us, and Jan Peterson prayed for us."
The next time Overstreet saw him, he asked about what they had talked about in the car.
Overstreet explained that this was extremely impactful for him, because he knew Peterson was a pastor who must listen to people's problems every day.
But to Overstreet, as well as many others, it was clear that Peterson was never faking it. He was always engaged and heartfelt with those he spoke with, a trait that many found to leave a lasting impact in their lives.
Peterson's career was influential to many; from his congregation to Overstreet, to even very unexpected friends like rock artist Bono. "Bono would make trips out to the house, and visit Eugene and Jan Peterson, to seek council" Overstreet said, laughing.
"Apparently, he kept copies of 'The Message' in the trunk of his car so he could give them out."
No matter who was listening, it seemed that a variety of people found Peterson's words comforting, enlightening, and empowering.
Overstreet concluded "So, a boy [like myself] who grew up troubled by Evangelical Christianity found Eugene Peterson to be a meaningful pastor. But also, a crazy Irish rock star who grew up in a household torn between Catholicism and Protestantism in Ireland also found Eugene Peterson to be a meaningful pastor. I think that's quite a testimony."