Both Cherie Hughes and Dainius Vaicekonis have extensive experience in their musical backgrounds. They hope to collaborate on future performances.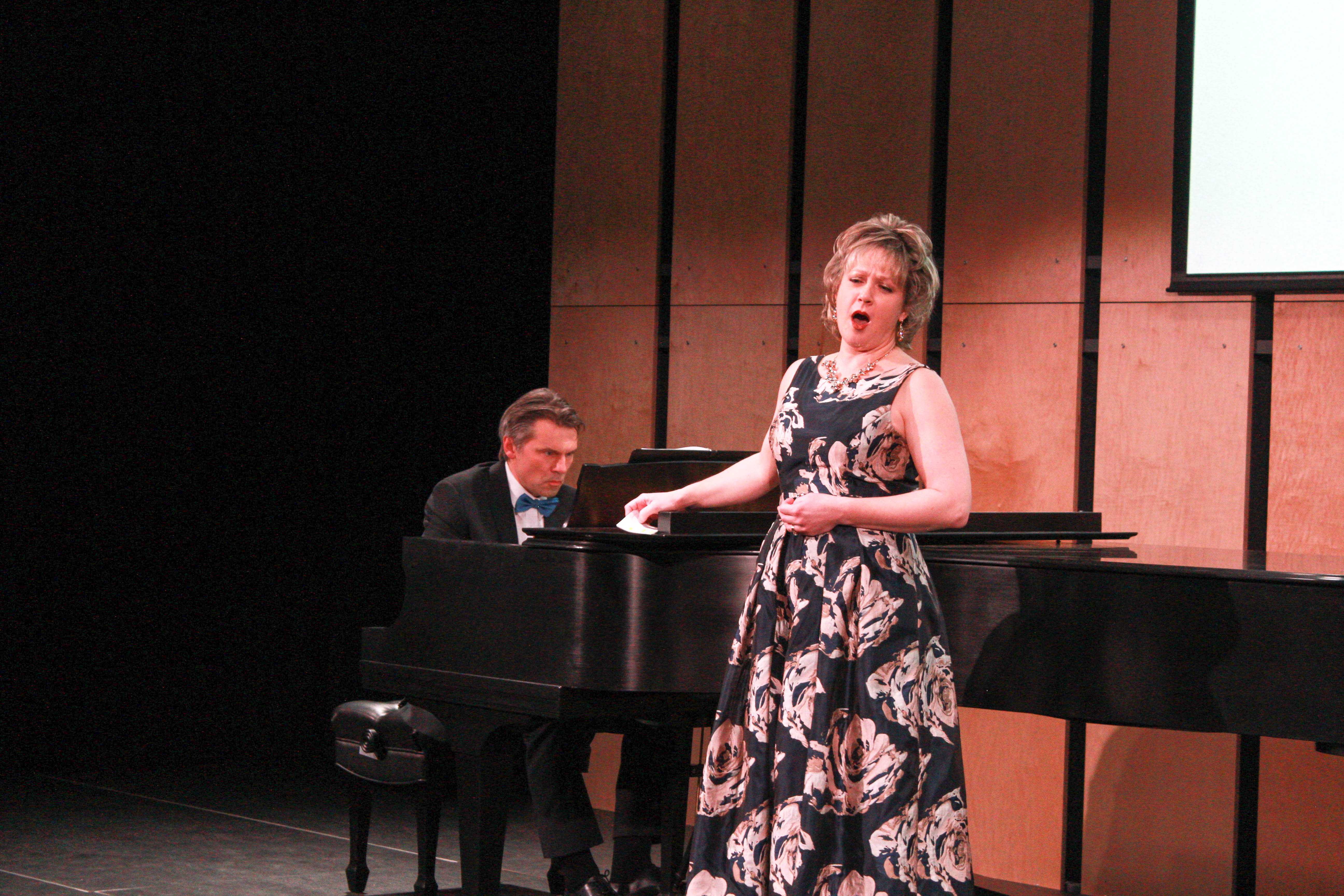 When faculty members Dr. Chérie Hughes and Dr. Dainius Vaičekonis discovered the richness of Central and South American music, they knew they had to share it with the SPU community.
On Sunday, Jan. 7, students, faculty, family and friends gathered together at Nickerson Studios to listen to this new, and perhaps unfamiliar, music.
The concert, titled "Poesía en la Canción: Art Songs of Central and South America," featured songs from Argentina, Colombia, Venezuela, Cuba and Puerto Rico.
Hughes was the vocalist in the performance while Vaičekonis played the piano.
Both Hughes and Vaičekonis have significant experience in their respective fields.
Hughes has spent time as a chamber musician, vocal soloist and guitarist in the United States and Mexico. She is now the head of vocal studies at SPU.
Vaičekonis has also spent time both as a soloist and collaborator in the United States and Europe, and he is the head of keyboard studies at SPU.
The music, which was all in Spanish, featured a great deal of variety; some songs were slow and romantic, others were fun and upbeat, deep and philosophical or just about everyday stories.
Throughout the performance, the audience was captivated by the control and expertise of Hughes and Vaičekonis.
They held the energy of the entire room both with their loud and dramatic notes along with their soft and beautiful phrases.
On deciding which songs to perform, Hughes said that, "A lot of it was the scores that I could find. There was a lot of music that I found reference to, but I couldn't find the scores.
Also, it was deciding on pieces that match well with each other, that balance."
"It's kind of like putting together a multi-course meal. You want little flavors of lots of things."
Along with the music, behind Hughes and Vaičekonis was a slideshow providing a translation of the songs and a piece of artwork to compliment the lyrics.
Most, if not all, of these songs were unfamiliar to the audience, which is one of the reasons why Hughes decided to put on this concert.
"After working [in Mexico], I realized that there was this voice and piano repertoire that we never hear in this country because the scores never leave those particular countries," Hughes said.
With that knowledge, Hughes decided that she wanted to share this music with others. Hughes also believes that it is very important to share the culture with people who are unfamiliar with it, not only to learn about a new culture, but to also learn about ourselves.
Both Hughes and Vaičekonis have been working on this project for awhile. Hughes has been working on it for a year, and Vaičekonis started the project this past September.
Even though this was their very first performance, it certainly won't be their last.
According to Hughes, "This is only the beginning. We have two more performances later within the year, and then hopefully a CD along the way."