Negating homelessness stereotypes
Balance. That is what SPU senior Emily Hansum, a double-major in linguistics and Spanish, actively seeks to manage as she unites communities and builds bridges of understanding.
Her role goes beyond engaging individuals experiencing homelessness and connecting them with the Seattle Pacific community. She aims to validate experience and strike a balance between serving to the best of her ability, respecting individuals on their own journey and honoring human dignity.
Back as a first-year college student, Hansum struggled to discount the stereotypes surrounding homelessness that had been rooted in her past types over time, but I was really interested in the issue," Hansum says.
When she started at SPU in Amarantides and Paul Kim, who are co-chairs of the Tent City 3 Host Committee.
Her parents, a special education teacher and a president of a non-profit, Hansum says, are largely responsible for her attitude toward service.
As for furthering her understanding of service, Hansum says the John Perkins Center for Reconciliation, Leadership Training, and Community Development at SPU and its emphasis on a resource exchange between those who serve communities and the communities being served, have been extremely influential in her life.
"It's a redistribution of resources and it's about asking students, 'What resources do you have?' Not just financial but it's your passions, your skills, your connections with other people that you have to offer," Hansum says. "It's not just a cool thing to show your support, I need you, your connections and other people need your resources."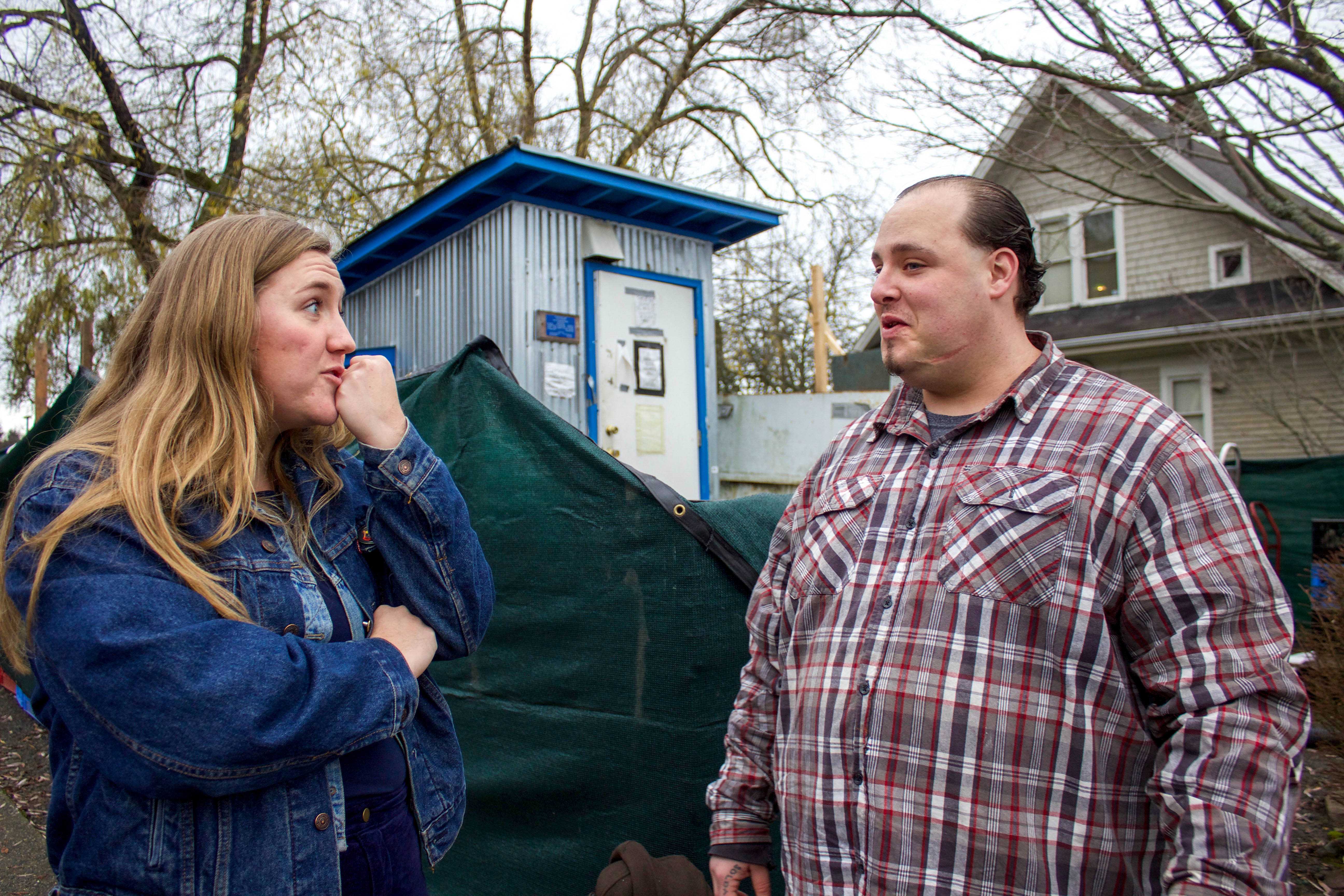 Not only has Hansum seen SPU support the vision and mission of hosting Tent City 3, but she has also seen financial support, such as the Associated Students of Seattle Pacific providing money for student clubs and organizations who wish to serve meals for Tent City 3 residents, and in the university's commitment to provide hourly compensation for her position.
Coordinated by the Committee on Homelessness, SPU's hosting of Tent City 3 falls under President Dan Martin's Homelessness Initiative that grew out of the University's Strategic Plan Core Theme 3: "Vital Christian Identity and purpose."
Through hosting Tent City 3, SPU highly values "the unique opportunity to care for — and learn from — our neighbors," according to the SPU website.
"One of our main goals is to strike a balance between sharing and being very respectful of Tent City 3, their process, their space, their time and also the realities of this encampment," Hansum says. "It should be a two-way street with us and Tent City 3 of a giving and receiving."
In this transitional time, Hansum has taken advantage of the opportunity to make the Tent City 3 student liaison role her own, recognizing her own limitations and pushing herself to be available to those who could use her guidance. Along with several other upcoming educational events, Hansum says move-out day on Saturday, Feb. 10 is a great way for students to get involved with Tent City 3.
"It's been kind of open-ended, but also more community-based," Hansum says.
"I'm proud of SPU's commitment to social issues, and glad to be apart of the initiative