After Hours rejuvenates student energy
Students step away from week for evening of memories, community-building with peers
As the pressure of upcoming midterms hits, many students may feel the need to stay on campus and study endlessly.
With this in mind, STUB decided to create an event for students in their busy week to step away from the books and enjoy time with friends.
On Thursday, Jan. 18, STUB hosted "After Hours," which was located in the HUB at the University of Washington. "After Hours" provided students a chance to unwind and build community with peers.
At the HUB, students could choose from a wide variety of activities. Students could bowl, play arcade games, board games, video games, pool and table tennis. Candy, chips and drinks were also provided for SPU students.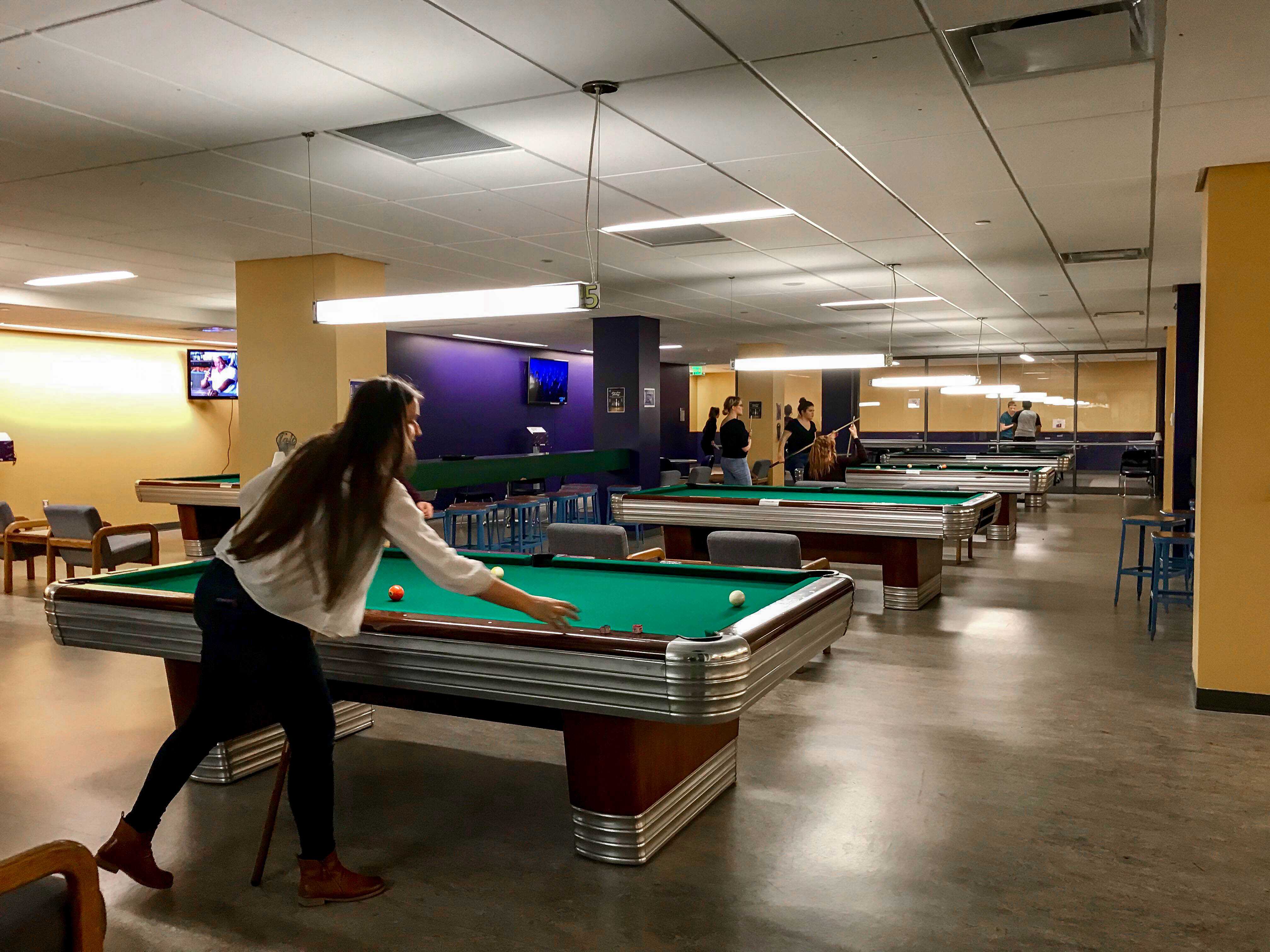 Although the event started off slow since it was a Thursday night, it eventually picked up.
The students who made time for the event began to trickle in, and they started enjoying their time hanging out and relaxing.
First-year Marissa Lordahl said, "I think it's nice to have a way to destress before we really get into midterms, because during that week, I usually find that I don't have any time to actually hang out with people."
One of Lordahl's favorite parts of the night was being able to play scratch at the pool tables with a group of friends.
Perhaps the most popular activity for the night was the bowling. First-year students Emily Geringer and Isaiah Huntington both thought the best part of the event was the bowling.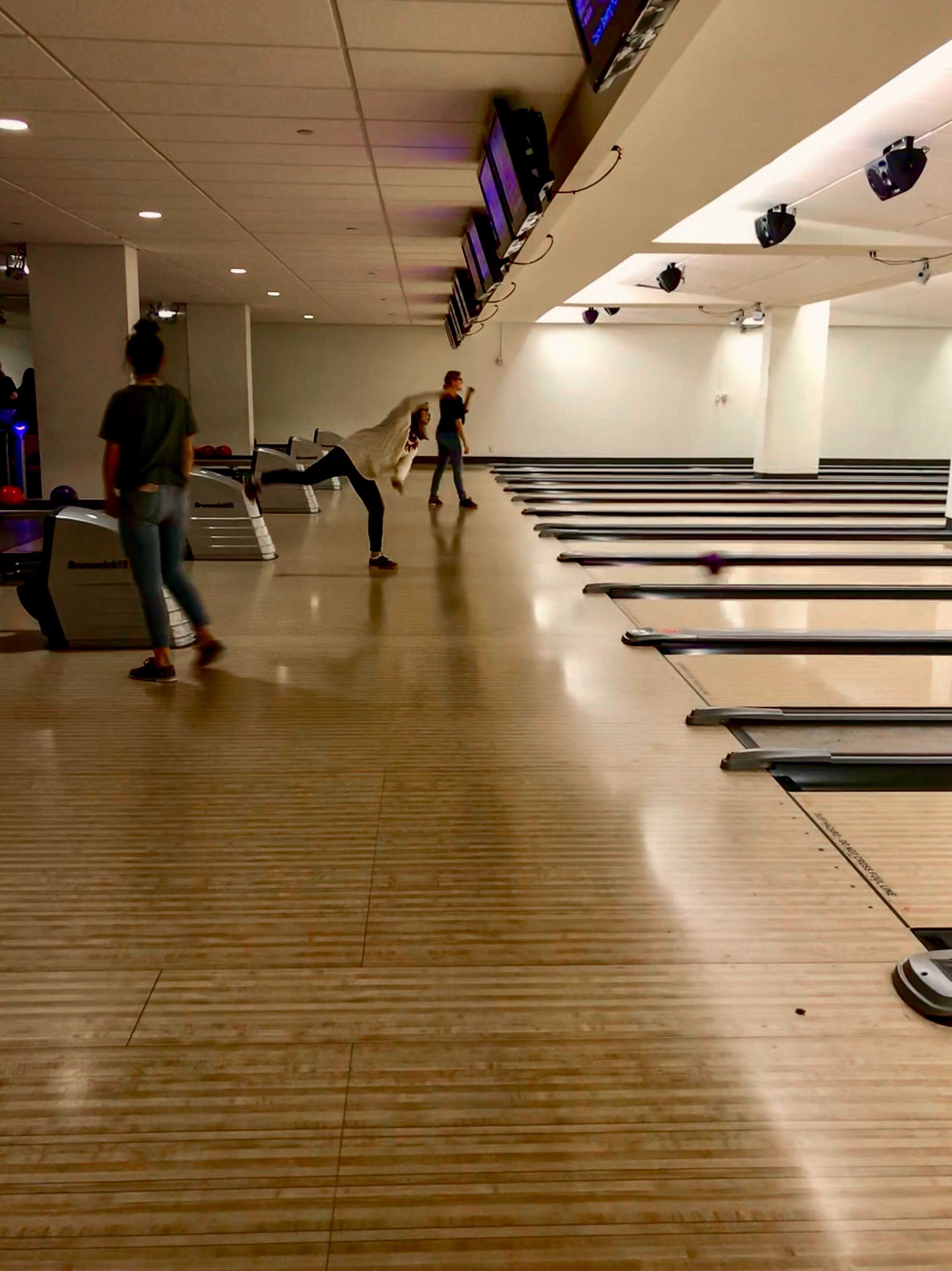 Both were especially pleased that it was provided with no additional cost.
Despite having to find the transportation and learn how to navigate the University of Washington campus, many students agreed that the HUB was a great location for STUB to put on their event.
"I thought that the HUB was a really cool venue because it had the capacity to entertain a large group of people at the same time," Lordahl said.
The HUB's entertainment center consisted of multiple rooms that were separated by the different activities.
There were also a multitude of bowling lanes, pingpong tables, and pool tables, so many students could play at the same time.
For many, "After Hours" was a success. Many students enjoyed themselves and even wished that the event was longer.
"I would go again next year, but I wish it was longer. I wish it was three hours instead of two," Huntington said.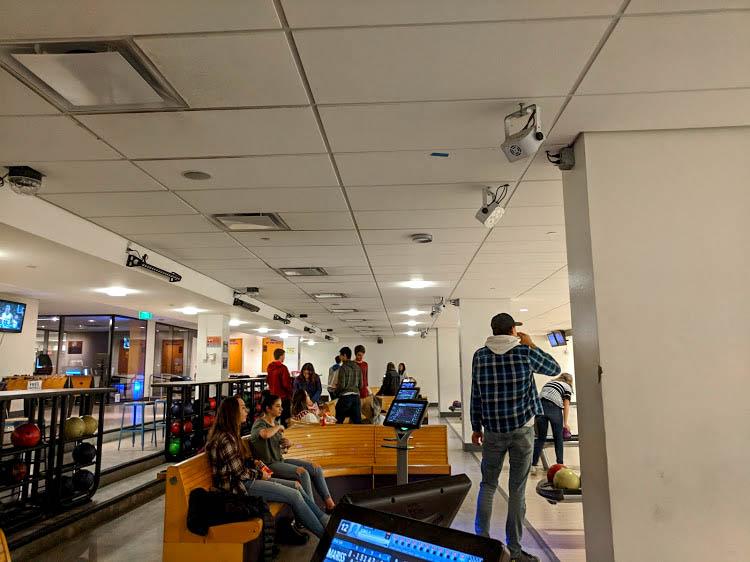 Despite being the middle of the week, Lordahl believes that "having this event was a great way to just take a break for a little while."
Spending time off campus and away from the stress of school and life seemed to be exactly what students needed, and "After Hours" helped students to do this, if even for only a little while.