Senate 10/22
The people of senate gathered at the library to conduct the weekly meeting on Monday, Oct. 22, discussing new nominees, event reviews and more.
As always, the meeting began with officer reports from all ASSP officers present.
Eagerness bloomed after all of the reports due to Senate's agenda, vetting and voting on a new member to join the Constitutional Advisory Board.
The nominee was Sean Hussey, a sophomore at Seattle Pacific University pursuing a business major and a computer science minor.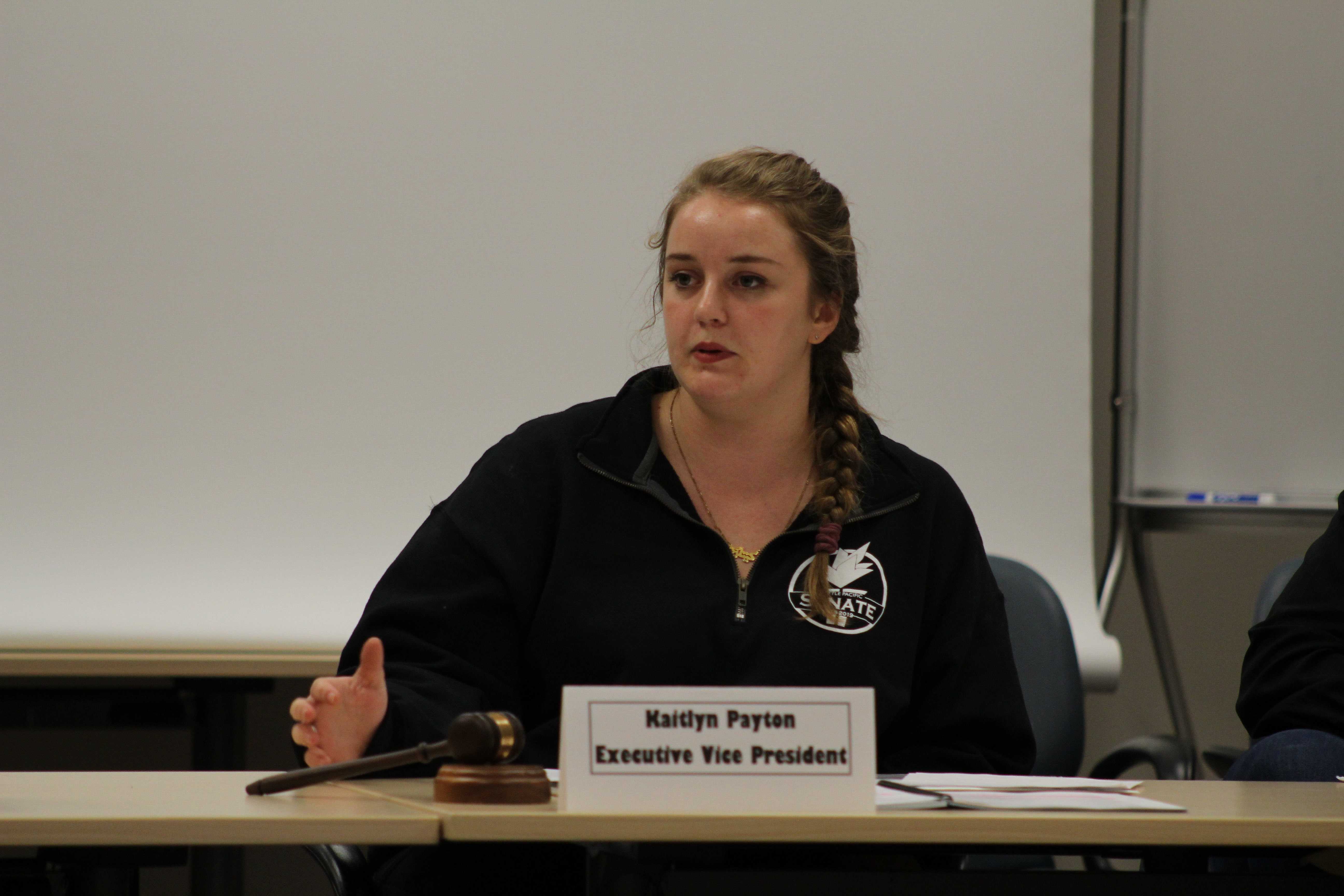 Executive Vice President Kaitlyn Payton said that she had the opportunity to look over Sean Hussey's application. "He seemed like a very good candidate; he is very driven, and willing to listen to people's responses, as well as to hope to give more students a voice, and passionate about making a lasting difference," Payton said.
When a period of questions began, Hussey explained his experience and qualifications to senate.
The applicant's previous experience include Seattle Pacific University's Student Investment Club, where Hussey explained that the club has to advocate for a lot of financial activities. He was a wrestling team captain, which drove him to communicate with a lot of students and coaches.
He also worked for city of Puyallup, allowing him to converse with contractors and other professional to accomplish goals.
Hussey declared that he wanted to apply for this role, "to give students a voice, and be trustworthy" and said he was  encouraged by Chief  Justice Talbot Miller to apply.
He was supported by the Chief Justice and, if elected, would join Miller to become the third member of the Constitutional Advisory Board.
As the period of questions and debate closed for the agenda, the voting period arose for Hussey.
In a unanimous decision by the voting members of senate, Hussey was voted to be a member of the Constitutional Advisory Board.  
President Nathan Samayo also announced earlier that a State of the Association event would occur on Nov. 7. The event will give students a chance to come and hear about what ASSP is, who the members are, and how it functions. Students will be able to directly submit questions on Orgsync beforehand, hopefully within the next week.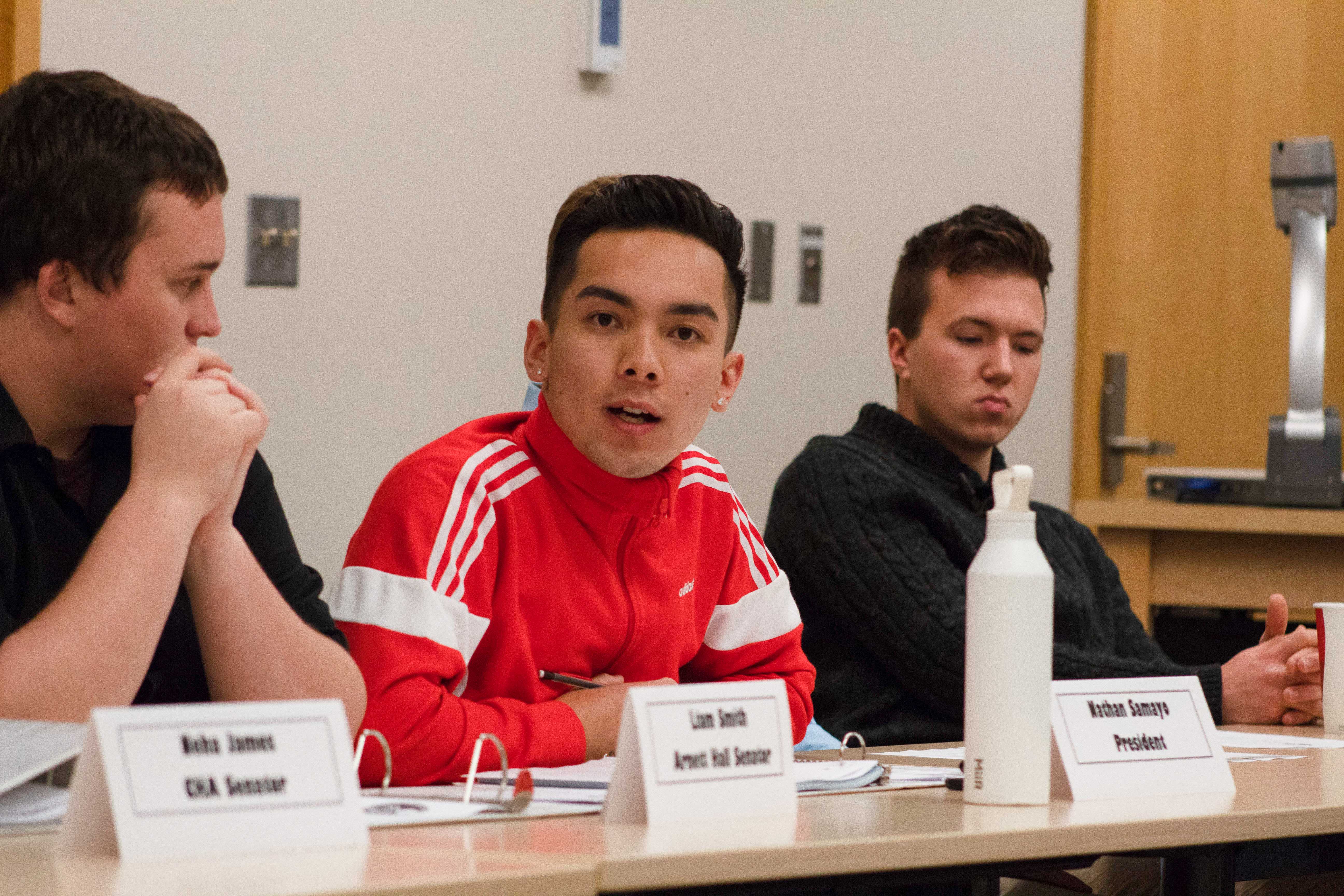 The night then transitioned to senator reports, where there was discussion of the success of Senate Social, senate's presence in Mckenna Hall, and a collaborative effort to redesign the counseling center website.
One of the most significant announcements was from Senator Sara Liz Assaad of the Department of Social and Behavioral Sciences and Senator Austin Matzelle of the School of Psychology.
The two are in communication with NAMI chapter leader and Seattle's NAMI chapter to figure out how to get students trained to become support group leaders. They are also working with the Student Counseling Center to connect more available resources to students on campus.
In Other Business:
ASSP Vice President of Campus Activities Celeste Ajayi has currently sold 70 Sounders tickets, and has 30 left. She is also getting funding approved to buy Nutcracker tickets in the coming weeks.
ASSP Vice President of Ministries Madyson Fulcher is finalizing details of ministry retreat including picking a theme for it. She also is becoming involved in assisting and discussing chapel; she asked Senate for assistance in ideas to help with advertising for chapel attendance.
ASSP Vice President of Finance Sarah Kirschner has received numbers from the Office of Financial Affairs which will be used to distribute money from a "big bucket into smaller buckets" for different groups. She will also be meeting with the Student Budget Committee sometime in coming weeks as well.
ASSP Executive Vice President Payton announced that Senate received sweatshirts, and part of the purpose of having them is to promote Senate.
ASSP President Samayo is also currently working with the School of Humanities to acquire Timothy Wise for a speech. Samayo stated, "He is one of the most know anti-racist speakers in the U.S.," and ideally would speak on March 1, 2019. In addition he reviewed that the decision to not have a Vice President of Intercultural Affairs was "not a decision made out of nowhere," and they will rethink what the role actually does and the impact it has on campus for the future.