St. Lucia at the Showbox
Lead singers make concert religious experience
Jean-Philip Grobler and Patti Beranek are in search of a higher power. More specifically, they are searching to be that higher power.
Together, the two, who are married, serve as the beating heart of Brooklyn synth-pop band St. Lucia. After a hiatus that spanned almost two years, the five-piece band in total returned to Seattle to promote their newest, most devout, and most vulnerable project: "Hyperion"
Released Sept. 21 by Columbia Records, "Hyperion" is a product of the time the two have spent over the past few years grappling with life's toughest questions as they transitioned together into a new stage of their relationship: parenthood.
It is an ode not only to their 10-month-old son Indy, but the world at large.
"Hyperion," whose title is a nod to the Greek titan Hyperion's control of the sun and moon, finds a balance in the ups and downs of life.
The record, according to Grobler, via St. Lucia's website, "seeks to generate a movement, a belief system, a religion almost."
With the rest of their band, Grobler and Beranek performed at the Showbox on Oct. 10, fully prepared to teach all that would listen about the important revelations they have stumbled upon. Simply put, they took the audience to church.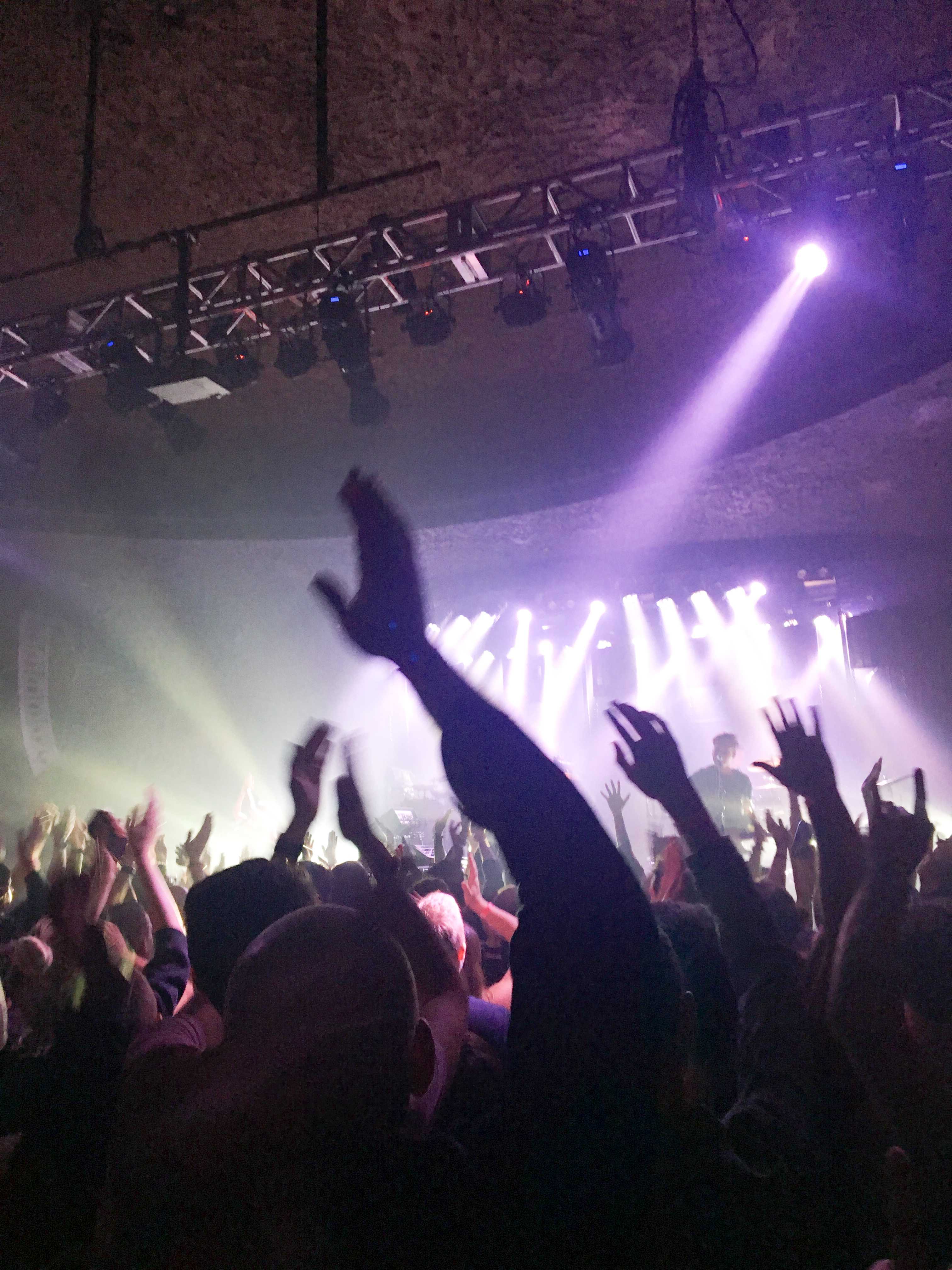 Opening with "September," a lengthy and vivacious track from their 2012 debut "When the Night," the band prolonged gratification. With all members on stage, sans Grobler, two minutes of an instrumental buildup ensued before his sudden appearance, which sent the crowd roaring.
The excitement that followed the buildup paralleled the band's return from hiatus, as if their commanding stage presence and intriguing stage design were to say, "This is what you've been waiting for."
The crowd's reception to the performance proved this repeatedly.
Throughout the show, the band served as a foreground to their unique visuals. Behind them was a large wall of 3×7 panels, which would display a plethora of graphics to accompany songs new and old.
Dated computer symbols (think Minecraft meets Myspace) swirled on the panels during "China Shop." Silhouettes of choir singers on backed the band during "Paradise is Waiting," the most triumphant song off of "Hyperion."
Performing a sweet, stripped-down version of new track "Next to You," Grobler and Beranek stood alone on stage. Standing in a haze of pink and purple, the duo sang of love's tendencies to make life's everyday stressors seem miniscule.
The duo has a track record of getting harmonies right, as seen in "Next to You." While apparent in nearly every song, this moment was a testimony to their ability to enhance songs with effective harmony. In all areas of life, Grobler and Beranek are co-collaborators. Their movement together in music is a prime example of this. This temporary break from their bandmates gave room for Grobler and Beranek to gush about their son.
They want "Hyperion" to give him opportunity to see the world as a beautiful and romantic place, according to Grobler. He found himself becoming more intentional about the music and the message he wanted to send — especially to his newest fan.
As the night ended, I found myself believing in St. Lucia.
I believed wholeheartedly in the fun they were having.
I believed in their answers to the questions they asked themselves.
While I already ascribe to a God, St. Lucia offered nothing short of a religious experience.