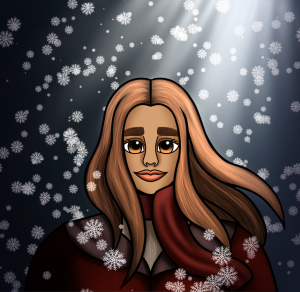 Winter break draws closer, and whether it is the promise of no schoolwork, the anticipation of the holidays or the joys of spending time with family, many Seattle Pacific University students find that there is a lot to look forward to. 
For many, the highlight of their time at home is the upcoming holiday season. Fourth-year computer science major Sam McFarland is looking forward to the celebrations.  
"Thanksgiving and Christmas are great reasons to tolerate the dismal weather of the last two months of the year," McFarland said. "Good times with friends and family, good food at the inevitable big dinners and good music at my church's Christmas concert. It's just an altogether good time."
McFarland also shared some fun activities he wants to enjoy once the break begins, during his newfound free time. 
"Making music, playing video games and hanging out with friends over Discord. It's always nice to have time for that," McFarland said. 
Third-year clinical counseling psychology major Brooklyn Hockley is also gearing up for the holidays and is excited about introducing new traditions. 
"I'd like to get my immediate family to join me in celebrating Jolabokaflod, an Icelandic holiday that involves exchanging books on Christmas Eve, then spending the evening reading and enjoying warm drinks and each other's company," Hockley said. "Most of my family are bookworms, and we've talked about it before but haven't been able to celebrate it yet."
In addition to spending time with family, reconnecting with fuzzy friends is high on Hockley's priority list. 
"I'm most looking forward to seeing my pets this break, honestly," Hockley said. "I've been able to see some of my family because they have been in Seattle to visit or we've video called, but I can't really do that with my dog or other pets as easily."
Besides the impending hustle and bustle of the holiday season, some Falcons are more excited about the chance to relax than anything else. Third-year mechanical engineering major Lamir Magus anticipates valuable opportunities to work on his creative projects. 
"I'm looking forward to working on my book, 'Cassineb,' which is based in a fantasy setting I also use for 'Dungeons and Dragons' campaigns," Magus said. "I don't have the energy to write creatively during the school year, so it's great to have time off to work on the projects I care about."
Focusing on fun does not always have to mean working on a side project. Hockley is envisioning time to partake in some cozier activities.
"By winter break, my to-be-read list is usually pretty long, so I spend a fair bit of time doing that. I also like to bake, so there will probably be a lot of festive breads and cookies in my house next month," Hockley said.
However they plan on spending the winter break, the extra time off is a much-needed opportunity for many SPU students. For Hockley, they are looking forward to a chill time to rejuvenate as 2023 draws to a close. 
"My favorite things about the break are seeing family and how low-stress it is. It's a good chance to rest and recharge from school," Hockley said.