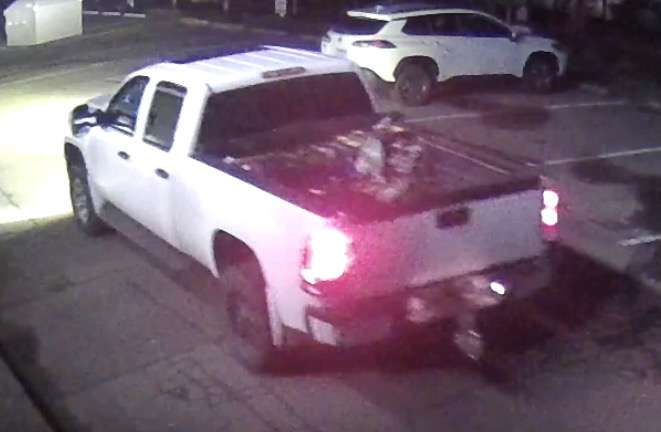 On Oct. 25, 2023, Seattle Pacific University's Baja SAE racing club's building equipment was stolen from Otto Miller Hall. The unknown culprit made it past the sole lock protecting the hardware and stole about $8,000 worth of tools and hardware. 
Baja SAE is a student-led competition by the Society of Automotive Engineers (SAE). With three North American competitions per year, 200 teams are formed from collegiate engineers to compete against each other. The items lost in the robbery have been accumulated by the racing team since the formation of the club in 2017. 
Kainoa Lee, a senior majoring in mechanical engineering and the technical director of Falcon Racing, explained the club's situation.
"It could be worse, of course," Lee said. "I would have preferred that nothing had gotten stolen in the first place. But I'm sure that there are people who've gotten a tool stolen that never got replaced." 
Gideon Priest is a second-year mechanical engineering major and fills the role of drivetrain lead on the team.
"I was taken extremely off guard, and disappointed [by the theft] because it meant that our funds would have to go towards tools instead of improving the team and the vehicle," Priest said. 
According to Priest, the cost of replacing all the tools will likely exceed $8,000 because the original inventory was accumulated over so many years. 
"Our vehicle is still competition ready, [but] there are many improvements we are wanting to make which will require the tools that were stolen," Priest said.
The team has been meeting since the beginning of the year and will race in competitions, which entails a sales presentation, static and dynamic events.
They meet every Wednesday to work on the car, with different groups focusing on specific aspects. Right now, the team is faced with an issue of heaviness and is trying to figure out how to make the car lighter.
"I appreciate the teamwork and comradery that competition builds," Priest said. "On top of that, one of my favorite aspects of being on the team is it opens the door to great job opportunities and prepares me for the workforce while also allowing me to work with more knowledgeable students in my major." 
Crowdfunding is a form of raising money from a large number of people via the Internet, and is how supporters are giving donations to Baja SAE. Unfortunately, there were more donations in 2022 than 2023 up to this point.
To compensate, the club has increased its crowdfunding goal. Luckily, they have received significant donations for tools, but with other operational costs that still need to be paid, the team is about halfway to their goal.
The car is placed for view in Otto Miller Hall, where students like Caleb Malabuyo, a second-year visual communication major, can walk past and see it.
"I feel as though there's trust in a college community," Malabuyo said. "Like, we're all students and here to learn and grow from one another, and it's crazy to think that someone stole something as trivial or random as parts for a racing car."
The funding is live through November and goes towards all material purchases, fabrication, training and travel expenses. The club uses Instagram to gather crowd support and update the SPU community. 
Baja SAE thanks the SPU engineering and computer science departments, all those who have donated so far, and their sponsors, which include Powersports Northwest and Lotus Engineering.
"We're very thankful to have people support the team through crowdfunding, not just to make up for the tools that were stolen but to make up for the operational costs or to fund the operational costs of the team beyond any burglary," Lee said.