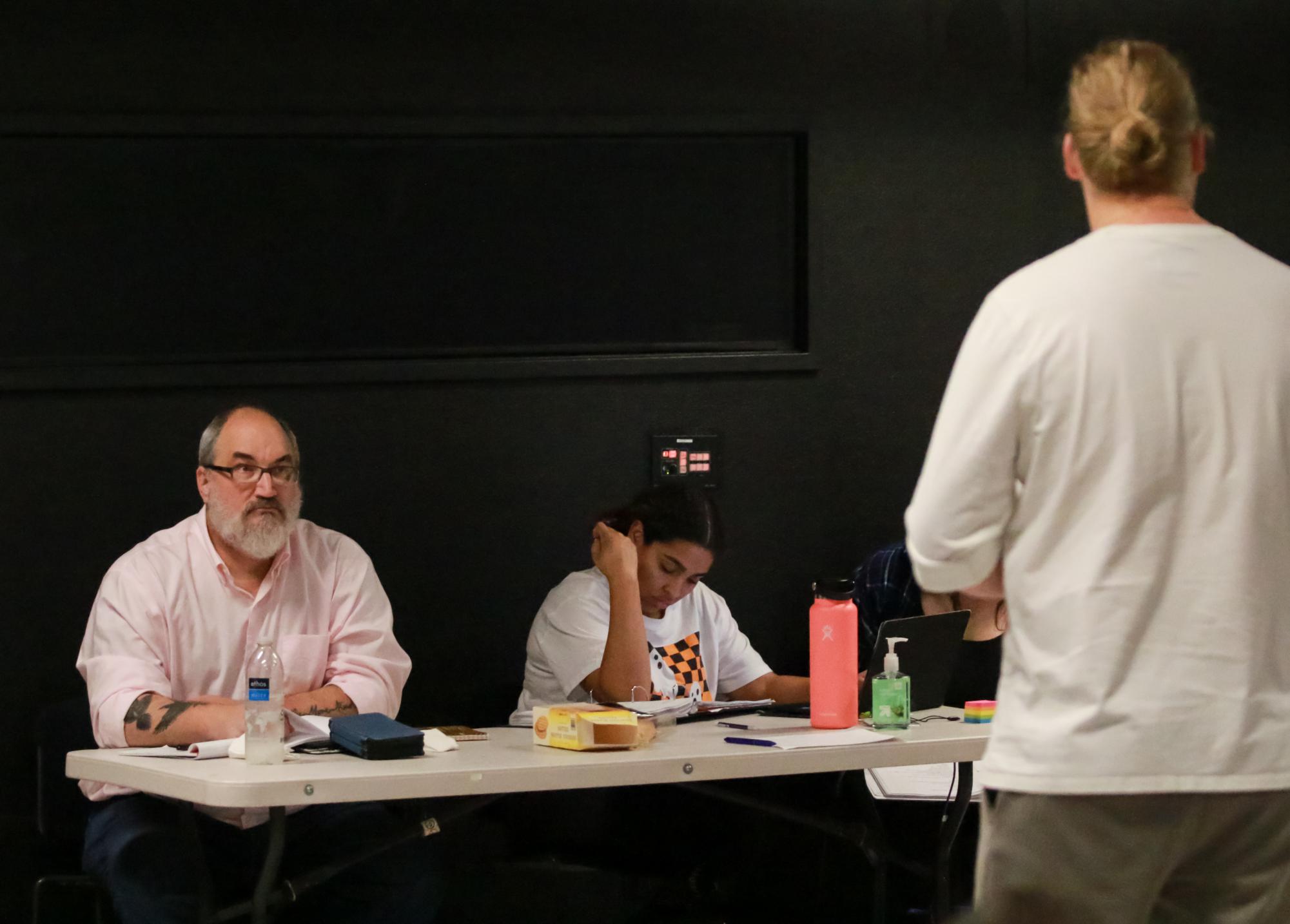 The 2023-2024 year for Seattle Pacific University's theatre department is a "tricky, liminal space," according to Chair of Theatre Candace Vance. As SPU's sweeping budget cuts loom, it is the last year of full majors, full productions and full faculty presence for the department.
Current theatre majors include performance, production and design, studies, and P-12 teaching. Students within will graduate with all requirements fulfilled, but no new students will be admitted. The theatre department will be a fraction of what it was and is, for the last time. 
"As it is right now is as it has been for years, which is good. It's super exciting, yet bittersweet here," Vance said. "The work right now is awesome. What's coming is challenging."
Next year, Vance will be the only remaining full-time faculty member. Only a minor in theatre will be offered, and production budgets will be limited. 
For now, the department continues to produce and perform shows like usual – the fall quarter's play "The Christians" will make way for the musical "The Old Man and the Old Moon," the historical "Silent Sky" and Shakespeare's "Romeo and Juliet."
McKinley Hall, in which theatre community members and audiences gather for productions, contains a backstage theater, box office, mainstage theatre and studio theatre. Charlotte Choat, a second-year linguistics major, participates in theatre at SPU.
"The theater department is actually so good here," Choat said. "The tech and everything is the best I have ever been a part of, and it's so sad they just cut it because what are they going to do with all that? The building, the props, the costumes, everything?"
Theater is an expensive art form. High-value tech and productions can strain an already struggling university.
To Emily Haan, who transferred from Calvin University after the theatre degree was cut to study theatre education at SPU, these cuts reflect a larger trend.
"I think it's really easy to immediately zero in on SPU's financial state and SPU administration's view of theatre. All of those play a part, but it's a much larger issue," Haan said. "It's hard, especially now, to sell degrees in anything that's not STEM, and I do think theatre can often be something that just goes first."
The cuts come as part of a campus-wide restructuring – but to members of SPU's theatre community, impacts on the arts feel disproportionate. Vance and other theatre faculty members submitted and prepared to enact a 50% cost reduction model that would prioritize full-time faculty and student mentorship but were met with requirements for more intensive downsizing.
"I don't have full faith that all of our documents were read last year and [taken] seriously before they made their decision," Vance said. "It feels like it all happened so fast, and there was no arts representation anywhere, at any level of those decision-making processes."
Without any incoming students, the theater department will comprise upperclassmen finishing their degrees and those Vance dubs as "theatre adjacent" students: students participating in, but not studying theater. The program, already small, will likely shrink further.
"Coming from someone who's not a theater major, it's not something you can do while doing other things," Choat said. "Not everyone is willing to be fully dedicated to it. The people in theatre are so passionate about it, but there aren't that many people in theatre."
Haan found extreme value in her experience with theatre at a small school, no matter the imminent changes.
"My experience with the theater program has been incredible," Haan said. "I love, love, love the professors so much. They care a lot about the university and each other, even in this context we're in now."
Vance hopes that the context will not be permanent and the theatre program will continue on through alterations.
"We've been doing theater right here for over 60 years. There are so few theatre companies that have lasted that long and they've weathered way worse financial storms than this university," Vance said, nodding emphatically.
The only thing certain about SPU theatre's future is that, starting in 2024, it will be smaller – with one remaining full-time faculty member, one offered minor, and the last pack of SPU theatre majors. Mark this year as the final call to the curtain closing, the spotlight dimming, for now, on theatre at Seattle Pacific University.
Edit: The article has been altered to reflect that 2024 is the final year of full productions and full faculty presence for the theatre department, rather than the final year for productions and faculty presence as a whole.