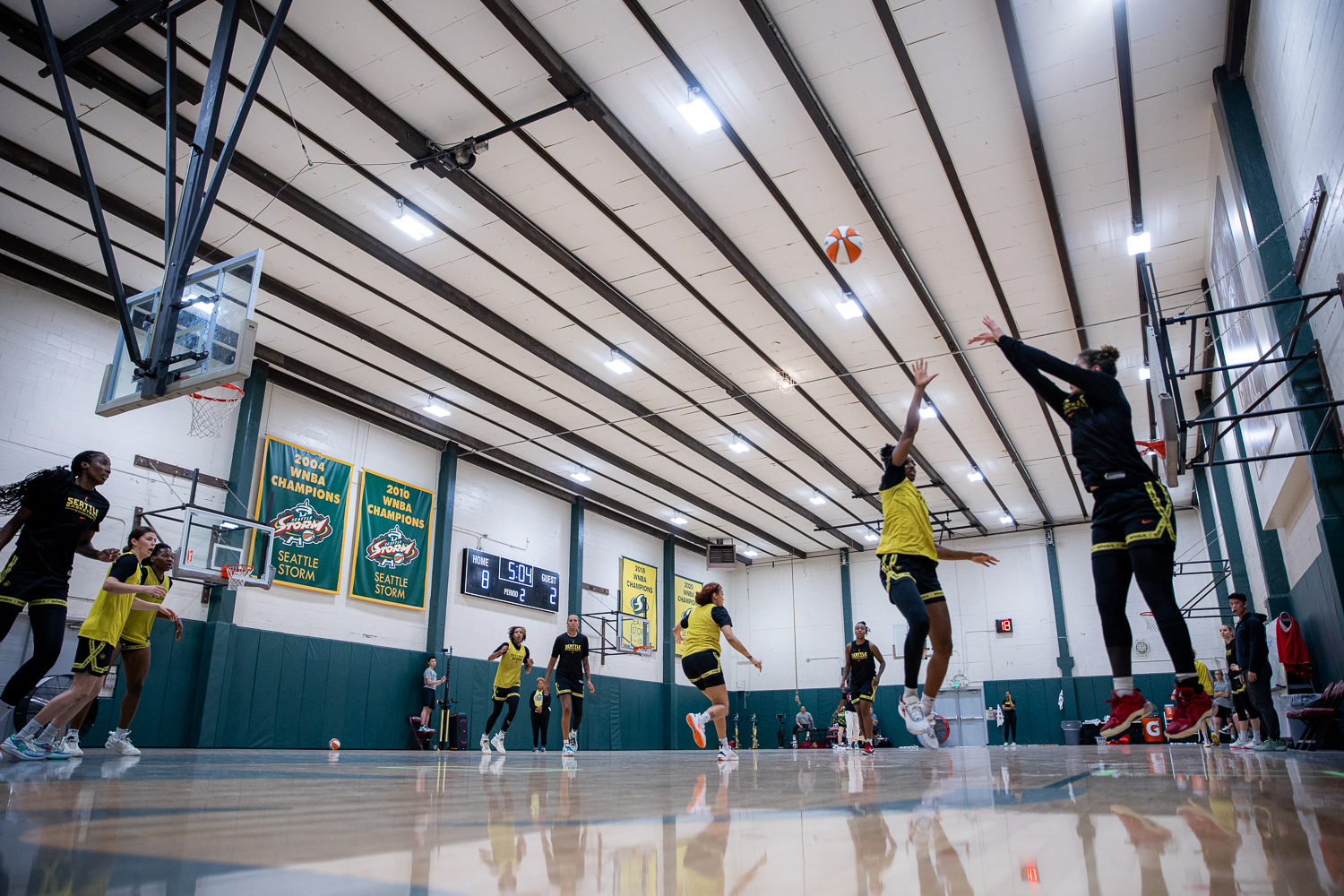 At the end of the 2022-2023 school year, Seattle Pacific University issued numerous budget cuts throughout the campus, including the athletic department.
Interim Athletic Director Dan Lepse shared how the cuts have impacted the athletics department.
"Some scholarships were reduced [because] the total number of scholarship pay we were allowed to give was reduced. Our travel budgets were reduced a little bit as well. We had some staff move from 12-month positions to 10-month, and we had two people leave in the last year-and-a-half we were not allowed to replace," Lepse said.
Lepse has named the biggest challenge of the cuts providing for student-athletes.
"[Athletes] are always our focus. There have been some cuts on campus that impact their majors [and] that's far more important than athletics," Lepse said. "We've had to be more conscientious with the funding that the school gives us and be better stewards of our finances. We're just concerned with the impact and the range [because] we want the student experience to be good not just for our student-athletes but for everyone on campus."
Lepse's greatest concern is the uncertainty of the coming seasons.
"The coaches have had to do a lot more on their own. We're just spread more thin, so everyone's having to work a little bit harder. We don't know what the future holds," Lepse said.

A big part of Lepse's concern is the approaching championship tournaments for fall sports and the travel costs accompanying them.
"This year, the cross country championships were in Anchorage, and that was expensive … Our volleyball and women's soccer teams are first place now and seem on track to compete in the NCAA tournament," Lepse said. "The NCAA will pay for a lot of that travel, but there are other costs and supplementary things that come with that, and depending on where those championships are, it gets more expensive."
Looking ahead to possible issues, Lepse expects funding to take a hit when the Seattle Storm, a professional women's basketball team, ends their lease to use the lower gym of Royal Brougham Pavillion for practice.
"Fortunately, we've found some other [interested] teams. The Skyhawks are an NBA G League team that plays home games here, and they've indicated they want to come back in the crossover tournament this summer," Lepse said. "We've had some others using the space and renting it over the summer, but the Storm will definitely have a financial impact in their absence."
Vice Provost for Student Life Jeff Jordan mentioned that staffing was another challenge to reconfigure based on the cuts.
"Most assistant coaches had some FTE reduction [and] we didn't replace some of the administrative staff," Jordan said. "We kept the same number of trainers, but it may have been some chiropractic services or some other things that we may have [cut]. We didn't want to stop any of these things, but we tried to keep it so that the teams themselves [and] the events we were hosting could still be done as best as possible."
Jordan is nevertheless confident the department's resources will remain adequate for athletes who might need them; however, Jordan does worry about how the school will cover event costs going forward.
"One thing will be scholarships that really affect what will attract students to come to SPU as a student-athlete, and our student-athletes are really [students first]," Jordan said. "The other part … now that we are fully staffed, I hope that we're going to be okay when it comes to covering events and all those types of things [and] we don't spread ourselves too thin."
Despite these challenges, SPU athletics aims to keep providing for student-athletes and making their experiences as best they can.
"It's really a ripple effect. We're trying to save money any way we can so that when we spend money, it's on things that we need," Lepse said.