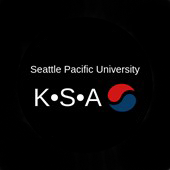 The Korean Student Association is a somewhat unknown club on campus, but for its members, it is an invaluable place to have fun and share their culture with the wider Seattle Pacific University community. 
To KSA vice president and senior physiology and chemistry major Kaitlyn Liu, the club is an invaluable space for Korean students to connect with each other.
"I think it's a place where people can come and learn about Korean culture and also for Koreans to come and find each other because there are not a lot of Koreans on campus," Liu said. 
Not confined to a set agenda, the activities at KSA events vary from meeting to meeting, but cover a wide variety and depth of experiences. President and senior visual communications major June Min described just some of the types of activities that club members can enjoy.
"We do meetings once every three weeks usually on Wednesdays or Thursdays and the time depends on what kind of meeting we have," Min said. "We do game nights, movie nights, outings and or study-with-us types of meetings, and at the most recent ones we had free food where you can taste some of Korean street food." 
Many clubs on campus face misconceptions about what they do, and KSA is no exception. Min wanted to clarify a common misconception and explained that despite the name, KSA is open to everyone in the SPU community.
"I think because it's the Korean Student Association, that wording or labeling kind of intimidates people and they're like 'oh I'm not Korean, I can't join,'" Min said. "For example, when we did the food at our station at Involv-o-Rama people were kind of hesitant to sign up because they thought if they're not Koreans, they can't join or be involved and that's not true, you can be involved or join and come to our meetings and events." 
For third year nursing major and events coordinator Caleb Choi, this inclusive aspect is one of the reasons he joined KSA in the first place. 
"I'm a second year, and in my first year at at SPU I was trying to find a community that best suited me, and me being Korean, KSA sounded appealing," Choi said. "But when I came to KSA and realized that it's not just Korean people, to me that was perfect because I get to meet more people like me and am also able to meet people who are not Korean who are still enjoying the same things that I have been enjoying." 
As much as this inclusive aspect is appreciated, Liu also highlighted the importance of the safe environment that KSA provides for students in her community. 
"I think it's kind of hard for Koreans to branch out and meet a ton of new people because the culture is a little bit more introverted. So when you come to this campus and you're Korean or Asian you can feel really lonely. I think KSA is a really good opportunity for people to meet people who are similar to them and they can share their experiences and instantly feel connected," Liu said. 
Looking ahead to the rest of the academic year, Liu expressed eager anticipation for the finalization of KSA's early stage plans for the annual Hello Festival, which made a post-Covid comeback in the spring quarter of the 2022-2023 school year. 
"We're not completely sure what we're gonna do, but there's this soup that people always have in these carts outside because Korea gets so cold in the winter and it has fish cakes also and then it's really comforting, so we might do something like that," Liu said.
KSA seeks to be a fun and inclusive place for all students to gather, have fun and explore Korean culture together. The near future of the club is cause for excitement as well. 
"We got ideas in the bank that are coming up and I definitely think that our future meetings are gonna be really nice. It doesn't matter who you are, I think there's something that you can enjoy. I think that if you give it a shot, you will enjoy a meeting, if not all the meetings," Choi said. 
Choi encouraged SPU students to check out KSA's Instagram @ksaspu to stay updated on when and where meetings will be held.