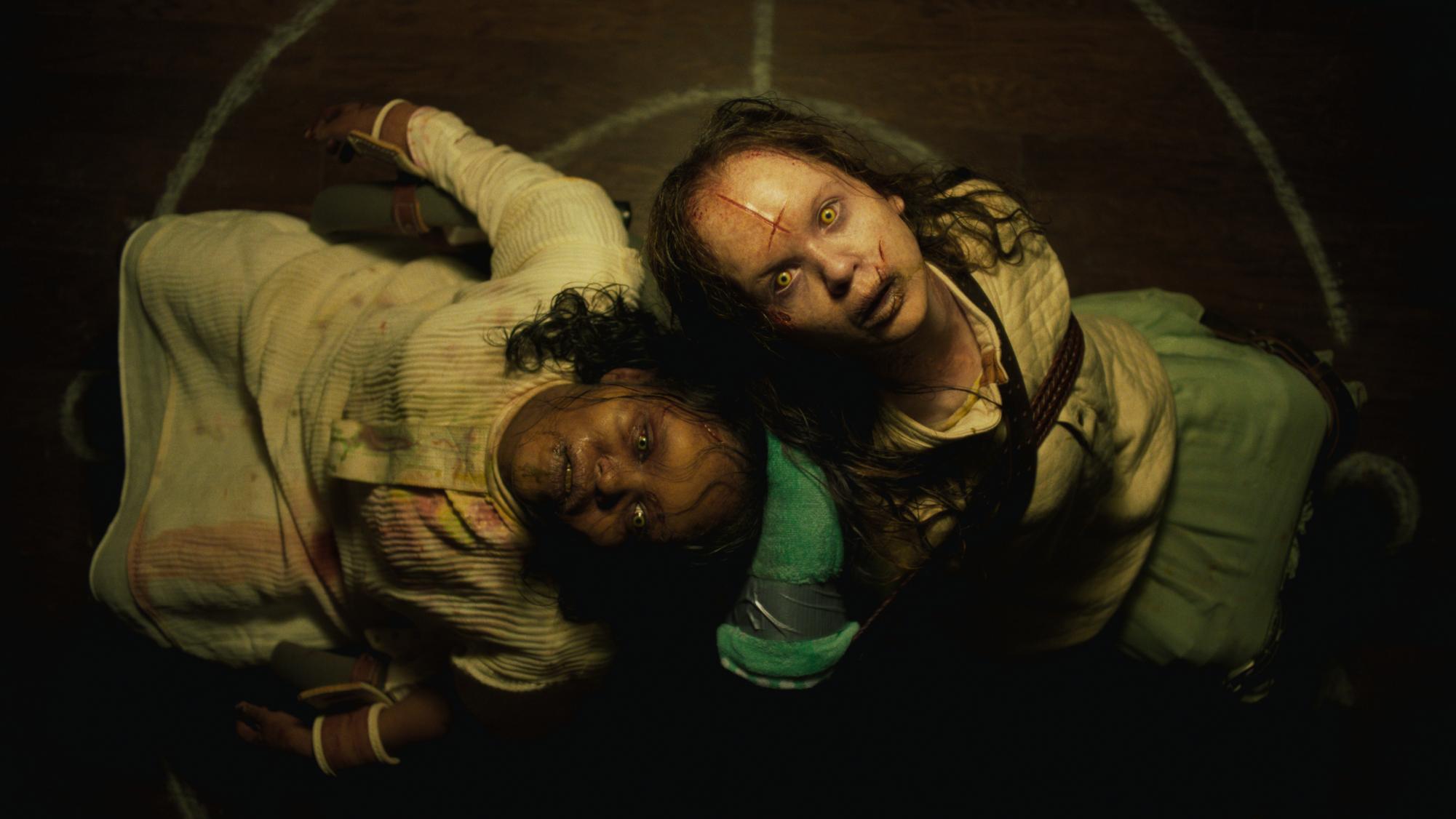 When a sequel to a beloved classic comes out 50 years later with a talented team behind it, expectations are rightfully pretty high, as is the case for "The Exorcist: Believer." 
"The Exorcist: Believer" is the newest installment in the titular "Exorcist" franchise and is one of the most anticipated horror movies this year. The film touts an impressive cast, crew, budget and, perhaps most of all, intellectual property, though that is not indicative of the actual quality of the film.
The film centers around Victor (Leslie Odom Jr.), an irreligious widower whose daughter (Lidya Jewett) and her best friend, after going missing for days, have returned possessed by demonic spirits. Looking for a way to bring his daughter back, Victor searches for methods to save the girls, leading him to encounter Chris MacNeil (Ellen Burstyn), who experienced the same thing happen to her daughter 50 years prior.
"The Exorcist: Believer" explores the concepts of religious doubt, guilt, and religion's relationship to good and evil in other cultures, attempting to create a loving tribute to the original. While there is quite a lot of talent involved in "Believer," unfortunately, only so much of it shows in the final product.
The cast is filled with talented actors who clearly give the film their all. Odom Jr. and the two young actresses playing the possessed girls do fantastic jobs in their parts. If there is one thing this film certainly matches with the original, it is assembling a powerful cast without any unimpressive performances.
Talent in front of the camera can only get you so far, however, and even though everyone clearly put a lot of love into this film, it is far from a satisfying successor to the original. Probably the biggest problem in this regard is that, while it tries to add to the original film, it does the opposite by feeling pointless and bloated. 
"The Exorcist: Believer" introduces a lot of new concepts to the mythos of the Exorcist universe that seem interesting, but are not explored or handled properly and end up feeling excessive. 
One question the original film leaves is 'Would the exorcism still work if it was administered or received by someone who is not Catholic?' "The Exorcist: Believer" responds by attempting to explore the concepts of exorcisms and similar religious practices of other faiths and cultures, but does not go much farther than one scene where a few characters sit around and just mention that other cultures exist.
The film also differs from the original by having two possessed girls instead of one, which could have given viewers a glimpse of how two families of different faiths try and save their children from possession. This is an interesting concept the film forgets about as soon as it introduces it, as the second family is thrown to the wayside and appears only a few times before the final act.
There are countless examples of "The Exorcist: Believer" introducing concepts that it does not explore or examine fully, throwing a lot of the interesting ideas aside for a below average horror movie that feels more like a rip off of the original film rather than a continuation of it. The movie has too many characters and ideas and feels completely stuffed. But perhaps the death blow for "Believer" is that, even setting all that aside, it is not a well-written or engaging film.
To top it off, "The Exorcist: Believer" does not remotely hold a candle to the original. Despite the original's longevity, with all of the jump scares and other cheap horror tricks, "Believer" does not  hold up. It is essentially what the original would have been had it gotten lost in its own mythos and did not know how to be scary.
Ultimately, "The Exorcist: Believer" is not a terrible movie, but more or less a disappointing one. Though, most people know it would be unfair to expect "Believer" to be as good as the original.
While diehard horror and "Exorcist" fans might get a kick out of it, "The Exorcist: Believer" ultimately offers too much fluff and not enough substance to be anything more than a less than successful tribute to a halloween classic.