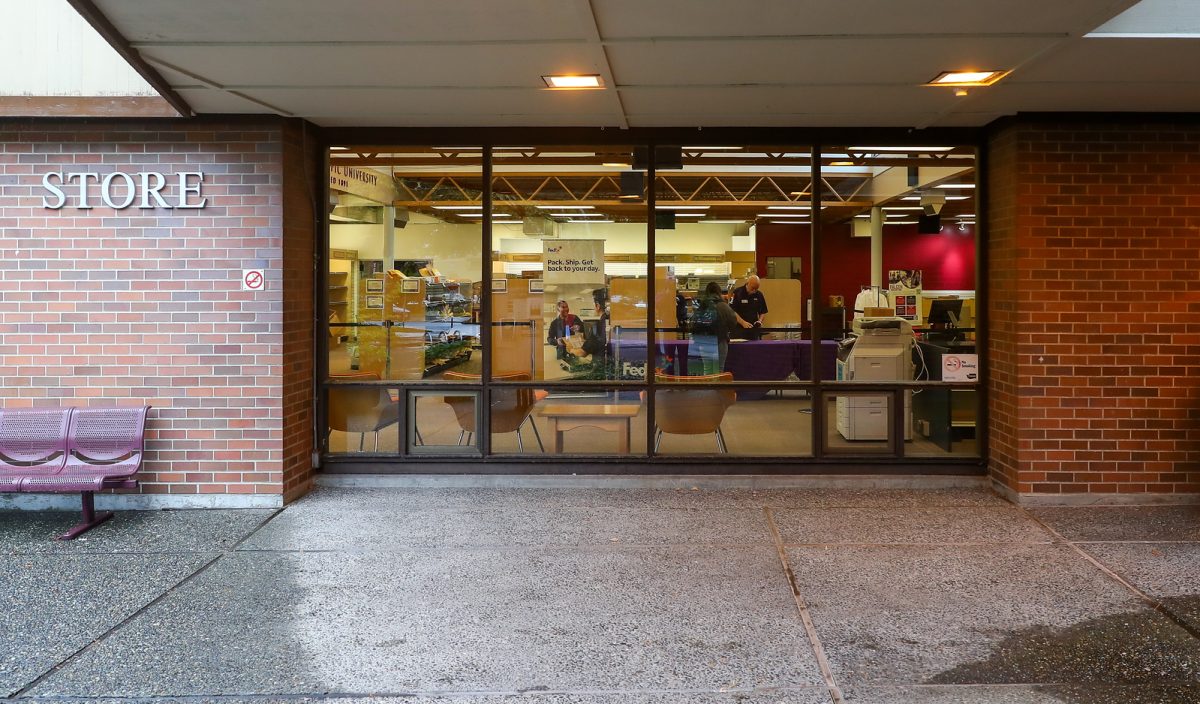 Seattle Pacific University merged the mailroom with the bookstore at the beginning of the 2023-24 school year, outsourcing Mailing Services to FedEx.
Until recently, SPU Mailing Services was located at 323 Nickerson St., a small building just past SPU's Bookstore — recently renamed the Store. Now directly within the Store, Mailing Services is managed by employees of Queen Anne's FedEx location, rather than staffed by student workers as in previous years.
Carlos Valencia, assistant manager of SPU Mailing Services, explained that the workers, accustomed to working in a retail customer service system, have adjusted to the student service system.
"It's been a huge learning opportunity just because of the sheer amount of packages that we process here versus what we do at the regular store," Valencia said.
The merger was a shock for FedEx employees, as all previous management, including Frank Kinard and Elaine Stevens, left before the school year began,
"The merger kind of took us off guard with Frank and Elaine leaving and that being all very short notice," Valencia said. "I was just told to come here and hold the fort down while FedEx has been figuring out their own plan and how to better process and whatnot."
Freshman Kamryn Houghton, an apparel design major, appreciates the safety the mailroom provides.
"It's nice, I like that I can come to one place and all my packages are secure," Houghton said.
While some students enjoy the change and embrace it, others, like junior music production major Hannah Marsh, miss the old way.
"I kind of miss the bookstore, and the [old] mailroom was a lot easier to access," Marsh said.
Students can pick their packages up from the campus mailroom from 8 a.m. to 4 p.m., newly located in the Store – with SPU merch on the other side of the building for students to peruse while they wait.
To hear more about SPU Mailing Services, check out the accompanying video.