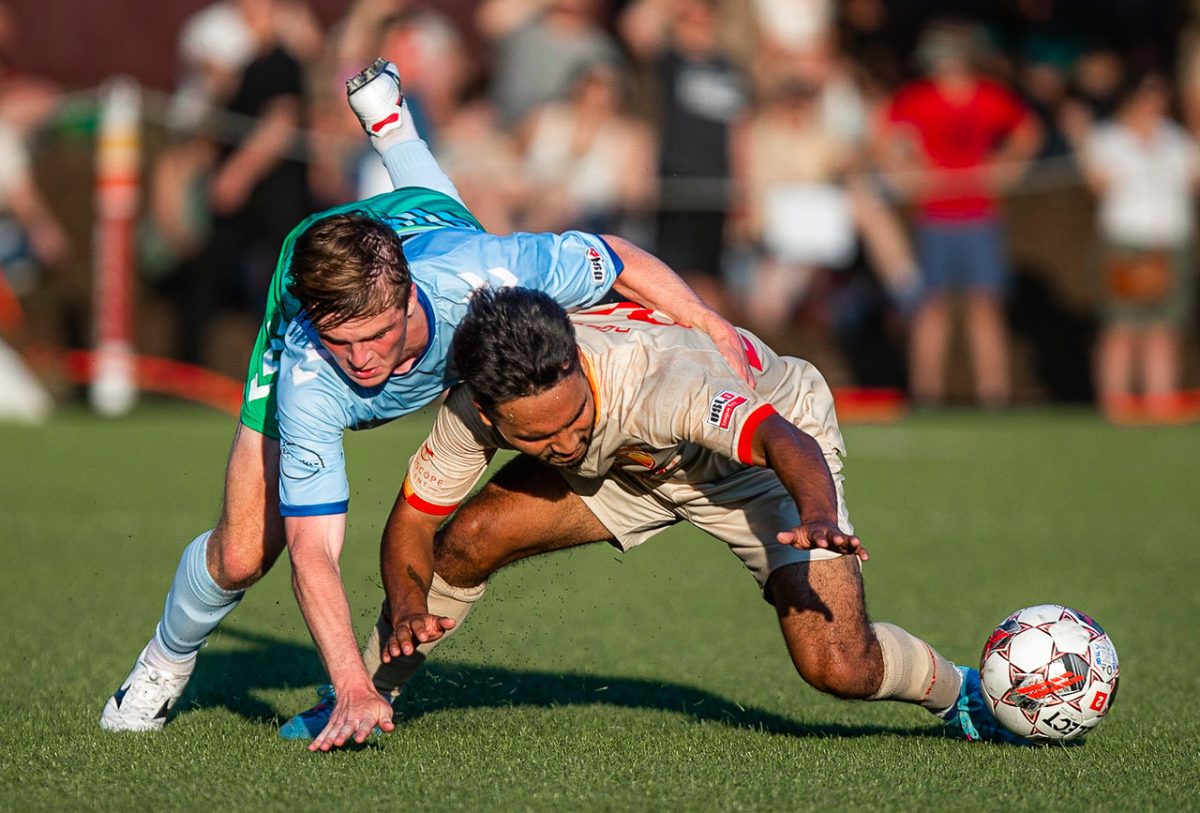 When they are not donning the Falcons' maroon, Seattle Pacific's soccer players try out for all sorts of professional and semi-professional leagues in order to keep up and develop their game.
One such organization is the United Soccer League Two or USL2, a semi-pro league that is considered a league where players and professional teams can find each other, creating a massive opportunity for college players.
Over the summer, Ballard FC, a Seattle-based USL2 team in the Northwest Division that plays in Interbay Stadium, won the USL2 championship. The team's roster included a current Falcon: sophomore midfielder and business major Cameron Yriondo.
Yriondo noted how unexpected the championship was.
"It was kind of surreal. It was my first year in the league, I didn't have my expectations too high," Yriondo said. "But the team was incredible. Great guys, great players and winning it meant a lot to me."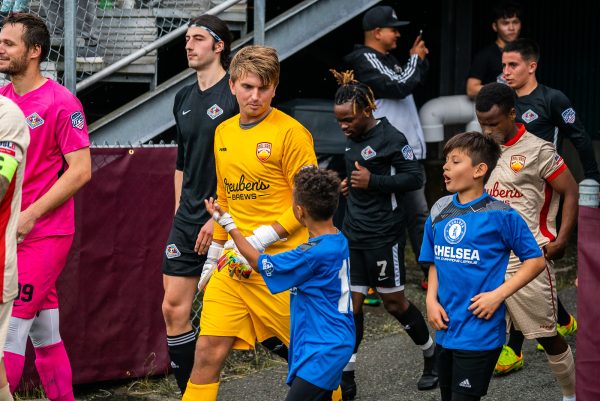 Ballard romped through the regular season, going 10-1-1 with a +28 goal differential, enough to run away with the Northwest Division Championship and get a first-round bye-week in the playoffs. They won every playoff game they had and finally won the USL2 championship at home on Aug. 5 against Lionsbridge FC, a team based in Virginia.
Yriondo was happy to be a part of Ballard's success, noting that it was an effort that took the whole team.
"I felt like I contributed, and I was able to come into games, and make an impact. That's all I could ask for, just being a part of the team," Yriondo stated. "I wouldn't just pinpoint [the championship] on one person. I'd say a lot of guys had an incredible year."
Yriondo specifically mentioned forward Stas Korzeniowski and midfielder Peter Kingston, who together led the team in goals and assists, as well as the strong defensive back line and stalwart goalkeeping of ex-Falcon Lars Helleren.
SPU student-athletes did not only play for Ballard. Connor Tollan, a sophomore business administration major who plays midfield for the Falcons, spent his summer on Oly Town FC, another USL2 Northwest Division team in Olympia. Oly Town was the only team to defeat Ballard at any point during the season.
Tollan said that he enjoyed his summer with Oly Town, especially cherishing his team's win over Ballard.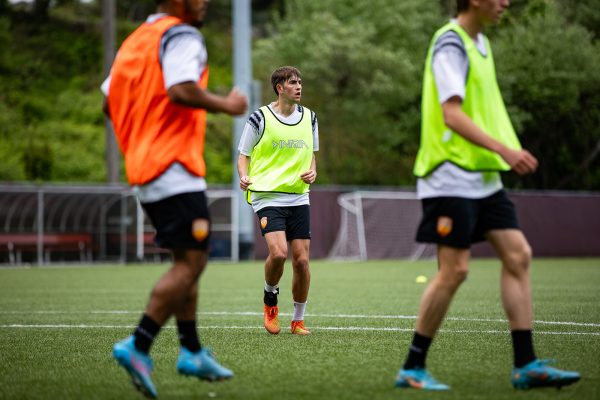 "Ballard is a great team, it was great to beat the national champions, especially playing against my fellow teammate," Tollan stated. "My favorite moment has to be beating [them], when our goalie came on and scored the game-winner to win 3-2 in front of their fans."
But Ballard got its revenge in its first playoff game, where they clobbered Oly Town 3-0 to move on to the Western Conference finals. Tollan acknowledged Ballard's playoff win but cherished Oly Town's regular-season victory.
"Ballard just played better than us and they got the win. But it's still an honor to beat the national champs [in the regular season]," Tollan said.
One thing that Yriondo took away from the season was the intensely competitive nature of high-level soccer, and he is playing more intensely in college because of it.
"Learning how competitive that environment is, as you start to go further along and start to look at a path towards pro, you just want to bring that same intensity and mindset back to the college team," Yriondo said.
Seasons like these stick with the players and fans forever, and everyone will remember something a little different. All the players and fans will remember the championship at home and the celebration, but each individual will take away something unique, whether it be an interaction or a play.
"For me," said Yriondo, "it was scoring my first goal at home against Oly Town. Having the crowd behind me was just a great moment."