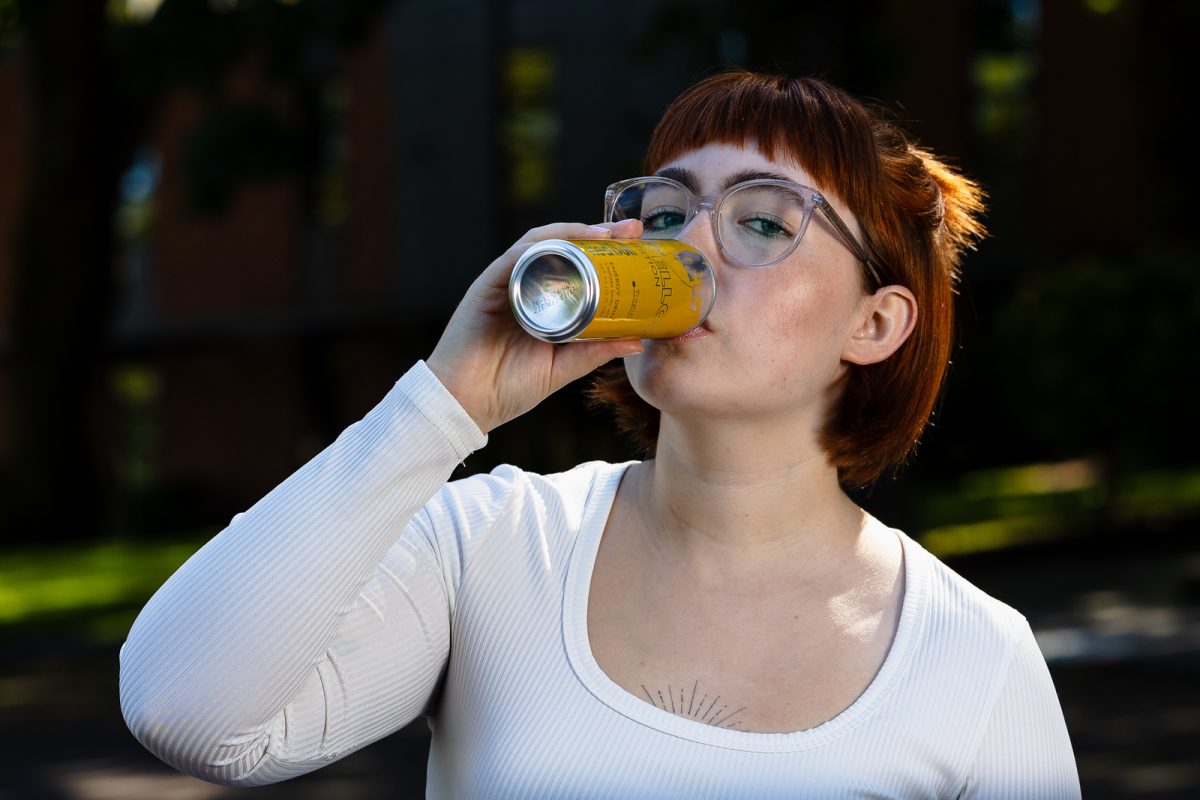 I drank my first Red Bull as a freshman in college.
I couldn't say how I went almost 19 long years without tasting the sweetness of the acidic, yellow liquid, but I can undoubtedly tell you why.
My mom is anti-energy drink (see Red Bull's negative health side effects), so I grew up thinking energy drinks were one of the worst things a person could put into their body.
It wasn't until spring break of my freshman year, when I spent a week at a friend's house in central Washington, that my perspective changed.
One day during that historic week, my friend and I drove fifteen minutes so they could pick up a can of Yellow Edition Red Bull from the local gas station. They offered me a sip, and, obviously, the rest is history.
I'm a creature of habit; I like what I like and I don't often veer away from it. All to say, the Yellow Edition is still my go-to to this day. Over the summer I had a Peach Edition phase, but when the 7-Eleven on Nickerson stopped carrying it, I ran right back into the loving arms of Yellow.
Of course, every so often I sip on an original — typically when the Red Bull is free and the caffeine is calling me.
With a love of Red Bull firmly embedded in my character arc, I took it upon myself to find the cheapest Red Bull in the Queen Anne neighborhood. Here follows my findings and intense hours of research.
For most of my Red Bull career, the 7-Eleven on Nickerson has been my safe space. The aisles are bright, the customer service is terrible and for the past year and a half it was just down the street from my house. At 7-Eleven, a 12 ounce can costs $4.29.
Just around the corner from 7-Eleven is a SPUdent classic: Two Kick Coffee. Two Kick is, of course, a coffee shop first and a carrier of Red Bull second. They only sell 8 ounce cans in the classic flavor, but in a pinch, I've dropped the $3.
By ounce, the smaller can at Two Kick is more expensive than the 12 ounce at 7-Eleven. Especially taking into account their lack of selection, Two Kick is my last stop when I'm looking for a sugary sip.
Unlike Two Kick, Seattle Pacific's C-Store is known for its exciting variety of Red Bull. Though, my first trip there this quarter had me worried, as the rows of shiny green, red and blue cans had been replaced by CELSIUS Fitness Drinks. At that moment, I was certain I would be mourning the loss of The Yellow Edition in the aisles of the C-Store until graduation.
However, I am thrilled to report that on a second trip to the C-Store a week later, the shelves are restocked with as much Red Bull as ever. On campus, a 12 ounce can sells for $4.49, which is an unfortunately steep price for happiness.
This next piece of information is a tidbit I've held close to my chest — the cheapest Red Bull within walking distance of SPU can be found at Bartell Drugs on Queen Anne Avenue.
Nestled in the very back of the store, in between the cleaning supplies and the Paw Patrol toys, sits rows and rows of Red Bull. If you're on a budget, now is the moment to hop on the 13 bus and ride it up the hill to Bartell's front door, where you can drop a scrumptious $3.89 on a 12 ounce Yellow Edition.
I treat myself to a Bartell's can every time I stop by Trader Joe's for groceries; I can always rely on that beautiful haven to provide me exactly what I need. And now you can, too.
Armed with my research, I hope you go out into the world (or just the Queen Anne neighborhood) and buy yourself a yellow can of caffeinated liquid. You can thank me later.