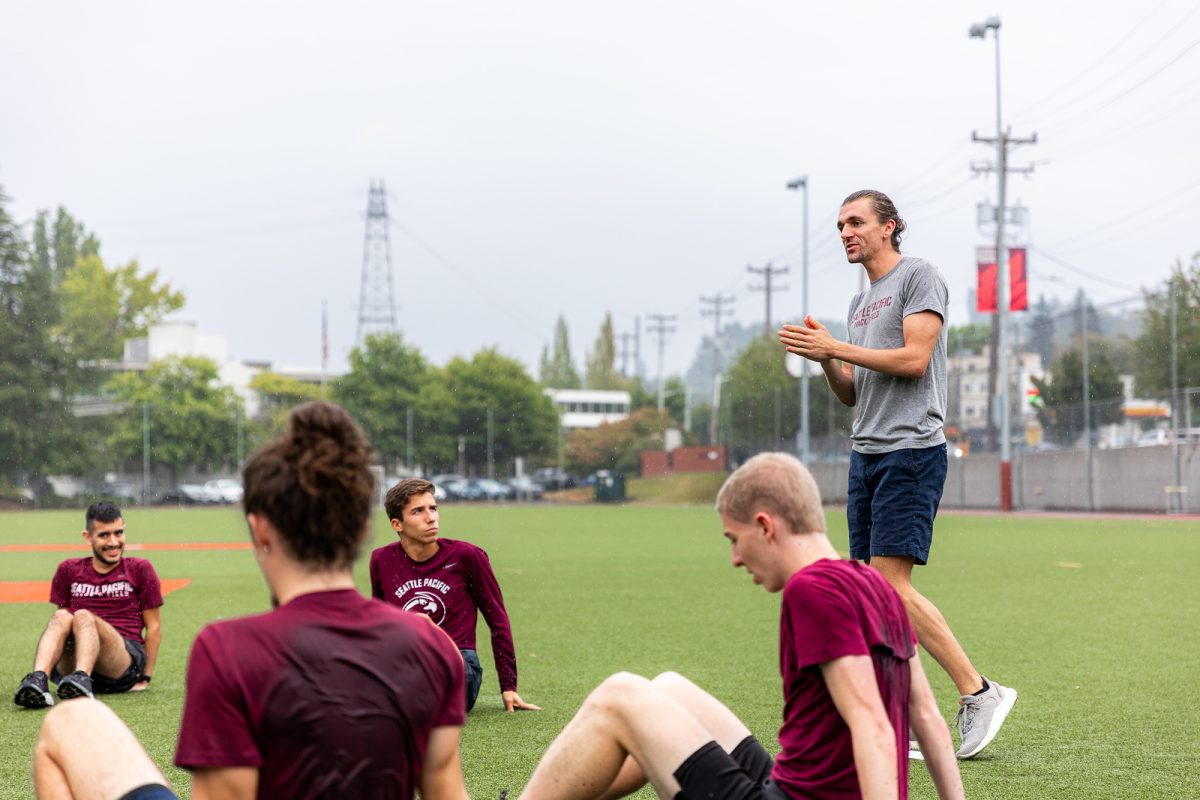 The Seattle Pacific University athletic department experienced much change in the 2022-2023 school year, beginning with the departures of long-time faculty Jackson Stava as athletic director and Shelby Steuve as assistant athletic director for compliance and student success.
SPU's athletic department entered a period of transition, and in response to these changes, the athletic department is welcoming four new faculty members in the 2023-24 academic school year.
Assistant Athletics Director for Communications Christian Bond announced in July 2023 that Kali Barber will be joining the athletic department as compliance manager.
"She was a graduate assistant under Shelby Steuve [during the 2021-22 school year], so it was an easier transition than if it was someone new. She already understood how we do things and was familiar with [us]," Bond said. "And she's been great so far."
Barber graduated with a bachelor's in exercise science from Pacific University in 2021 and would later complete her master's in education at the University of Washington in 2022.
"I'm very excited to be working with really incredible coaches and staff and with incredible athletes who love to play the sports they were recruited for," Barber said. "But also love the academic piece of getting their degree and the career they would like to start."
Dan Lepse was hired as the interim athletic director following Stava's departure. His original contract was meant to run out in June 2023; however, it has been shared that he was offered and took an extension. Further details on Lepse's extension and the continuing search for a permanent athletic director are unknown.
"Dan is a great guy, and he's been with us for a while. He can keep us in the direction we want our program to go," Bond said.
SPU Athletics Department will also be welcoming three new assistant coaches to men's basketball, women's soccer and cross country.
Donald Rollman was announced in June 2023 to be the new men's basketball lead assistant coach. Rollman previously served four years as coach of Peninsula College, where he led five consecutive trips to the Northwest Athletic Conference Tournament.
"To join a program and institution as special as SPU is an honor," Rollman said. "[Their] rich tradition of developing student-athletes to be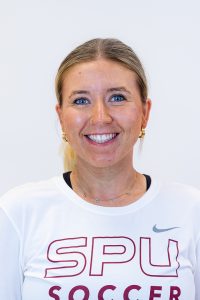 servant leaders is a commitment I can't wait to add to. I'm grateful for the opportunity Coach Fazio has given me to bring my energy and passion to this program and continue pushing for all that SPU Men's Basketball embodies on and off of the floor."
Sydney Pluhacek was announced as the new women's soccer assistant coach in July 2023. Pluhacek played Division II soccer at Belmont Abbey, where she was a four-year varsity letter winner, spent a season as a volunteer assistant coach and gained experience as a staff coach at Charlotte Development Academy for their U19 team.
"I am so excited to join the SPU coaching staff," Pluhacek said. "I am eager to start working with a great group of girls to help them achieve their goals on and off the field."
Eric Hansen was announced to be the new assistant cross country coach in August 2023. Before arriving at SPU, Hanson was the lead assistant coach at Wayne State University for four years, where he led the team to nationals twice. Hansen will be succeeding former assistant coach Chris Reed, who departed SPU last year after a decade.
"I'm excited to get out there and work with the team," Hansen said. "It's a program that has had lots of success over the years, and I'm excited to start working with a program that has the history that SPU has."
Along with these recent hires and the continuing search for a permanent athletic director, the department is preparing for an addition to its sports roster: golf. Though the announcement was made in fall 2022, preparations were postponed until 2024. Despite this, Bond is confident the department is making progress and is excited and believes golf is a great fit for SPU.
While these positions were being filled, many staff positions were cut from SPU due to recent budget constraints, including the coordinator for campus recreation who, among other responsibilities, oversaw SPU's intramural sports program.
Kevin Deschler, assistant director for the office of student involvement and leadership, will take over as intramurals director going forward. Although Deschler is still figuring out what it means to be in charge of intramurals, he remains confident in the program and the broader lineup of sports for the school year.
"We have a wider and more robust sports lineup […] Sports you can count on definitely happening are volleyball and capture the flag this fall, e-sports and basketball in the winter, and we'll definitely be doing a broomball tournament in the spring as well as dodgeball and pickleball. One thing I'm still figuring out is where to put soccer," Deschler said.
Despite previous years' challenges, Deschler has high hopes for the program.
"Intramurals took a big hit from COVID-19, and I don't think it has still totally rebounded, but my hope is this year can be a step toward what it could be," Deschler said.