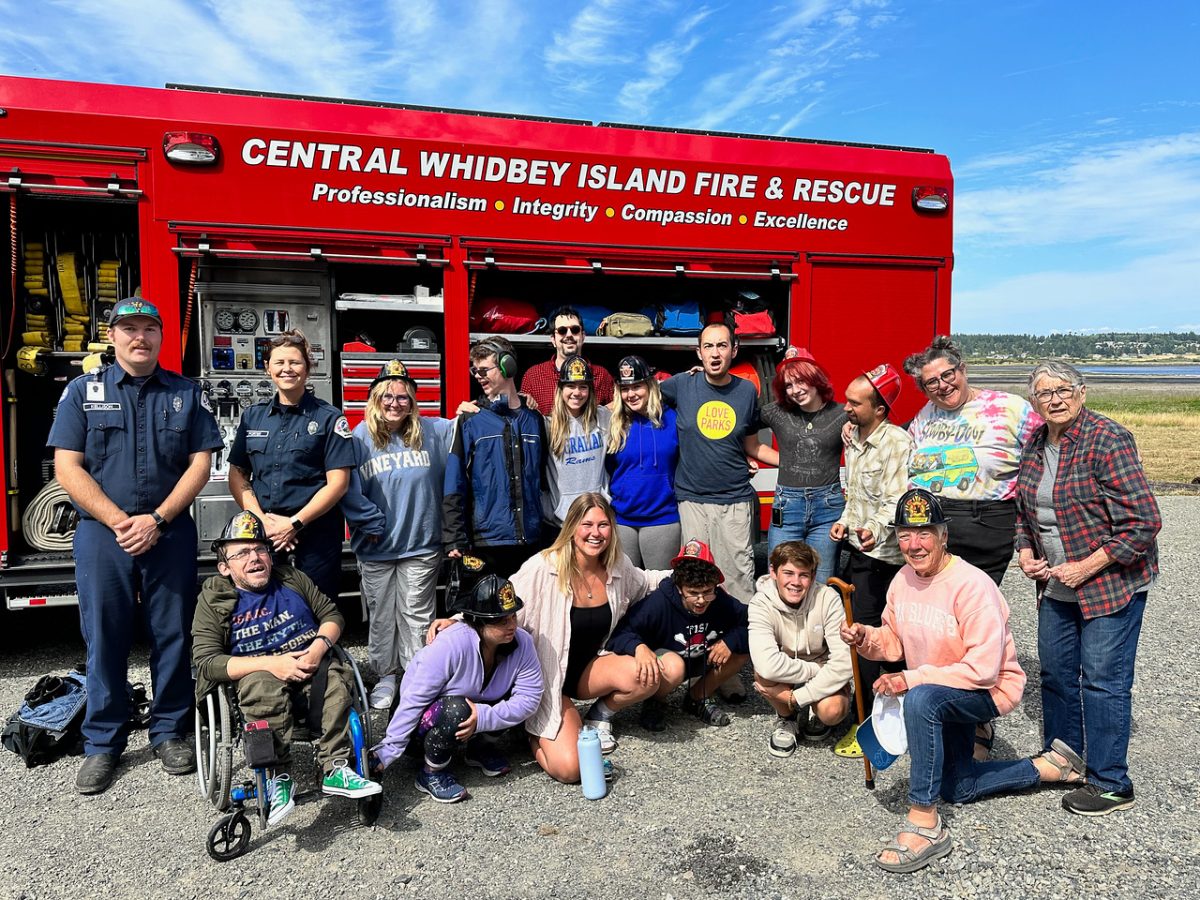 Endure: to suffer patiently, to last, to remain in existence.
My entire life, I have struggled with debilitating anxiety. I vividly remember the solution my therapist offered me at eight years old: to endure. Once I learned to endure, I could survive anything.
From elementary to high school, I learned to face panic attacks throughout the school day. By the time I entered college, I was able to thrive in ways I never imagined — all by enduring. I made a life for myself in a new place, states away from home. I met new friends and created a strong support system. I pushed past my comfort zone and actively embraced change.
It's funny though, no matter how many times I step out of that comfort zone, it feels like the first.
My most recent step outside of my comfort zone came when I agreed to volunteer as a camp counselor — referred to as a "mate" — at The Wabe of Whidbey Island. Held at Camp Casey, the camp is a two-week long getaway for people with disabilities to enjoy nature, explore the island and be creative without the worries of the outside world.
I have never worked with people with disabilities, been a camp counselor or even gone to a sleepaway camp (unless we include college dorm living). Yet, thanks to enduring, I said yes and accepted the opportunity awaiting me.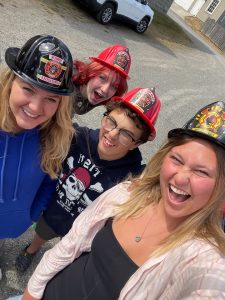 Within the first day, I met over twenty new faces. There was a keen sense of familiarity, most likely because a majority of the mates were related; through blood or through years of returning to camp. One of the camp leads, Kevin, joked with me at the first mate meeting and asked if I had broken down crying yet. I scoffed and said it would take a lot for me to break down. What I didn't understand is that this week would be a lot.
Now don't get me wrong, it was a blessing to serve and care for every single one of the campers, and I became good friends with many of them. However, it can be extremely overwhelming to be completely responsible for someone else.
As a college student living independently, I have the luxury of planning my life only around myself. While at camp, from the moment I woke up, it was my camper that came first. Their morning routine, their plate to fill, their turn to take.
I was humbled by how much I had to acknowledge my innate selfishness, and the difficulty found in learning how to prioritize my camper's needs over my own. In times of weakness, my peers shared experiences and encouragement that led me to see past myself. Our endurance allowed us to witness major moments of growth.
My camper, who would usually hide away in the other room or separate from the group, made friends, danced and sang in the play and opened up to group activities. Another camper who was deaf showed me some of his favorite songs as he held the speaker and read along with the lyrics.
As a group, we all took part in the annual play and explored our individual artistry. Many stories and inside jokes were shared between campers and mates alike.
My week spent at the camp was both the most tiring and most fulfilling experience I've endured. I became a more understanding and empathetic person through my time at The Wabe. I felt more comfortable in my own skin within that one week than I have in years. It made me excited about life again and so very grateful that I get to live it.
I highly recommend this experience for anyone interested in getting out of their comfort zone and trying something new. Lewis Carroll's Alice Through the Looking Glass is a main source of inspiration for the name and mission of The Wabe, and as one of his characters, the Dodo, says, "The best way to explain it is to do it."
So if you want to do it, maybe I'll see you there next year.
For more information about The Wabe, check out their website at thewabe.us or email Sydney at [email protected].
You can also learn more from the director Gillian Butchman by listening to Sydney's previously published audio story at https://jrn4121.spu.edu/?page_id=1134.