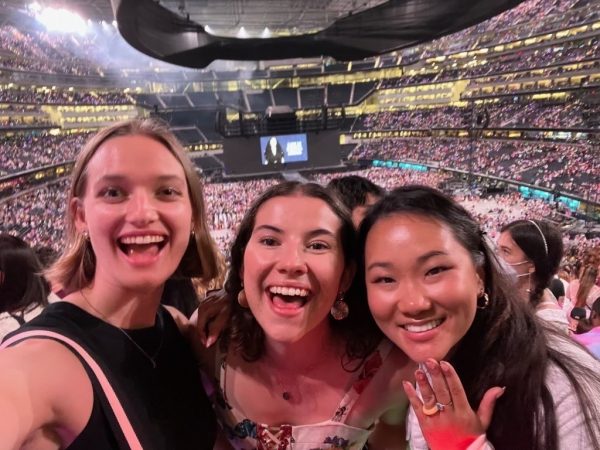 This summer, Seattle Pacific students were up until midnight attending the biggest musical event of the year.
Starting back in March of this year, global popstar Taylor Swift began her latest project: The Eras Tour. From her fans' overwhelming excitement, to Ticketmaster's website crashing from an overflow of visitors attempting to buy tickets, it became clear that these performances would be more than just another set of live shows, but a massive event unlike any other.
Haley Blain, a third-year global development and economics student, was lucky enough to attend one of Swift's performances in Los Angeles.
Blain discovered first-hand how much excitement there was for these upcoming shows when she got her ticket.
"I honestly didn't think I would get them. I remember realizing how it was pure luck that I got selected to be part of the pre-sale," Blain said. "I remember my original date for purchasing tickets had to be pushed back because Ticketmaster crashed."
Despite Blain's high expectations, the show did not disappoint.
"My favorite era to see was 'reputation,'" Blain said, referring to the portion of the show when Swift played songs from her sixth album, 'reputation.' "Hearing those songs live is like nothing else, because those songs are so dramatic and pop-oriented they do so well live. There was no section or song that I did not enjoy."
The biggest highlight of Blain's night was the surprise song section, a part of the night where Swift chose songs unique to each performance which are revealed as they are performed.
Swift performed in some of the biggest performance venues in the world to consistently sold out crowds again and again, including twice at Lumen Field in Seattle. Summer Frank, a fourth-year integrated studies student, agreed with Blain that the tour was everything she wanted it to be.
"I think everyone was so excited for the concert because it had been so hyped up for so long and trying and getting the tickets themselves was so hard, so I feel like the crowd was alive," Frank said.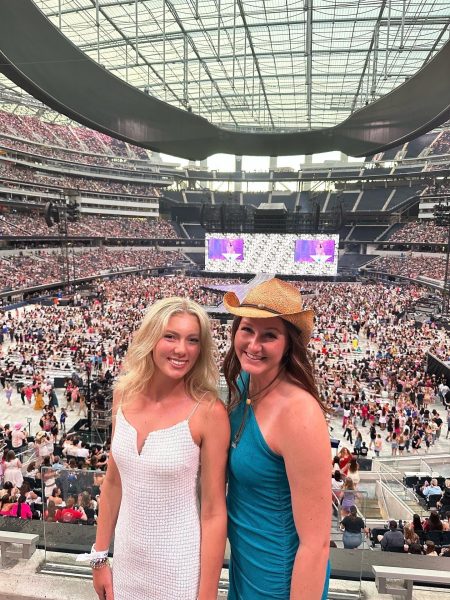 Frank attended one of Swift's concerts at the last minute. She managed to snag a ticket only a few weeks before the performance when a friend ended up with a free ticket.
"Some of the highlights for me were when Taylor Swift initially came out on stage and the crowd exploded with cheers. There was a chunk of time when Taylor was singing songs from her 'evermore' album and the crowd cheered for like 10 minutes straight and Taylor didn't know what to do," Frank said.
After months of waiting for the performance, Brit Dalberg, a second-year exercise science major, was able to enjoy the concert up close and personal.
"We were on the floor eight rows back from the stage. Four rows back from where the stage juts out!" Dalberg said. "It was so cool being close. There was a point where she was on my part of the stage and blew a kiss to our section."
Just like all of her other concerts, Swift's performance included two surprise songs, and Dalberg highly enjoyed those special selections.
"We had amazing surprise songs. One of the best parts was Taylor and Gracie Abrams singing together. They sounded amazing and it was so cool to hear that live," Dalberg said.
Taylor Swift's Eras Tour left an incredible mark on the music scene this summer. It also left those who experienced it a night full of unforgettable memories.
"I think it exceeded [my expectations], totally worth the last-minute plans," Frank said