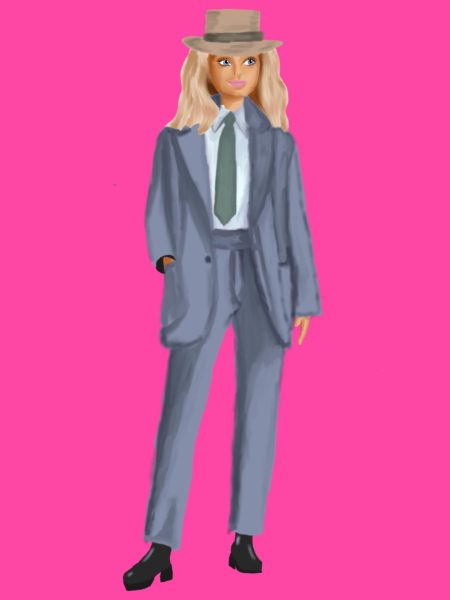 The simultaneous release of the films "Barbie" and "Oppenheimer" led to the debate between those who saw them as to which summer blockbuster is the superior film.
The hype began when it was announced that two of the already most anticipated films of the year shared July 21 as their release date. From there, memes about the coincidence turned to plans to see both films back to back on opening day.
A rapidly growing hoard of film fans began garnering more and more members, all eager to attend the highly anticipated event now humorously referred to as Barbenheimer. Since so many people intended to see both films one after the other, audiences became inclined to compare the two.
Eventually July 21 came, and Barbeheimer hit theaters with now an unprecedented number of filmgoers rushing to cinemas everywhere. The power of the films was seen in ticket sales alone, with both films outperforming their already extremely high financial projections.
The two movies were not only successful at the box office but received critical adoration as well. The director of "Barbie" Greta Gerwig and the director of "Oppenheimer" Christopher Nolan, have earned high praise as two of the most talented hollywood directors working today, and their latest films lived up to their reputations.
"I enjoyed Barbie a lot more than Oppenheimer," Jack Jamieson, a fourth-year English literature student, said. "Gerwig has long been one of my favorite screenwriters since Francis Ha, and I think she does a great job of immersing the audience within this world."
Once both films were released, people debated which was superior. From the financial side, "Barbie" outperformed "Oppenheimer" easily. Critically however, "Oppenheimer" consistently received slightly higher scores than "Barbie" on most reviewing aggregates.
Sage Driscoll, a fourth-year marketing student, shared her appreciation for "Barbie" by expressing her enjoyment of the humor and fun tone the movie created.
"I thought it was good. There were some problems, but I thought it was a fun, silly movie for the girls to go out and enjoy," Driscoll said.
On the other hand, Nathan Bass, a third-year business student, said he found the world created by "Oppenheimer" more interesting and well-written.
"I thought it was fascinating that it's such a dark topic based on real events. I liked how it captured the intensity of the situation they were in," Bass said
With the help of online hype and the excitement of movie goers, Barbie and Oppenheimer have become two of the highest grossing films of the year. The world of film was shaken by two cinematic giants that the internet will not soon forget.