Interim President Menjares recommends 40% faculty cuts
Academic Prioritization Process recommends only 30% cut, five days for faculty to respond to new recommendations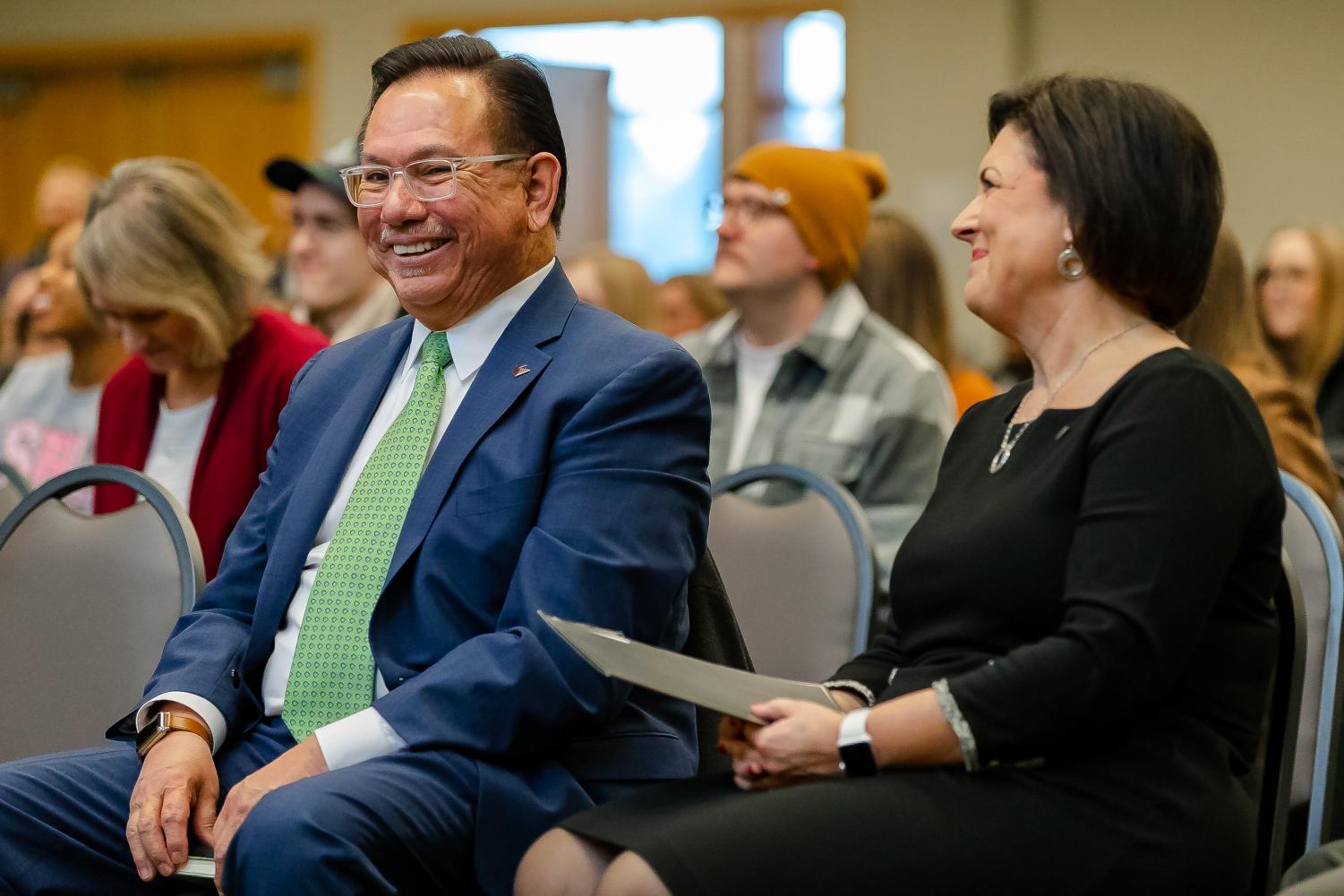 Late in the evening on June 4, the Office of the President released an email detailing additional faculty cuts proposed by Interim President Pete Menjares. These cuts would eliminate an additional 15 positions, raising the percentages of cuts from 30% to 40%.
"My decision criteria focused on the fact that SPU is a comprehensive university, grounded in Christian faith values and the liberal arts, with professional and robust graduate programs," the email read. "We are not one or the other but a rich combination, with each area contributing to the whole."
These recommendations are not final. Faculty will have five days to respond and provide feedback before Interim President Menjares submits his final recommendation, no later than June 15. Any layoffs would be official June 30, 2024, as contracts are already in place for the 2023-24 school year.
Many faculty were shaken by this announcement, including Traynor Hansen, professor of English.
"After the provost was fired and the initial recommendations were rejected, I think faculty allowed the worst to creep into their imaginations, even more than it had been already," Hansen said. "I think I was expecting it and yet was not prepared for what it was."
For Brittney Tausen, associate professor of psychology, the announcement felt poorly timed, yet the content was to be expected.
"We knew an update was going to be delivered with additional recommendations for cuts," Tausen said. "Practically speaking, I don't think anyone was expecting to receive that email at 9 p.m. on a Sunday night."
Hansen is concerned about these recommendations and how quickly they have been made.
"I have a hard time believing in good faith that all of this has been well thought out," Hansen said. "I think actions have been taken without good data and without a clear picture of what the consequences will be."
Andrew Ryder, associate dean of the College of Arts and Sciences, reminds students that these layoffs will not affect course offerings as much as is possible for the 2023-24 year.
"As faculty, we are committed to doing all we can to benefit our students," Ryder said.
Yet these recommended cuts have caused stress for professors, many of who are working through finals week with their students.
"I am feeling deeply fragmented. There are times when I'm willing to fight endlessly for what I know SPU can be, times when I want to scream about how nonsensical this whole process has been, and times when I feel completely defeated," Tausen said.
According to Tausen, the following days will be difficult for faculty, yet they are committed to finishing out the year strong.
"There is still so much uncertainty. At the same time, I know we will rise as faculty and do everything we can to continue to show up and give our very best to our students — especially our seniors as we celebrate their incredible resilience and accomplishments over the past four years," Tausen said. "At the end of the day, I've heard many faculty say we work here until we don't, and we work here because we love Jesus and we love our students." 
SPU communications declined to comment.