SPU women's rowing finishes third at NCAAs
SPU women's rowing team shines at the 2023 NCAA National Rowing Championships in New Jersey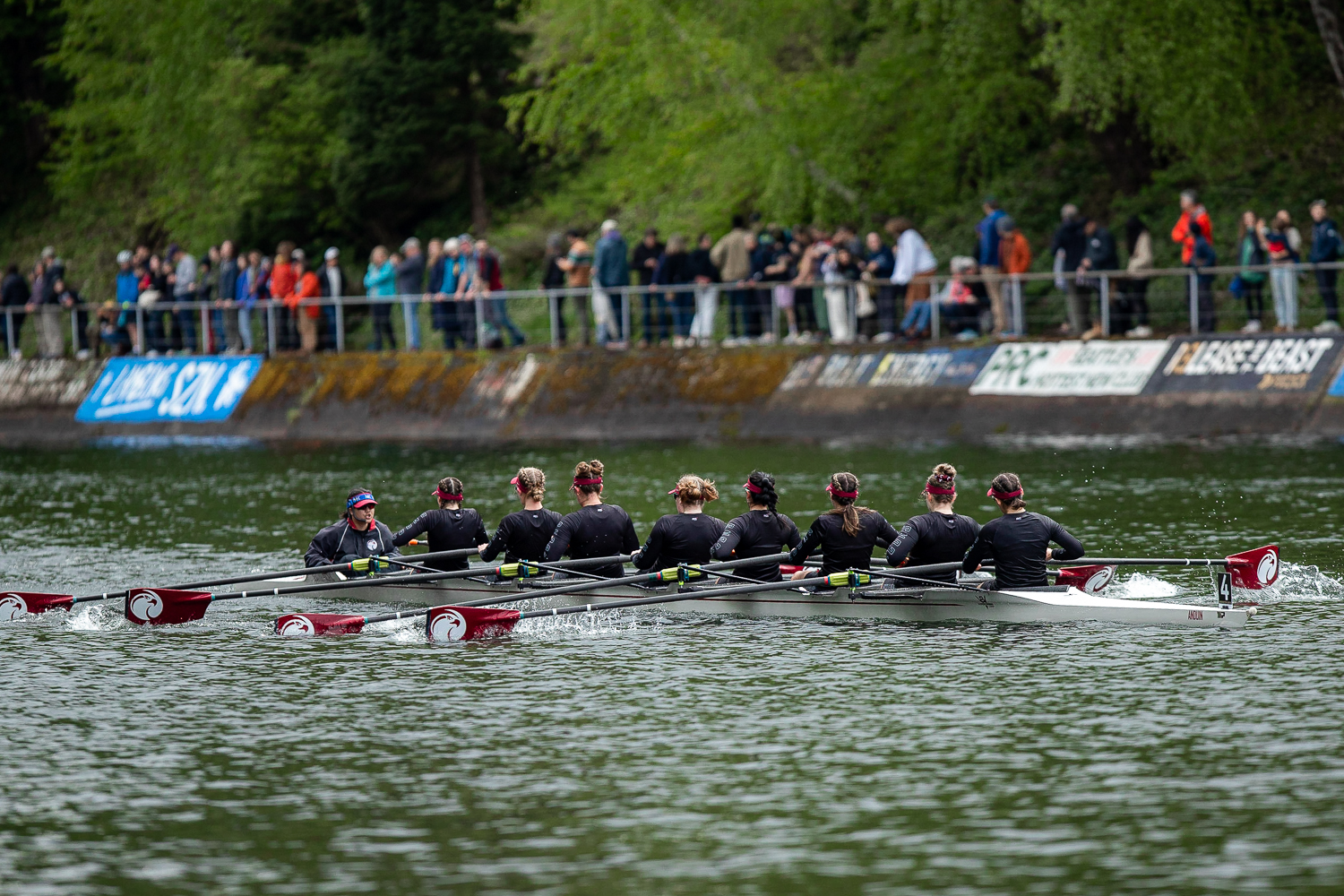 The 2023 NCAA National Rowing Championships, held in New Jersey, witnessed a remarkable display of athleticism and determination from the Seattle Pacific University women's rowing team as they finished third in the nation as a team. 
Racing began on Friday, May 26, and continued through the weekend, finishing on Sunday, May 28. Competing against some of the nation's top collegiate rowing programs, the Falcons showcased their strength, teamwork and unwavering spirit throughout the intense competition.
The 2023 NCAA National Rowing Championships proved to be a stage for SPU women's rowing to make history. Among the many remarkable achievements, the Falcons' team clinched an impressive third place in the varsity eight category. 
In addition to their silver medal, the Falcons secured fourth place in the Varsity 4 category. These two races gave them a good enough team score to finish third in the regatta overall, only finishing behind national champion Humboldt State and second place Central Oklahoma. This feat speaks volumes about the team's depth and versatility, highlighting the talent and dedication of every athlete involved.
This all came just two weeks after a rough showing at the GNAC championships, where the Falcons finished fourth and almost missed out on qualifying for the NCAA regatta. 
The success of the SPU women's rowing team at the 2023 NCAA National Rowing Championships signals a bright future for the program. Their impressive showing against fierce competition inspires confidence and sets the stage for continued excellence in the seasons to come.