Mariners bringing in college crowd
Mariners promotional events bring students out to ballpark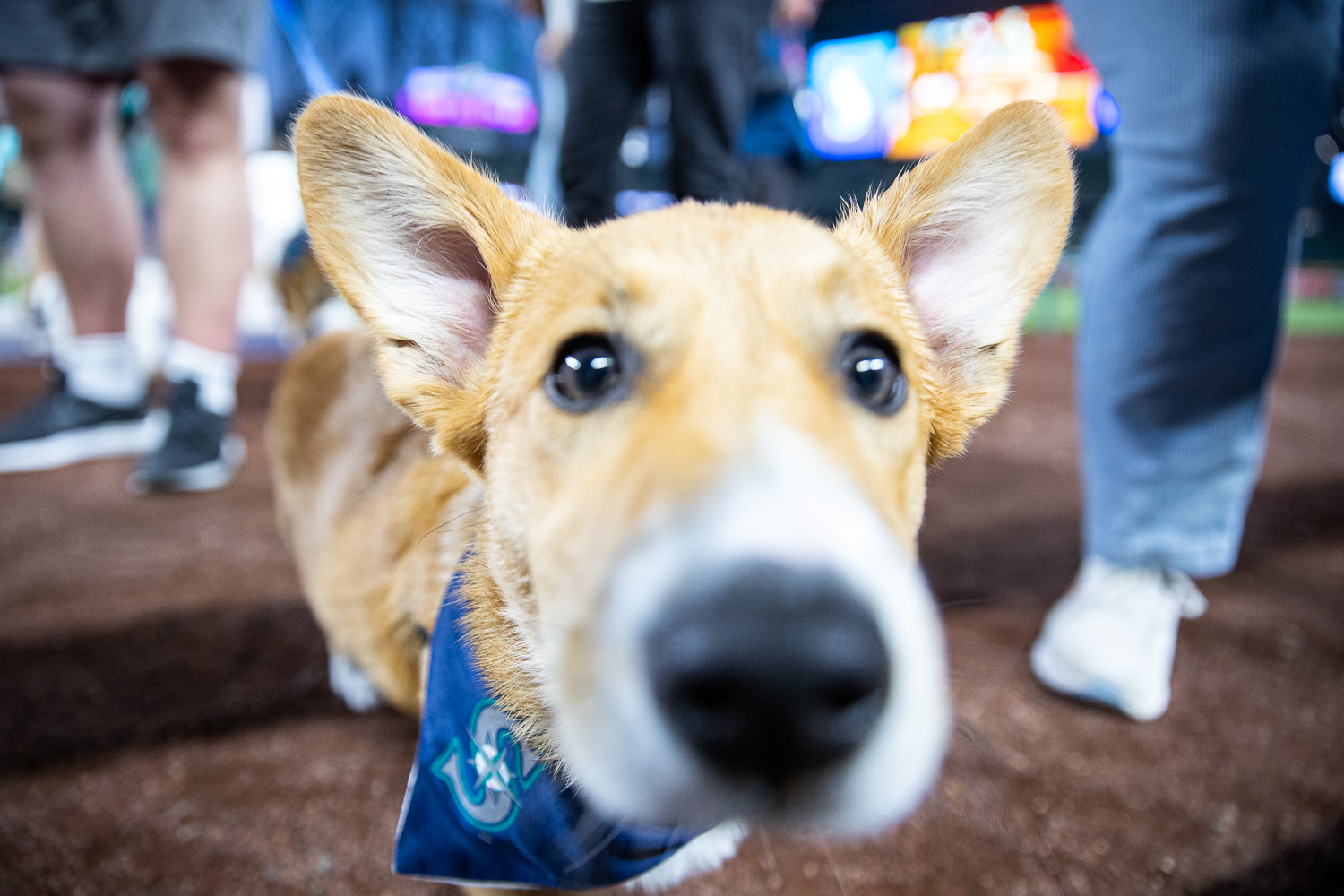 While the performances of the teams and players are the largest factor in bringing fans to the seats, most professional sports organizations also augment their attendance with promotional events. This is especially prevalent in Major League Baseball, where every team plays 81 games at home between April and September. 
As such, the Seattle Mariners have a wide array of promotional events in 2023, from the baseball staple bobblehead giveaway games to some quite unique promotions such as the "Geno Vibes Talking Bottle Opener" being given to the first 10,000 fans that show up to the June 16 game. 
There are also several promotions aimed at attracting college students to the games. The foremost of these are college nights, where college students have access to $10 tickets.
Elizabeth McCloskey, the director of sales development and group sales for the Seattle Mariners, says that the team's college promotions are part of an effort to get young people out to the games.
"Each year, we have a number of different events. This year especially, we're targeting our 18-24-year-old demographic. Within that, colleges are a huge piece," McCloskey said. "We do about four different college nights early in the season, … before all the students go home. We focus on Friday nights, getting them to the ballpark with friends and with their different clubs on campus."
If the environment around Seattle Pacific University's campus is anything to go by, college night promotions are having their desired effect. Kaitlyn Cramer, a sophomore business finance student at SPU, points out the positive effect college nights have had on fan spirit.
"I think a lot more people around campus are excited about going to games on college nights," Cramer noted. "I do think college nights help promote the Mariners on campus and encourage college-age students to attend."
But college nights are not the only way that the Mariners are using promotions to engage their fans. They have also inaugurated the Pub Crawl, an event that was held at the game on May 25 where fans of legal drinking age had access to special tickets with up to six coupons that could be used to buy beverages at six bars in the stadium. Although it appeals to college upperclassmen and the older half of the coveted 18-24 demographic, the focus of the Pub Crawl was to encourage fans to travel within the stadium.
"With the Pub Crawl, we're trying to engage and find new ways to get fans to maneuver throughout the ballpark and learn the different areas of the ballpark," McCloskey said. "So, the one thing we wanted to do was to try and highlight six different bars throughout the ballpark."
And while these six bars were serving fans drinks, Edgar's Cantina, just behind the left field wall, got served two special souvenirs: Mariners first baseman Ty France hit two home runs that day directly into Edgar's. 
France, at least, was happy it was not a batting practice situation.
"I try not to hit the sign because I don't want to break the sign. Mr. Edgar would be upset," he joked. "He told me in-game, it's okay, but batting practice, it's off-limits."
It is also possible that he sent out two exclusive Seattle-area fetch toys: May 25, in addition to being the first Pub Crawl, was also one of the many Bark at the Park nights that the Mariners host, where fans can bring their dogs to the stadium. 
"We do it a few times throughout the year," Mariners manager Scott Servais said after the game. "It was great to see the people out at the ballpark tonight. And whatever it takes to get people to come out, bring their dogs out, and have a good time with it, it's for a good cause."
The abundance of Major League Baseball games allows for many opportunities to hold promotions, and in addition to college nights, pub crawls, and barks at the park, the Mariners have yet more events that are geared toward the youth. Many of these have specific themes that aim to engage with people with specific interests. 
"When you speak about college and you speak to the 18-24-year-old demographic that you're looking at, you want to try and find those unique, niche things they're interested in," McCloskey said. "We're working with DC Comics, and we did a [Mariners catcher] Cal Raleigh Superman bobblehead, and we're going to do a Wonder Woman bobblehead later in the year," McCloskey further explained. 
Although the Cal Raleigh Superman bobblehead is new, bobbleheads have been a staple of baseball promotions for a while. Justin Freeman, a senior business management major at SPU, recalls how he and a group of friends once went to a bobblehead night focusing on Mariners shortstop J. P. Crawford.
"I went with a group of 15 friends and had a great time watching the ballgame," he noted. "We [had] planned on going sometime that week, but the J. P. bobblehead is for sure why we picked that night."
Freeman, as an avid fan, enjoys baseball games for their own sake but points out that promotions have a different atmosphere.
"Sometimes regular games are nice because there is less traffic and smaller crowds," he explained, "but a cool promotion is always extra motivating."
While all the college nights of the 2022-23 academic year have gone by, there will probably still be one more college night in the 2023 baseball season.
"We usually host one in the fall, when it's a welcome back to students," McCloskey said. "I think because some schools are on semesters and some are on quarters, it can get tricky with the baseball schedule, but typically, we host one in September, and it's usually the last Friday of the season." 
If students' experiences are any indicator, it's likely that game will have plenty of engagement from campuses.
"My friends and I will often go to these games," Freeman noted. "So yes, the Mariners do a great job of pitching to college students!"