On-campus housing elusive for upperclassmen
Maintenance need for campus housing, apartment conflicts with applicant numbers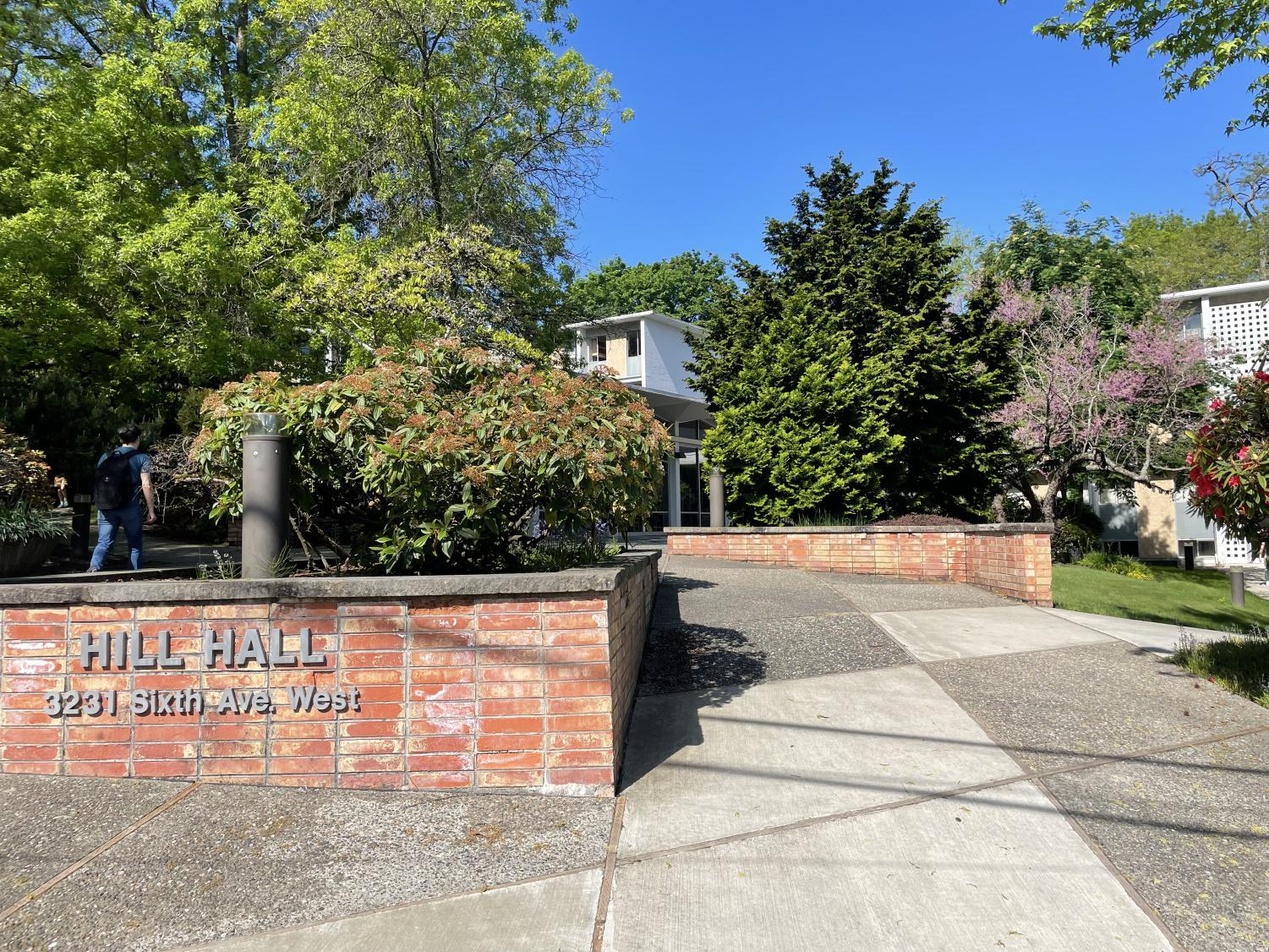 The housing portal at SPU officially opened earlier in May and students aiming to live in residence halls or campus houses and apartments created "groups" of preferred roommates – students either flew through the sign-up process with ease or experienced many challenges in acquiring a time slot and accessing housing.
For incoming and first year students, housing is guaranteed because of SPU's residential requirement for first and second year students. Though Ashton is closed, there will be enough spaces for first and second years in Hill, Arnett, and Emerson.
Dan Faires, the director of Housing and Meal Plan Services, oversees the housing process.
"Because we have the two-year residency requirement, our priority is to make sure we're taking care of first and second year students. We're doing our best to find housing for everyone else, but it's a bit of a scramble," Faires said. "It's this Tetris puzzle we're trying to put together."
What this entails, for at least first and second year students, is a mostly hiccup-free and satisfactory housing sign-up process. Gail McMillan, a first year psychology major at SPU, had a positive experience signing up to be placed in Emerson Hall.
"Everything was pretty easy to find – I just went on the housing net, made a little team, brought on my new roommate, and now we're awaiting approval," McMillan said. "It was relatively simple."
Students looking to occupy on-campus houses and apartments have a different reality this time around. Many groups of SPU students signing up for CHA have been waitlisted and are facing the potential of no on-campus housing for the 2023-24 school year.
"There's just this huge spike in folks that want to live in campus housing apartments as opposed to the historical averages that we use to create our projections," Faires said.
Housing, through a series of planning with facilities and various committees, planned to focus on revamping the campus housing apartments projected to be empty. Due to an excess of unexpected applicants, housing is now faced with too many groups for the amount of units listed.
"We as a university thought this would be an opportunity for us to really address some of those needs that are always constant issues with some of these apartments," Faires said. "We've got a good number of folks that want to be here – to the tune of about 100 more than before – which is great and a surprise."
Universities and housing institutions everywhere battle with aging buildings and structures in need of maintenance. The question now asked by housing is whether to pause the planned maintenance, take a risk in rushing through it or seek a solution elsewhere – that is, forcing students to seek a solution elsewhere.
"The question now is how we can adjust to make sure students get what they need and their academic experience doesn't suffer," Faires said. "The difficult part is we have to make choices where some people may not get the selections they want because we're revamping our inventory. The great thing about it is when it comes back, the transition is going to be really exciting."
Lainey Mendoza is a second year major in ecology and honors. She and her group did not receive a time slot to pick on campus apartments, as all available units had already been filled.
"Our group leader was sent an email stating that there were no more units available and that was that," Mendoza said. "Afterwards, it was just a bunch of calling and emailing to be put on waitlists for any spot, and then our group was disbanded last Friday the 19th. The only thing I could feel was lost."
Students have been frustrated with a lack of communication between groups denied time slots and waitlisted for units and the Housing department. 
"They just told us to wait with no other communications until I called them today and they told me to re-verify our group and we might get an open slot, but that's based on a lottery system," Mendoza said. "They didn't email us or call us or communicate with my group leader so it makes you wonder what would have happened if I didn't call them personally."
Housing Services, a mere three person office, is working to address student concern and additionally navigate the organization and systems within the Housing Services department. They ask students to have patience.
"Altogether, we've got about three and a half years of knowledge between three new people to try to cover the 40 years of institutional knowledge between the three people that were here before us," Faires said. "Unfortunately, we were brought into a lot of change that needed to happen."
These changes include software and website organization for the housing portal as well as maintenance concerns for on campus housing. 
"There are things that we want to adjust and fix and we felt like it was a good time," Faires said. "Unfortunately, we might have to speed up or defer the maintenance so that we can take care of these students."
Faires urges students to have patience and trust in the university as students await communication and results.
"I called my group leader to re-verify us and hope that we get a timeslot. If not we will try breaking up into pairs and try for dorms," Mendoza said. "If that doesn't work, we have to consider off campus housing which, because that has to start now, will be a pain."
For students worried about housing, developing multiple backup plans for next school year is recommended.
"There's a life lesson there," Faires said. "There's always some hardship and it's difficult to hear. Unfortunately, there are just constraints to what we have to offer."
Students waitlisted or without a timeslot are angrily demanding for more housing or at least more communication, while the Housing department asks for patience as their small department develops plans and processes to help students.
"In order for me to feel seen, I just need them to communicate better with us," Mendoza said. "About what's happening and about the steps they are taking to ensure that the returning students and incoming students have a place to stay on campus."