Constitutional updates in student government
Updating the Associated Students of Seattle Pacific for changing times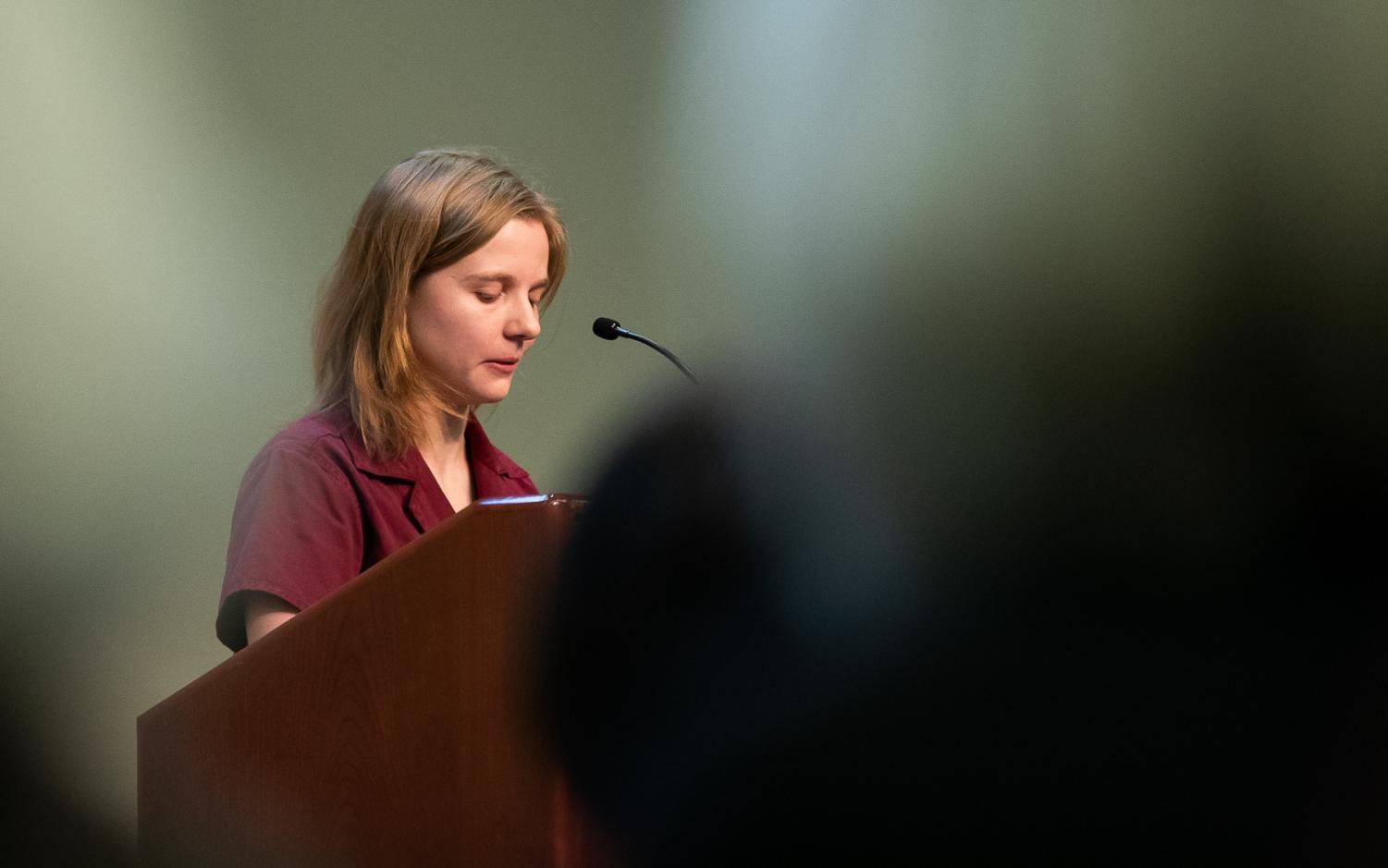 Seattle Pacific University's student governing body, the Associated Students of Seattle Pacific, have recently convened with a group of constitutional advisors known as the Constitutional Advisory Board to discuss updates to the structure of student government for next year, with a special emphasis on preparing for a period of time with lower participation in student governance.
To fourth-year politics, philosophy and economics major and head of CAB Junia Paulus, the organization is best seen as assistants to ensure that proposed constitutional changes go smoothly.
"CAB is a group of students who are appointed by senate to the board. Each year during the spring, there's a constitutional review process where all of senate's changes are implemented as well as any necessary changes to reflect ASSP's operations or SPU policy," Paulus said. "These changes are implemented by CAB and applied to the rest of ASSP. For us, this involves a lot of editing and looking through the 60-plus pages of the constitution and making sure that everything is understandable and reflects the will of the students of SPU. We are a resource for ASSP on issues of constitutionality."
Third year politics, philosophy and economics major and future ASSP President Rayna Martin described CAB as a group of constitutional editors contracted to make sure that approved changes can be implemented.
"So CAB – constitutional advisory board – Is a group of students we pull from outside of senate to serve as editors for when we need editors. It's composed of a chief justice and four associate justices and serve for the entirety of their undergraduate term at SPU," Martin said. "After they are contracted, they serve to look at the history of the constitution and construct a working implementation of senate policy at the end of a year. Senators and the executive team create the vision, while CAB serves to implement it."
CAB works with the senate throughout the year to make choice edits to proposed edits to the structure of ASSP, and proposes their constitutional draft to the senate at the end of the year.
"We are delivered the past proposals and edits made through the past year, talk through the changes that have to be made and go throughout the text of a constitution to see what changes need to be made. They could be minimal, or they could add or remove entire sections of the constitution,"  Paulus said. "We can vote on changes as a body, and if there are any inappropriate changes, they can be rejected, though we respect the work of the senate and rarely reject proposed changes because of this. When we make those changes, we'll submit them to senate, which has a week to review them before they okay them as part of the new constitution. Should the senate reject a change, we would make a second edit for them to approve. We rarely make edits that aren't approved by senate, though, and this has never been an issue for us."
This year, ASSP has decided to give special focus towards mitigating the impact of a shrinking student body ald lower interest in participation in student government. Because of this, first year business major and soon-to-be vice president of the senate Esther Smith views upcoming constitutional edits as necessary for the continued function of student government. 
"These changes being made to the constitution are necessary. The constitution isn't made for SPU as it is now – it was designed around the school's situation pre-COVID and doesn't reflect what it is in 2023. The old constitution was built for high student engagement, and we're trying to adapt it for a low student level," Smith said. "The role change is very important for students and clubs to look into – many functions have been shuffled around, and if you're part of an organization or group, you should go and check this out. We don't know what's being done unless we have the chance to communicate with students."
As of now, the proposed constitutional edits are still under review but are expected to go through. While the exact details of the new constitution are not yet public, students looking for more information can contact ASSP.
"There is a lot of bureaucratic cleanup going on right now – we've talked with committees over some issues, looked at some of the demographics we've wanted to pull from and solidified some of the executive structures from core to cabinet," Martin said. "An example of this would be when we changed one of the commuter senator positions into an athletic one, since we've realized that there hasn't historically been much athletic representation in senate. People should feel free to shoot us an email or come to the ASSP office if they have any questions."