How SPU students are preparing for the upcoming 2024 presidential election
Conversations about voting start among young adults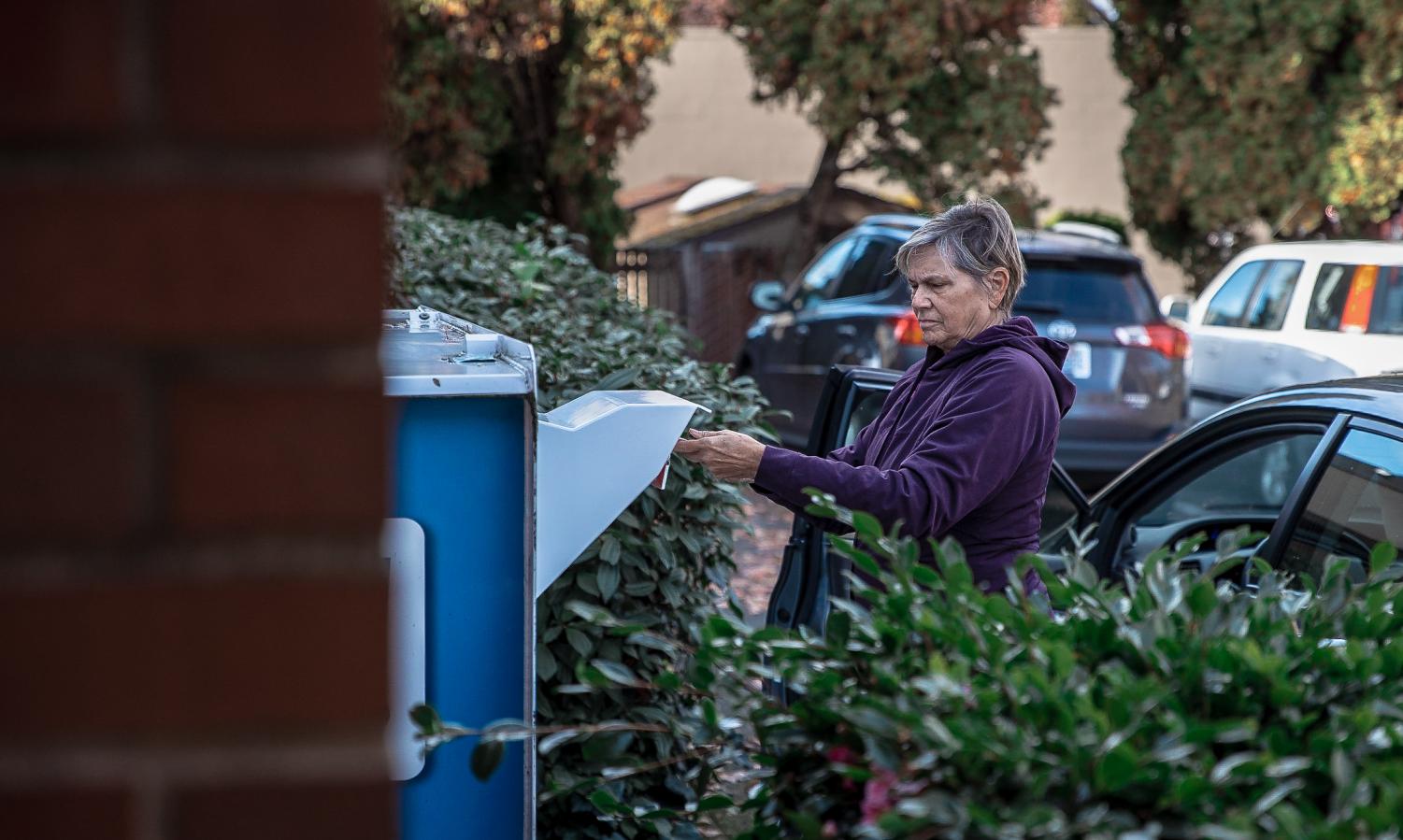 With most high school seniors graduating at the age of 18, it is common for new voters to vote for the first time when they attend college. The most recent presidential election being in 2020, it is almost time for voters and presidential candidates to prepare for the 2024 election. The upcoming election marks an exciting step into adulthood for some Seattle Pacific University students. 
Gail McMillan is a first-year psychology major. McMillan was not old enough to vote in the 2020 election, but now that she is a legal adult, she fully intends on voting in next year's election. Before she can decide who to vote for, it is important to her that she goes the extra mile to get to know the candidates.
"I plan on doing excessive amounts of research. I will research to the point that I don't like the two prominent candidates. I will keep researching until I eventually don't like the top third parties," McMillan said. "This should not be an easy decision, and I don't want to pick a candidate quickly." 
Naomi Smith is a second-year French major who voted in the 2020 election. Smith also makes research a priority when it comes to voting. 
"I do a fair amount of research," Smith said. "However, it's not always on the person; it's usually about who they network with and which groups sponsor their campaigns."
For Smith, voting is a major privilege that those qualified to vote should take advantage of, especially after decades of marginalized groups fighting for the right to vote. 
"Voting is important, and my ancestors fought too hard for me not to use it," Smith said. "Vote because there's a reason generations and communities of marginalized people were massacred in order for them to not have a voice. We are the new old people. It's worse not to vote and acknowledge we have responsibilities to our community."
Getting younger people to vote in the United States is not an easy task. According to census.gov, about 76% of Americans between the ages of 65 and 74 voted in the 2020 election, while only 51.4% of Americans from the ages of 18 to 24 voted. 
While voter turnout among young Americans may not be high, there are efforts in place to try to get more young adults to vote. Notably, organizations like Headcount combine the voter registration process with music. This particular organization is known to partner with musical artists such as Harry Styles, Billie Eilish and Lizzo to promote giveaways and sweepstakes that require participants to register to vote. 
While there are major organizations attempting to get young adults to vote, there is a way to encourage voting registration within your own community, too. 
Lesly Vejar, a first-year nursing major, openly talks about civil issues with her friends in an effort to get them to consider voting. 
"I usually talk to my friends about current issues and try to make them see how important it is that we step in and express our opinions on some matters. Especially now that we are at an age where we can vote and make important decisions like choosing a future president," Vejar said. "It is important to use this right [to] vote. We also need this new generation to vote and add their mark to the country."
As of May 2023, a few people have announced their presidential campaigns. Some of these candidates include President Joe Biden, former President Donald Trump, former governor of South Carolina, Nikki Haley, and Robert F. Kennedy Jr., nephew of former President John F. Kennedy. Election Day falls on Tuesday, Nov. 5, 2024. Those eligible to vote in the United States and living in Washington State may register to vote online through VoteWa.