SPU rowing finishes 4th at GNAC
Falcons await NCAA qualification news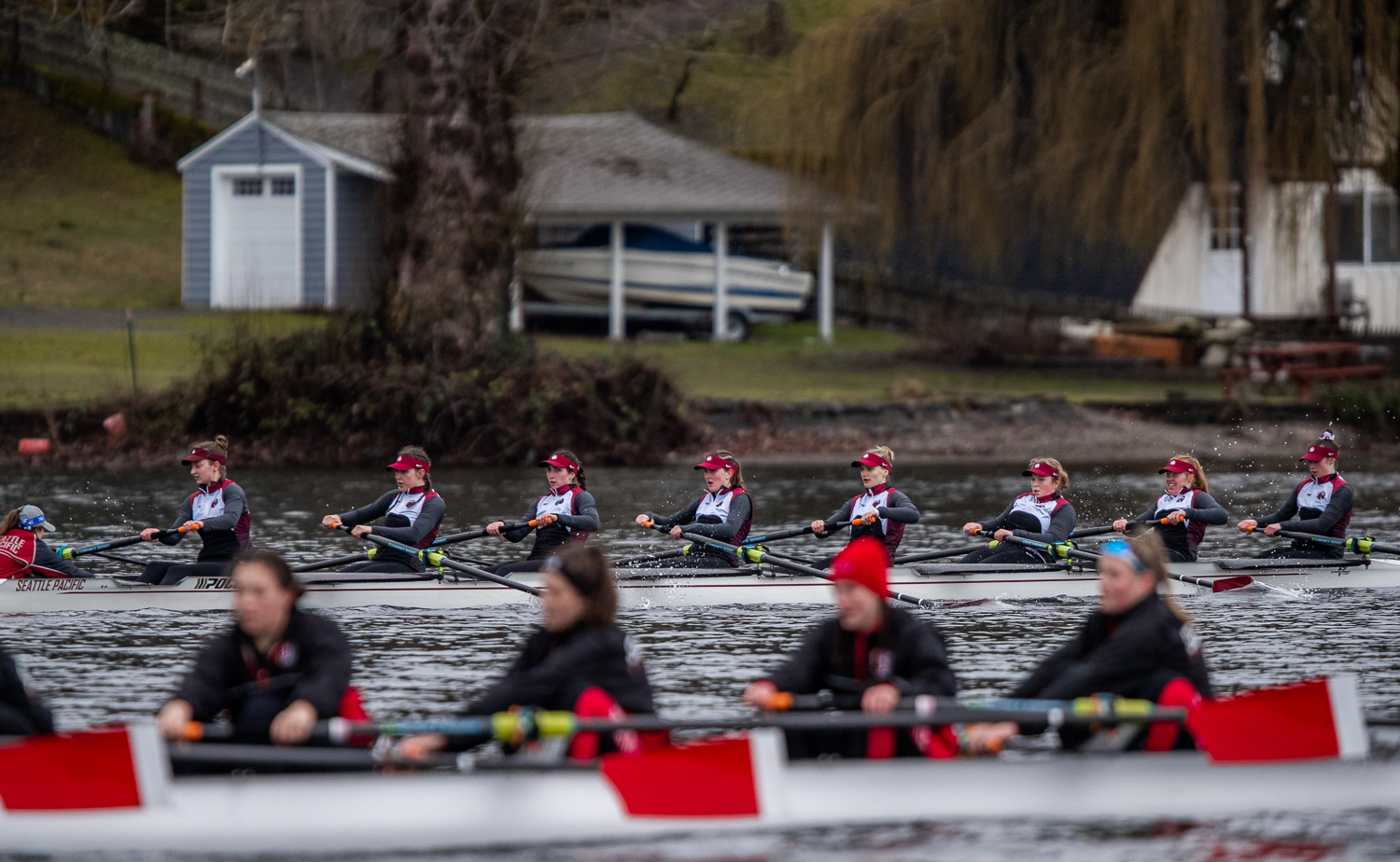 SPU rowing finished 4th in the four-team GNAC women's rowing regatta this weekend. They must now wait until Tuesday, May 16th, to know if they qualified for the NCAA meet in Cherry Hill, New Jersey, from May 26-28.
Here is how each of the three SPU boats scored:
V4 Exhibition Final 1: First Place, time of 8:03.544
V4 Final 1: Fourth Place, time of 7:57.458
V8 Final 1: Third Place, time of 7:05.663
With championship season in full swing, the Falcon Rowing Team is gearing up to compete at its highest level. The team's hard work and dedication throughout the year have put them in a solid position to succeed.
"Our team has worked hard all year for these racing moments, and we have amazing speed everywhere across our region," freshman Ixchel Watson said.
The Falcon Rowing Team is known for their diligent and hardworking approach to their sport. Lexi Roybal, a first-time championship conference attendee, recognizes the importance of team unity amid individual performance pressure.
"Rowing is just as much a mental sport as it is a physical one, and I think a good mentality will prepare us well," she said.
Megan Popielak, a junior stroking the Varsity 4, expressed her optimism for the team's future.
"We are in a really strong position to receive a bid to the NCAA national championship," she said.
Despite the team's high hopes and expectations, they remain grounded in their approach.
Watson acknowledges the unpredictable nature of the sport and encourages her team to "expect the unexpected." Popielak echoed this sentiment, stating that "outcomes can be very unpredictable." However, they remain confident in their abilities and focus on controlling their race.
The Falcon Rowing Team is a close-knit community that supports each other through the highs and lows of their sport. As Watson notes, "our close-knit falcon community finds great team ownership in checking with each other constantly and being there if anyone needs anything."
The Falcons have been one of the top teams in the western region all season. They will be hoping for good news this week that will allow their season to continue for another two weeks.