What makes sports adventurous
SPU students share memorable moments from their time as athletes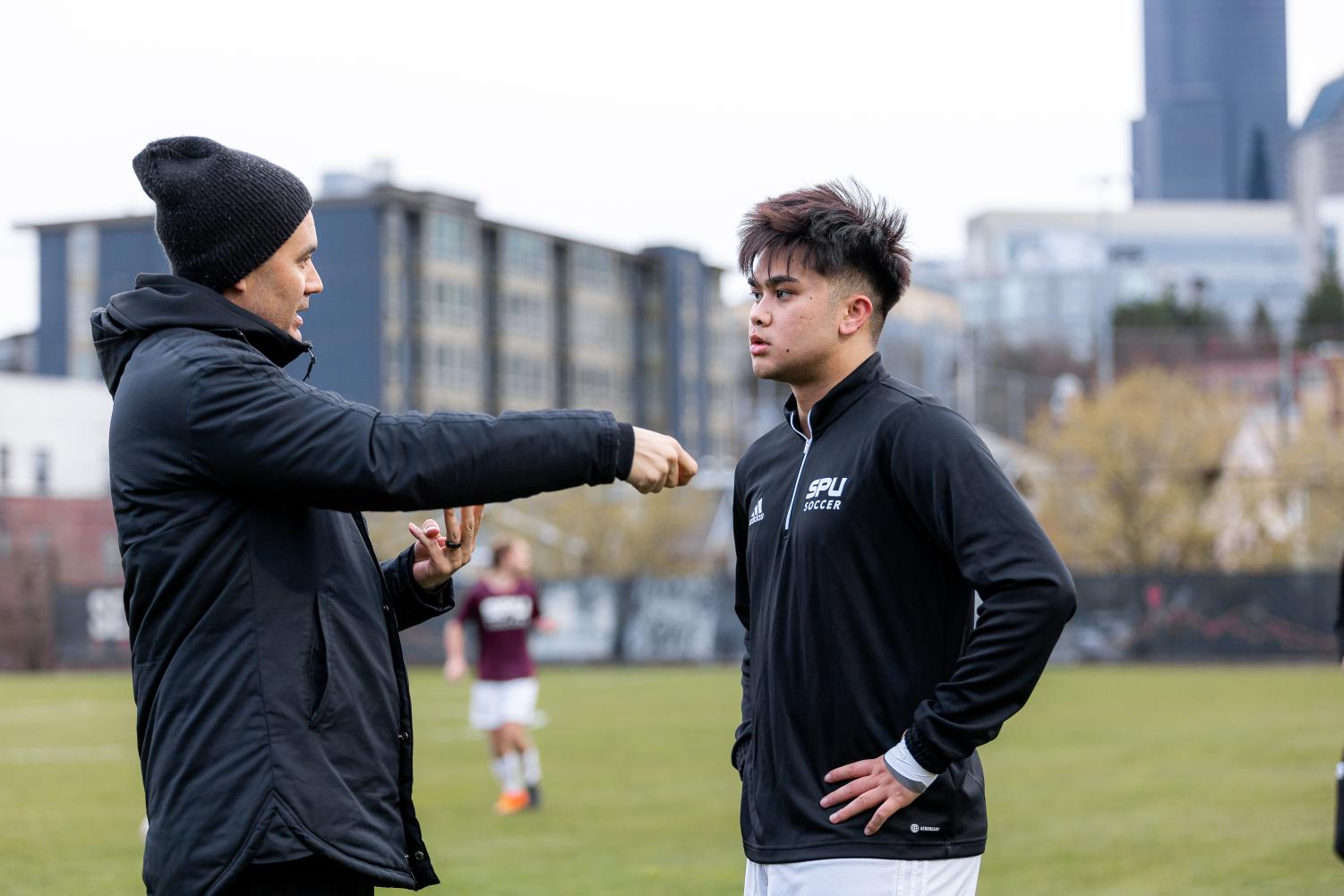 What often makes a sport worthwhile are the adventures and experiences that come with competition. There are those moments during sports that have a lasting impact on athletes.
Sophomore psychology major Catherine Zheng used to travel with a competitive dance group prior to attending Seattle Pacific University. She recalls a time during her first competition when something unexpected happened.
"It was my first competition … and we had [to wear] this top that only buttoned in the back of our necks, and so what happened was one of our teammates wasn't clipped on tight enough, and it fell. The entire top just drooped, and her front part was just showing. Obviously, the judges told us to go backstage and fix it …. We were so confused at first. We didn't realize it until we ran offstage, and we saw that she was just trying to button everything back up. It was a memorable first competition experience," Zheng said.
Zheng considers this experience worth remembering as a reminder to always be prepared and to be available for her teammates.
"It was like 'Oh, so things like this can happen.' … In performances and in competitions … your teammates, even if they're not dancing with you, [are] cheering for you so loudly and so proudly, and I think that's [important]," Zheng said. "It's a story that [our team] remembers, and ever since that day, every single time we go on for competition, we all just give a quick pull-down, like a quick check [with each other] to make sure everything is tight and secure."
Dance also allowed Zheng the opportunity to travel and see places she would not have if it were not for sports. Travel trips in sports lead to emotional and personal memories with teammates. 
"I did a lot of regional competitions, [but] I went to a national competition way over in Texas my sophomore year of high school. It was a lot of fun, I think [especially] because it was the first time someone on our team would be graduating and going on into college. It was a memorable send-off, like the last time [they'd] be doing this dance, but also the last time dancing with and seeing this person. There was a lot of emotion behind it, so a lot of us were trying to dance our best," Zheng said.
Sophomore business finance and management major Johnny Lo, a current member of SPU's soccer team, remembers how his past experiences in soccer shaped him as a person.
"There are things that impacted me positively, but in the moment, they weren't necessarily positive. When I was younger, growing up in club soccer, it was a very toxic culture, and we were [all] trying to step on each other get recruited and stuff like that," Lo said. "I was on the other end of bad treatment, and so I learned to persevere and some transferable mindset skills or life skills that are applicable to life outside of soccer. I feel like I'm able to treat other people pretty well because I know what it's like to be on the other side of it, and I had all those experiences through playing soccer." 
Lo believes these experiences made his time playing soccer more worthwhile and hopes to apply what he learned outside of the sport.
"On the more positive side of things, it teaches you how to work with a team to achieve a common goal, to set aside differences and put the team first … in the workplace, it's so important to learn how to work with people and be a people person. I feel like organized sports are a good way to practice and get experience with those transferable skills to the workplace," Lo said.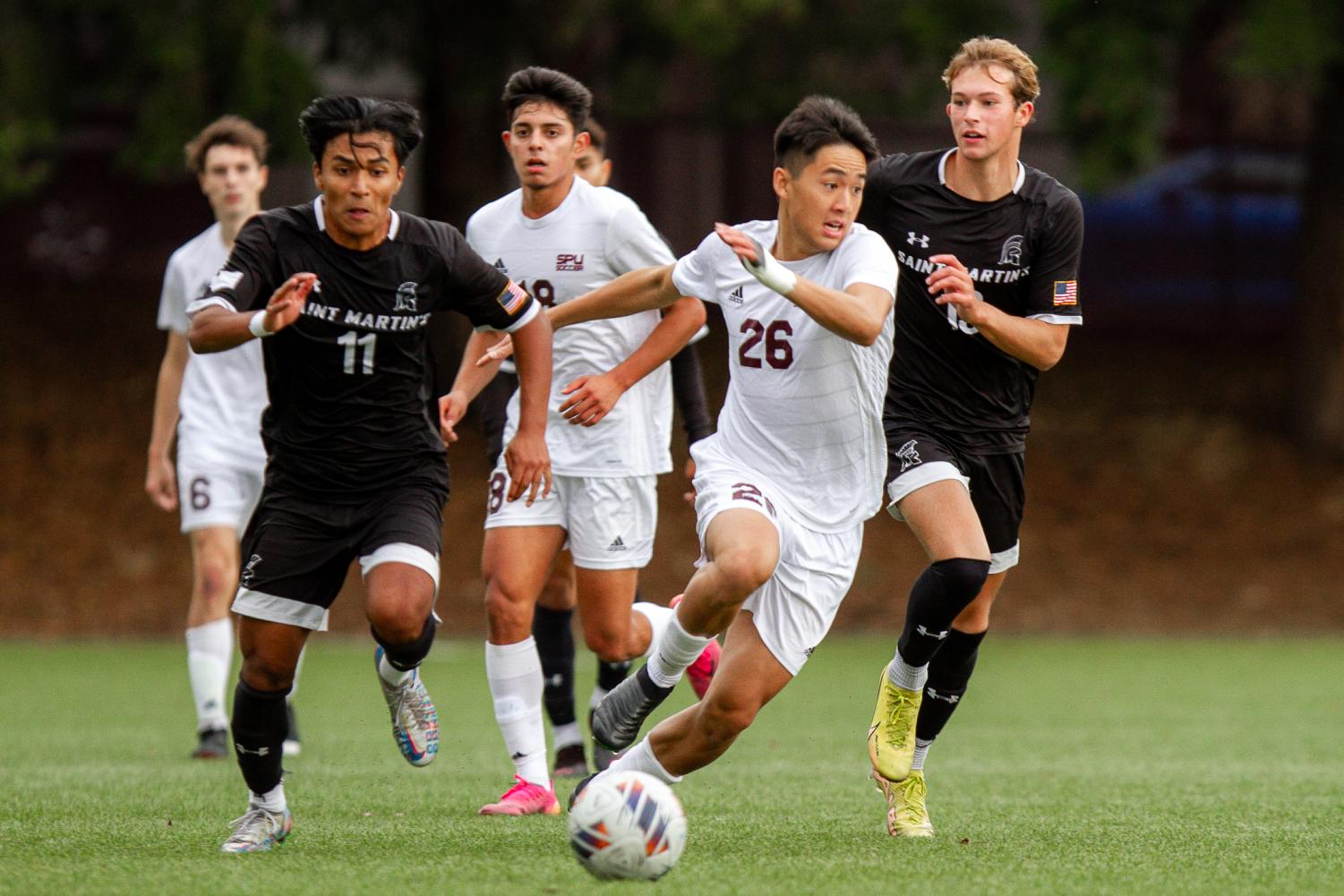 Sophomore business major Andrew Tran reflects on how his experience with SPU's soccer team reinforced his appreciation of being part of a team.
"Being on a soccer team, there's a lot of guys on there. It can be pretty competitive, which leads to us being very individualistic … but I think building friendships within a team and within that competition has been a real eye-opener for me," Tran said. "It's more of a family here. I feel like they're not just my teammates, they're not just my friends, they're not just my classmates, but they're also my brothers. That approach to campus life and life in general really helps a lot with navigating what we're all going through." 
Tran recalls a time after an away game versus Montana State University when the team's brotherhood felt especially important.
"We got a late equalizer against Montana State Billings, and it was a tough game … I just remember feeling accomplished that we got the tie but also feeling a little bit down inside. We got that late equalizer, but [I felt like] we should have won." Tran said. "In the past, I probably would have just stayed down the whole time … [but] as a team, we all went out to eat right after the game, and I think that was really important for us to sit down and have those conversations that didn't have to do with soccer and finding [that] quality time. It lifted all of us up, and that just goes to show how strong a team can be for you when you have them behind your back."
Beyond the team itself, Tran recognizes the connection that sports gives him with people.
"When we fly in through the airport, we get to see what life is like over there. You can just tell it's a very different place from here. I don't want to say it's a culture shock, but it is pretty cool to see how different colleges live and the areas they're living in. When we go to Simon Frasier, we cross the border to Canada, [and] it does feel like a different country … but we're all bonded by the same sport, so I think that's really cool," Tran said.
Joining and participating in a sport is an adventure. People think about "adventure" and think it means going somewhere you have never been before doing something you never would have done. All an adventure needs to be is an experience.  It is an experience you value in the moment as much as after it has passed. The reason you value it is because of what it taught you and because of the people who accompanied you.
"I'm thankful to be here as an SPU student-athlete. I think when you think of student-athletes, you think about the scoreboard or the statistical side of the performance, but you don't really know what it's like to be on a team unless you have that experience. That's something really special that we share amongst each other," Tran said.