Decision day prepares future falcons for new adventures at SPU
Faculty ready to support incoming students
May 1, also known as "National College Decision Day," is meant for high school seniors to formally accept admission to the college of their choice. With new students set to attend Seattle Pacific University this fall, the admissions team is prepared to help incoming students find their way in the first steps of life after high school. 
Xavier Smith is an incoming student with a plan to major in economics and is preparing to graduate high school this spring. Since committing to SPU, Smith has been excited to see what the university holds for him. What he found most appealing about SPU is its Christian foundation and core values.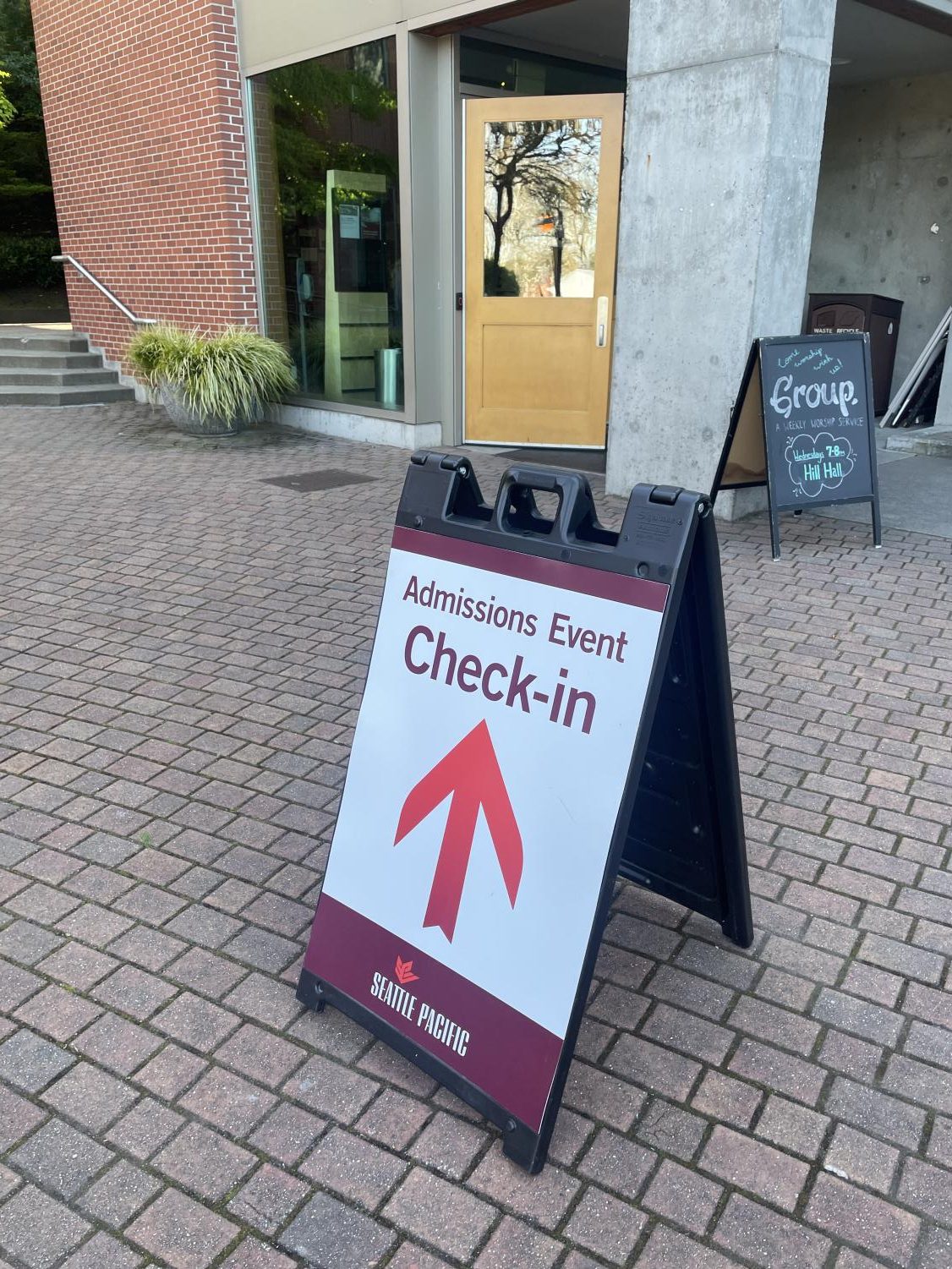 "I'm looking forward to being in an organization that knows its purpose and has committed to its mission. [SPU] is unapologetically Christian.  I'm excited to see how my professors weave faith into my classes and do their best to 'engage the culture and change the world,'" Smith said, referencing the university's vision. "I'm looking forward to getting a fresh start. I want to be part of a community. I want to build some strong relationships at Seattle Pacific and just have a good time. You're supposed to find your best friends in college; I'm gonna put that to the test."
While Smith is getting amped up about a new start at SPU, he acknowledges the challenges that he may face, particularly when it comes to figuring out how to spend the rest of his life now that high school nearly over. 
"I don't have a clear-cut path anymore," Smith said. "For 18 years, my life has been structured, and I was aware of all the challenges that lay ahead. That's no longer the case. I feel empowered, having this opportunity to forge my own path, but my goodness, it's scary."
For many, the feeling of leaving high school behind and starting anew may be a challenging endeavor especially if you are in an unfamiliar place. This is the case for Allan Diaz, an incoming student who plans to be an accounting major. 
"I'm the only one at my school who's going [to SPU]. So, I'm going to learn entirely new people. I'm a little scared about that," Diaz said.
Kat Berg is the assistant director of first year admissions and is one of the on-campus resources that incoming students can turn to. As an SPU alum, Berg understands the feelings some incoming students may be going through and has advice for how they can get to know people.
"What I always tell students that have that nervous energy of 'oh my gosh I'm starting college,' [is] I think a real benefit of SPU is that we're smaller. So it's a matter of you saying 'yes,' instead of you having to seek out all of these different ways to get help," Berg said. "So when your professor says, 'I have open office hours,' go ahead, go to those office hours. When you are struggling to figure out where your people are, sign up for the clubs. When people ask you to join them for dinner [at Gwinn Commons], say yes to those opportunities. It's scary, but everyone's just as scared as you are."
Additionally, Diaz believes there are ways for SPU faculty to help him settle into his life post-high school. Ideally, he would appreciate a strong bond between himself and faculty,
"With my teachers, if I'm having any trouble, problems, or if I seem gloomy or sad – if they notice something about me, they could talk to me or just [grant] a free day."
When it comes to getting to know new students at SPU, Berg is proud of the fact that the admissions team does their best to get to learn about the students who apply. Most of this time, this starts by engaging with each and every application. 
"We do read every application. And you'll learn a lot [from an] application," Berg said. "We get thousands of essays and applications. So in order for me to do my job of keeping in touch with students, we have a reader team of about four people that are very trusted and trained really well on applications."
While the exact number of incoming students for the 2023 fall quarter is unknown at the moment, Berg estimates around 350-450 students. The 2022 fall quarter saw a total enrollment of 3,114, including returning students, transferring students and graduate students, according to spu.edu.
Berg is excited to get to know the new wave of students at SPU and believes they will enjoy their time here. While many students get nervous about the social aspect of university, Berg is suggests they may make friends that will last a lifetime. 
"I've met my best friends here. I moved up [from California] not knowing anyone, and the people that I met on my first day living [on campus] are the people I still hang out with on the weekend," Berg said. "So I think that it can be really great community for people, and that's why I'm still here, and I still have a lot of hope left for SPU."