Dancers compete for the title at Ante Up's Annual All Styles Battle
A large crowd gathered around the stage in the middle of Upper Gwinn Commons. Rays of purple, blue, red, green and yellow lights flashed around the room, creating an energizing atmosphere while music pounded through the speaker systems.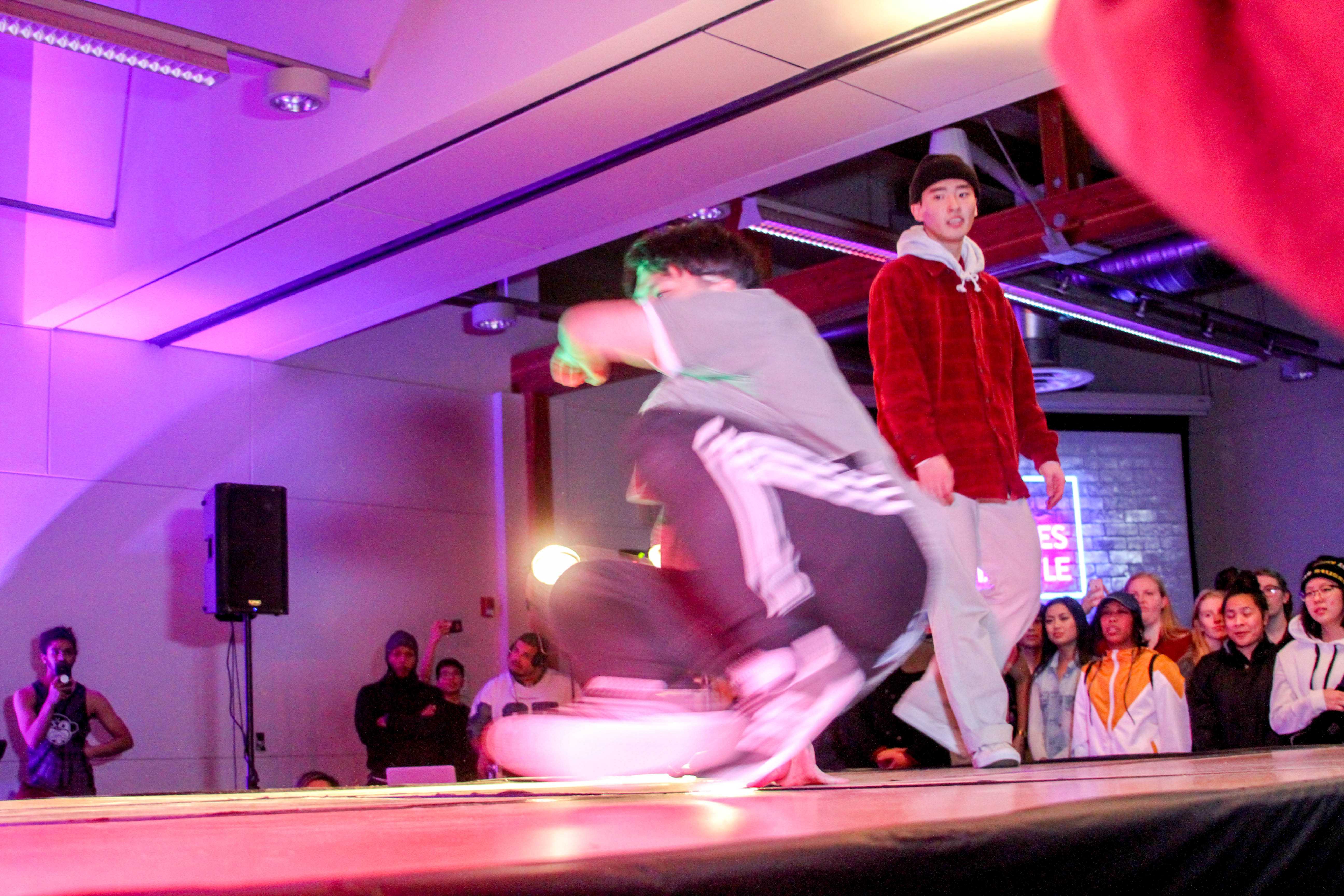 The SPU community gathered together to watch the school's dance club, Ante Up, put on their Fourth Annual All Styles Battle on Friday, Feb. 16.
The event itself officially kicked off at 8 in the evening, but lasted until almost midnight.
Groups from Seattle and throughout the Northwest competed for the chance to win the battle. There were 22 groups, each comprised of two people to make up a dance pair.
Each dance team went through a series of rounds. In the first round each individual danced for 45 seconds to a song of the DJ's choosing. Then, the judges chose 16 teams to move on to the second round, which gave each member 30 seconds to dance.
Following were the elimination rounds: 16 group turned into 8, 8 turned into four and four groups turned into two. Tensions rose with each round, and the crowd showed all the more energy for their favorite teams.
In the final battle, the top two teams were ArmyOf2 and Raw Fishy.
Both teams danced their hearts out as the crowd went wild for their favorites. The audience loved both teams, but ArmyOf2 came out on top.
Throughout the night, dancers could be seen on the sides of the rooms, talking with each other, practicing their moves and scouting out their competition. Despite the fact that it was a battle, it was evident that they were enjoying their time together.
Jonathan Villegas, a member of The Westlake Affiliates, said, "This atmosphere is different. There are a lot of atmospheres where it's really intimidating and scary, but in this environment a lot people are really friendly."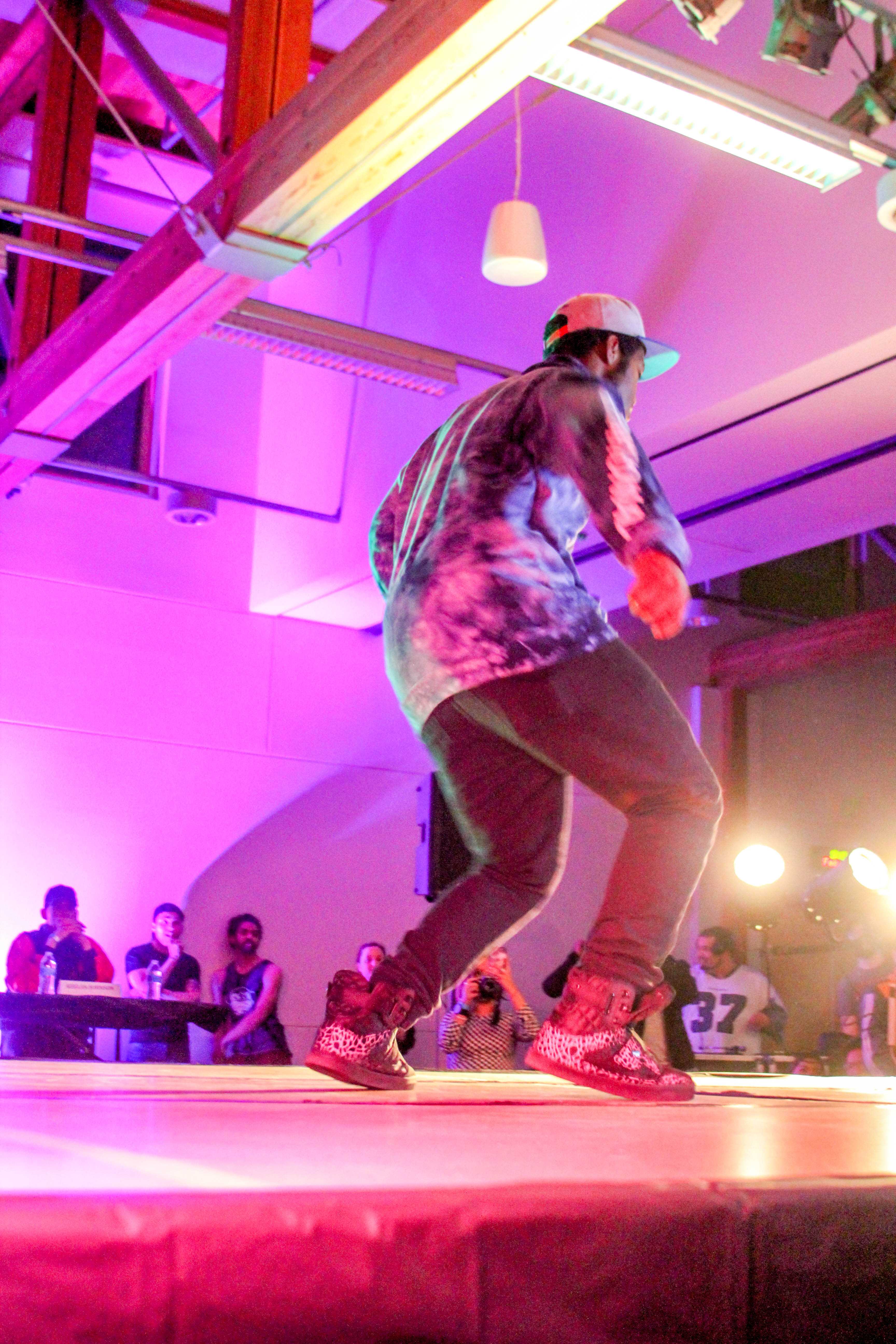 A member of The Browniez, Jane Brazeau, agreed, "The environment is very endearing. I was very scared because it was my first battle, but once I stepped in, I knew it was a safe place to really just show what we got."
"When you think you see something good just be like 'Yeah! I see you!' and point your finger," said Lydia Tam from the group Twisty Wrist and Flappy Arms.
Tam encourages people to respond to the dancers saying, "If you see something good, say something, because we don't know if we're doing something good, we just hope we are."
Despite the competition, all groups can agree upon the fact that they are passionate about dance.
"Originally I started dancing because I wanted to get a back handspring, but then I took it professionally. I know it's so cheesy and everybody says it makes them feel good, but honestly, dance is my life," Tayler Reefe, a member of The Outcasts, said.
Patrick Kim of Kim Parksibble said, "I just love music, and I want to express it through body motion. I want everybody around me to enjoy it too. Music is supposed to be fun for everybody, not just for myself as a dancer, but the people around, the spectators, to also enjoy and have fun."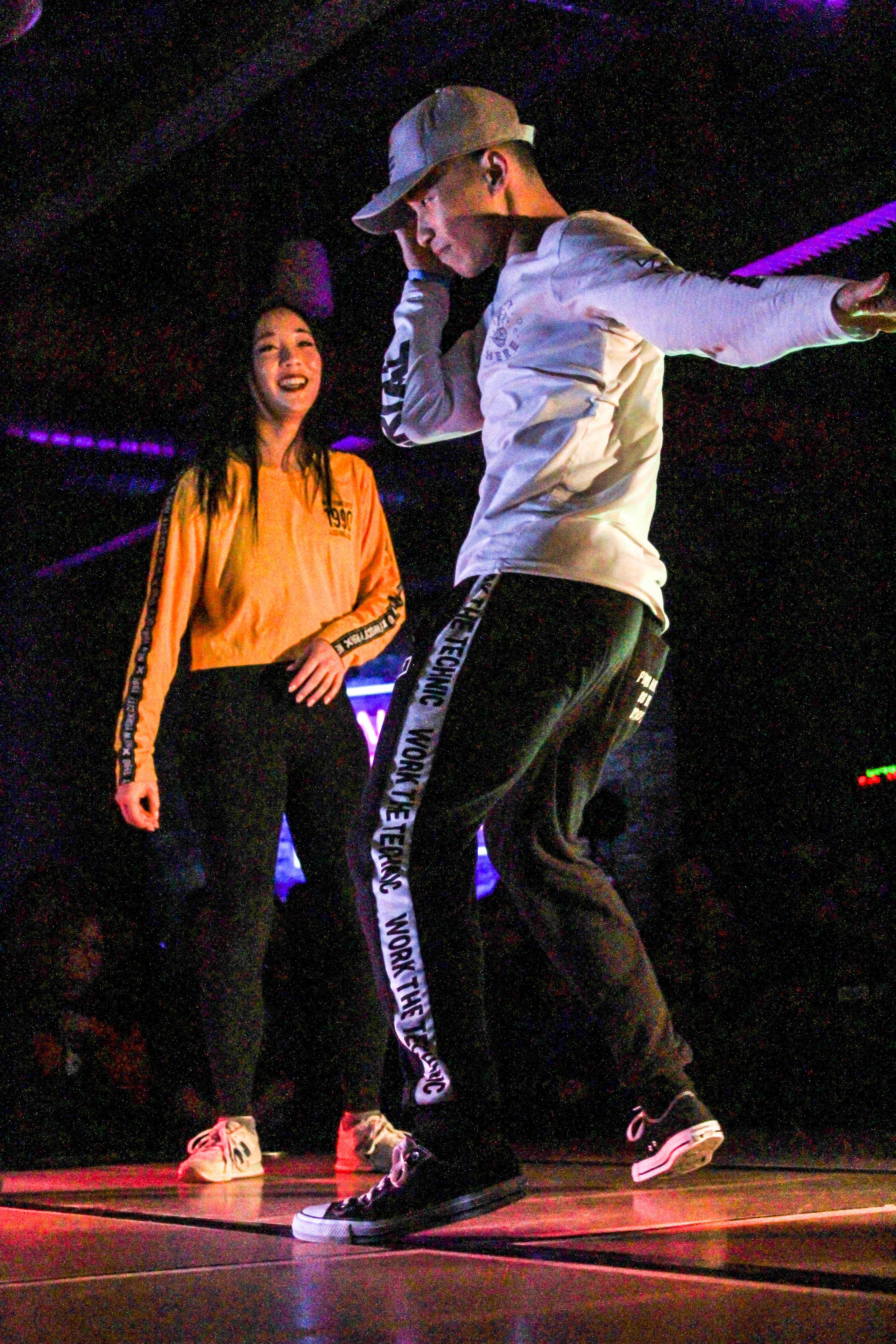 Brazeau started dancing in a studio at a young age and later began to compete.
"As I got older, I realized I had such a big passion for hip hop, and wanted to move more into the older, urban Seattle scene."
Having a love for dance was definitely a main motivator for dancers to compete in the battle. However, many team members came to battle for other reasons as well.
"About four years ago I was already affiliated with the Ante Up dance club; I used to be a guest DJ here. I always support this event and support SPU and wanted to support it once more," Kim said.
Tam decided to join the battle to work on her skills. "I just really want to improve my dancing and I heard that battling is good for me. When I heard about this battle, I decided to come."
Dancers were able to showcase their own unique styles at the battle. It did not matter where they came from or what style they had as long as they were able to bring it onstage.
"I do waacking. Basically it's a kind of arm movement of dance. The reason why I started it was because I knew a partner dance called hussle and someone told me that if I learned this waacking style, it would be a really good addition to my dancing," Tam said.
Reefe also explained his dance saying, "My style of dance is hip-hop and contemporary. I do it because it's my own unique style because it's a fusion of two types of dance."
A hit style of dance at the competition was hip-hop. Villegas said, "I'm mainly a hip-hop dancer. I chose that style because it's more modern, and I really like how the audience members like that style and it's in right now".
The night proved to be very competitive for the dancers, but ultimately, ArmyOf2 took home the trophy. Even though 21 other teams left empty-handed, they still were thankful for the opportunity to show off their skills.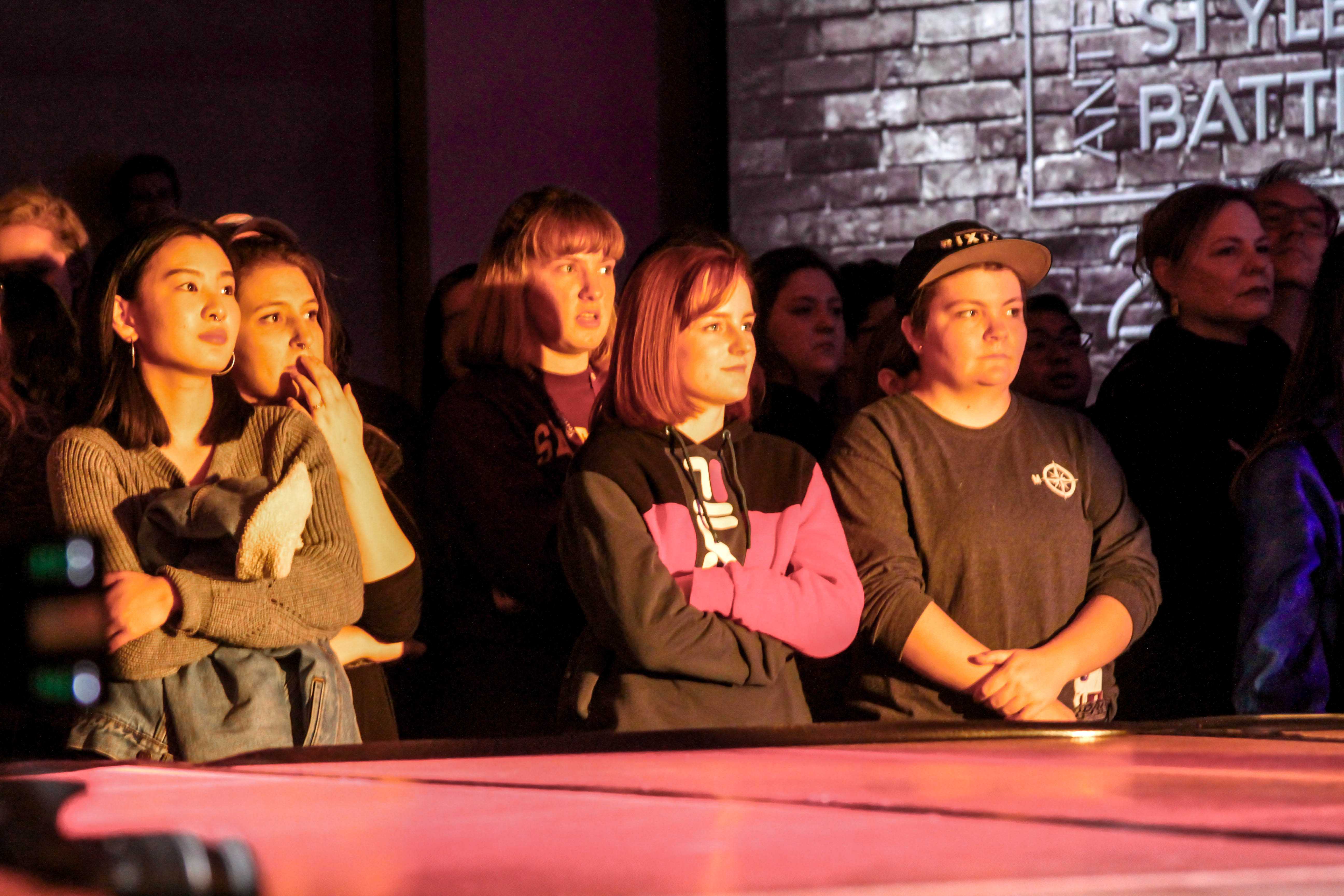 Kim finished off the night saying, "I'm very thankful for what you guys do here. You guys gave us music, a stage and a huge building for us to dance and gather and express ourselves and share our talent and our love.
"I think you guys are doing a great job, and I hope you keep supporting the dance community as we keep supporting you."