Investing in the future
Student Investment Fund helps students get early start on investing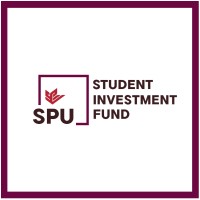 As college students, many of us dream of the day when we are not so cash strapped. Thinking about generating future wealth may seem like a far-off issue for after graduation, but now is a great time to start learning and thinking about investing. 
 My Tuesday nights are spent in the McKenna Hall conference room, discussing the economy and investments with my peers. Why? We are all members of SPU's Student Investment Fund. As members of this club, we manage a portion of SPU's endowment in investments such as stocks and bonds. 
Our meetings include everything from analyzing current market trends, discussing the state of the economy, researching investment opportunities for our portfolio and even discussing why having kids is so expensive. 
 Through being a member of this club, I have developed the analytical and financial skills necessary to build and manage a portfolio of assets. In addition, I have expanded on the learning in my business and economics classes by gaining hands-on investing experience. Perhaps the best part of this club is that the investment money comes from the university's endowment instead of from my own pocket. 
 In addition, I have learned about the many different investment vehicles out there besides the traditional stocks and bonds. This club allows members to pitch stocks or investments that interest them to the whole group. 
For example, we have been discussing whether to invest in gold and real estate trusts. We also stay up to date on current news and technology. Recently, we have been discussing the situation that led to the failure of the Silicon Valley Bank and are working on building financial models using artificial intelligence. 
 The Student Investment Fund is also focused on the professional development of each of its members. Besides talking about investments, guest speakers are brought in to talk about various financial topics. In addition, some club meetings are dedicated to building resumes and LinkedIn workshops. Members are also allowed to present on various financial topics that interest them.
 One of the most important lessons I have learned about investing is the value in starting young. As college students, it can feel overwhelming to think about starting retirement accounts and investing money. However, the earlier you start saving and investing, the more money you can make down the road. 
 Another related lesson is that money loses value if it is just sitting in your bank account or wallet. If you have extra cash sitting around, consider investing it. If you are not sure where to start, come to the Student Investment Fund.
 If you are looking to increase your knowledge of investing or have nothing better to do on a Tuesday night, come check out Student Investment Fund. You do not have to be a business or economics major or have any prior investing experience, just show up and you will learn everything you need to know. Managing money and generating wealth are often scary topics, especially for broke college students, but taking the time to learn these skills now will pay off in the future.