SPU senate election results
ASSP vice president election results in runoffs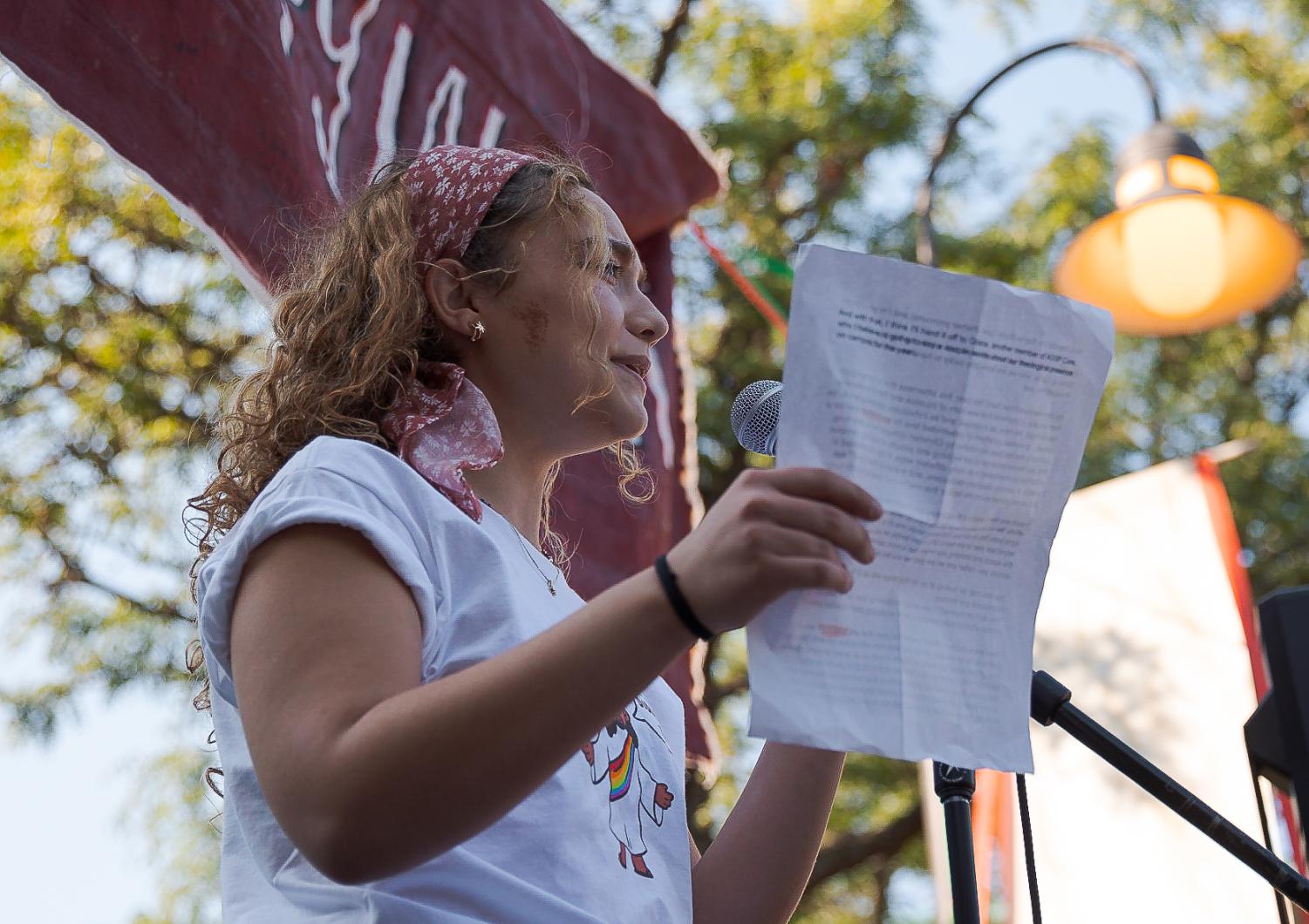 The recent election for the vice president position of the Associated Students of Seattle Pacific between Esther Smith and Olivia Brooks resulted in a tie. This nearly unprecedented outcome necessitated a runoff in which the two candidates once again took to the campaign trail, resulting in Smith's victory. Tied elections are an uncommon and unlikely occurrence and created an unexpected situation for the university. 
A second election was also held on the day that current senate vice president Rayna Martin ran unopposed for the position of ASSP president. Martin, a third year politics, philosophy and economics major, campaigned on the reformation of the ASSP structure and easier access to public transportation for the student body via a shuttle system that would transport students to and from the nearest light rail station.
A race as close as the vice presidential one is likely to be a cause for tension and introspection among the candidates, and few know that better than election winner and first year business major Esther Smith, who found her campaign acting as an impromptu learning opportunity and an insight into the importance of student involvement.
"It was enlightening to run for office. I got to see firsthand the lack of student involvement, but I also got a perspective on the need for it. I had students coming up to me and asking questions about what I'm going to do," Smith said. "When I saw the tied election, I found it pretty funny – I didn't realize that I could've voted for myself until after the election, and when I realized that, I was ready for the runoff."
Election runoffs were held on March 9, where nearly 200 students voted for their preferred candidate, a marked increase from last year's election. Nearly 10% of the student population voted, and to third year honors English and film major Evan Teigland, this was one of the most important aspects of the election.
"I think that the tie was interesting, I mean, what are the odds? We had 185 votes, which might not seem like a lot, but with the size of the school and declining interest in student governance, that's a lot," Teigland said. "I'm looking forward to seeing what Esther and Rayna are going to do together!"
Close elections are often closely observed by those in office, and third year honors mechanical engineering and physics major and current ASSP president Carrie Cox was no exception. For her, the election was a fascinating event that is sure to have a significant impact on the school going forwards.
"This is super exciting. We saw almost double voter turnout compared to last year, and we have two wonderful VP candidates," Cox said. "This runoff is very exciting, and it's the first time that we've had one in fifteen years."
With the elections over, ASSP hopes to orient its views away from the election and onto its other duties regarding the students, senate and staff. Though the newly-elected officials will not assume their roles until later, both are active participants in the senate and play an active role in passing new legislation, communicating with staff and students and maintaining the function of the school.
"As vice president, I hope to raise student engagement. I want all senate seats filled by the second quarter next year and have many ideas in store to accomplish this," Smith said. "I'd like to encourage the student body to join the government and apply to Senate and remind them that if they have any issues, they should come and talk to me."