Addiction, personal growth and the Florence Pugh frown
"A Good Person" examines ups, downs of allowing yourself to move on from trauma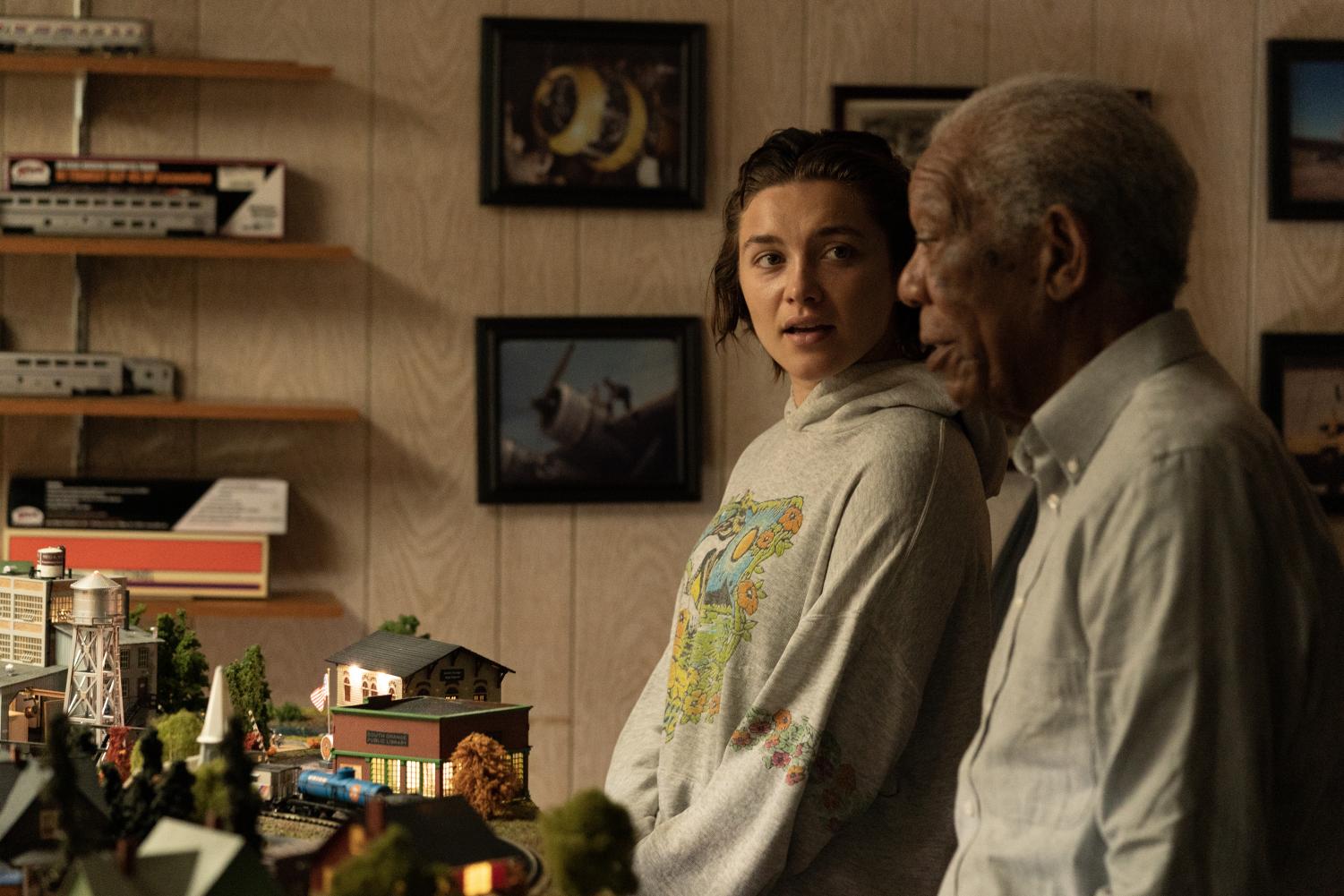 Navigating a world suddenly struck with more grief than one could have ever prepared for, writer and director Zach Braff channeled these difficult emotions into art and spent his time in the pandemic lockdown making his newest feature film, "A Good Person." Having experienced the loss of many loved ones, Braff sought to write a story about the non-linear path to healing and learning how to stand on your own again after experiencing trauma. 
Starring Florence Pugh, Morgan Freeman, Molly Shannon and the newer talents of Chinaza Uche and Celeste O'Connor, the film was released in theaters on March 24. The movie centers around Florence Pugh's character, Allison, as she navigates life after her involvement in a fatal car crash and becomes unexpectedly intertwined in the lives of those who were impacted by the incident. 
Pugh was heavily involved in developing her character that Braff specifically wrote for her. While the leading ladies in some of Braff's previous work, most notably "Garden State," have fallen victim to the "manic pixie dream girl" trope, Florence Pugh brought to life such a complexly flawed yet admirable character.
"I was very conscious that I was writing for Florence, it's very bespoke for her. I don't know that it was like specifically, 'what would a female say here,' it's like, 'what would this character that I'm building around this costume, if you will, that I'm going to put on someone I know very well, Florence Pugh.' I was writing for that," Braff said. "It isn't a conscious thing of saying 'Oh a man would never say this,' I think it's just my own experience of the women that are very important in my life." 
Braff knows that the character of Allison is morally ambiguous at times and finds this aspect to be one of the most interesting to watch.
"This character is constantly making the wrong decisions. In fact, in that dive bar scene, you really get a sense of how condescending and almost classist she is," Braff said. "I love a protagonist that you're rooting for, but you also see all of their flaws." 
The performances Zach Braff got out of the actors in this film, though he insists that with talent like "Florence and Morgan you just like, stay out of the way," is a tribute to his often publicly overlooked directorial skill. The true heart of the film, though, lies in the connection shared on screen by the ensemble. 
While often audience members watch wildly uncomfortable confrontations play out between various pairs, the topics are presented so delicately that there is a comforting warmth found in seeing the unpredictability of personal growth and how it can blossom with the guidance of other imperfect people.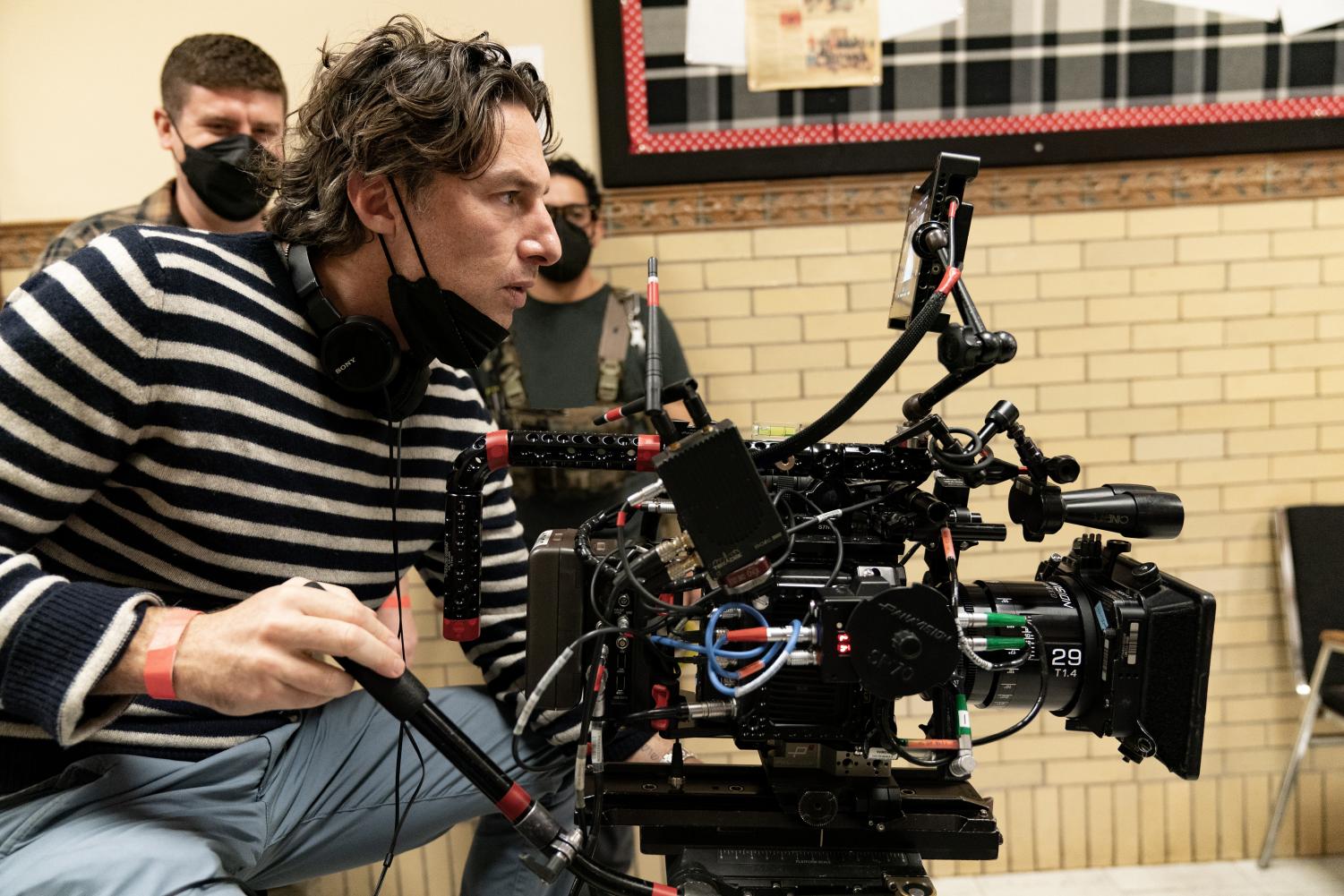 Because the story focuses on such vulnerable topics, Braff chose to set it in his hometown. 
 "It is a safety net, in a sense. If I was going to write about something so intense and heavy, I felt like I could be the most authentic version of myself if I set it in a place I really knew well," Braff said. "I'm not gonna get the Jersey dive bar wrong, I'm not gonna get what a rundown house looks like wrong, I'm not gonna get wrong an adult, who for some reason, is riding a kid's BMX down the street. No one could say I didn't get the authenticity of suburban Jersey right." 
Another big standout in the film is the soundtrack. Zach Braff is known for his musically inclined work, having even won a Grammy for the soundtrack of "Garden State" in 2005. Soundtracks can often make or break a movie, and to no surprise, Braff did it beautifully. 
Featuring two original songs written and performed by Florence Pugh, the film's music works to pull you further into the story with songs that play so well off of the outside seasons as well as the more personal seasons of change each character is experiencing. 
In the process of curating a soundtrack, Braff attests that he is always looking for the right sound. 
"My whole life, even when I'm not writing something, I'll hear a song, and I'll say, 'I don't know where this goes, but that's just an awesome cinematic song.'" 
Braff, which he assured was meant in the least cliche way possible, has found that the process of building a soundtrack is not a one-and-done experience. It is built upon trial and error. 
"You just don't know until you try a song, you can try so many songs that you think are going to be great and they just don't work," Braff said. "The alchemy isn't there. You can't predict. Just something magical happens with the right song and the right imagery, and it works." 
The musical score Braff has curated for "A Good Person" contributes to the overall quality of the movie and strengthens its impact. As a whole, the movie tells a well-rounded story that will unite audiences who have all collectively shared in the cautious attitudes that have plagued the last several years and remind them of the hope the world has to offer. If people are looking for a reflective, strangely feel-good film, "A Good Person" will hit the mark. 
"A Good Person" serves to remind audiences that it is okay to admit the messy sides of their life and embrace the opportunity for growth that they present. Zach Braff also reminds us that the act of a person finding themselves again is not a solo one, opening up to the help of others is often crucial. Healing has never been easy, but it also has never been impossible.