Accreditation approaches
Here's what to expect as SPU's accreditation status is revisited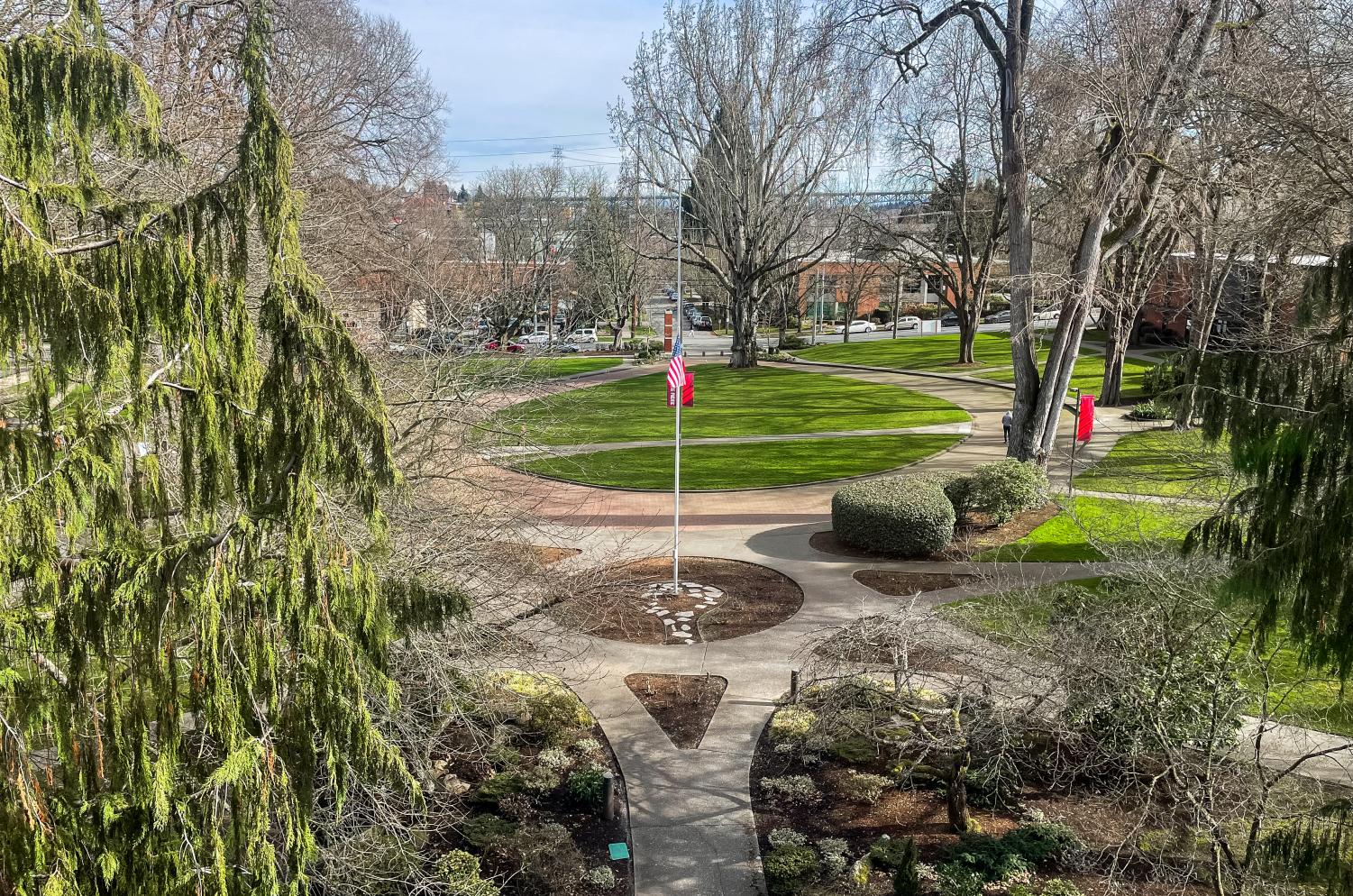 Seattle Pacific University is approaching the seven year mark of accreditation, meaning a campus visit by a representative team, scheduled for May 3-5, is drawing near. The visit's findings, combined with consideration of reports, documents, and complaints, will determine whether SPU's status as an accredited university will be reaffirmed. 
Accreditation is the process of evaluating universities for educational, financial, and structural quality. Northwestern colleges are all accredited by the Northwestern Commission on Colleges and Universities in partnership with the Federal Department of Education and state regulatory authorities.
Sonny Ramaswamy is the president of NWCCU and focuses the process of accreditation on student success and closing equity gaps, which entails ensuring services and modes of education are efficient and available to every student. 
"We want to make sure that the students are getting the education that they're supposed to get, that the institution is enabling the students to achieve their educational goals," he said. "We are vested with authority by the federal government to hold the institution accountable."
For SPU, the next step of the seven year cycle is a campus visit by a team of representatives. This team consists of a diverse spread of individuals, each with different backgrounds and expertises.
"These are peers, professors, provosts, deans, presidents, people involved in student services, and so on," Ramaswamy said. "One team member might focus on student learning, another on finances, another on infrastructure."
The campus visit, lasting three to four days, will include conversations with various university leaders, engagements on campus, and forums for the community.
"I hope students are going to show up in large numbers to engage with the team to share issues and ask questions," Ramaswamy said. "The team will meet with various groups on campus and be taken around to various facilities."
At least six weeks prior to this visit, the university is required to submit a self study, which is an internal document outlining the university's structures and situations. The representative team is given the self study and other documentation to go over, in effect making the campus visit a follow up rather than key event in the process.
"They really dig deep into the institution–the budget, the audited financial statements, the infrastructure, the laboratories, the classrooms, the experiential educational opportunities for students," Ramaswamy said. "Anything and everything that is part of the university, they're going to be looking at."
The documentation provided to the team includes all recent complaints filed. In September of 2022, the SPU faculty council submitted a complaint to NWCCU outlining concerns about a lack of appropriate structure and power balance between faculty and the Board of Trustees. Leland Saunders, a professor of philosophy at SPU, is additionally this academic year's faculty chair.
"[The complaint] was to express to the accreditors that faculty felt very cut out of processes and that our shared governance systems were not working in the appropriate fashion," Saunders said.
The recent decision of SPU's Board concerning their hiring policy and other actions taken on behalf of the university are the catalysts for this complaint.
"We think there is a good reason to look very carefully at how the events of last year played out in terms of shared governance, institutional integrity, and the other standards mentioned here," Saunders said.
The NWCCU evaluates schools based on two overarching standards: Standard 1 focuses on student success and institutional mission and effectiveness, while Standard 2 focuses on governance, resources, and capacity. Faculty concern about shared governance falls under Standard 2 as a key aspect of accreditation.
"The University is a large, complex entity and a faith based institution. We honor that mission," Ramaswamy said. "The team is made fully aware of all the issues happening on campus."
After this research and the campus visit are concluded, the team will put together their findings and after SPU leadership verifies its factual correctness, transfer it to the NWCCU office in Redmond, Washington. Here, the authority will reside in the NWCCU Board of Commissioners.
"I will assign Seattle Pacific University's report to two commissioners to read it and, in the month of June, we have our commission meeting," Ramaswamy said. "Your university will be given one hour for appearance."
After questions and answers by members of the Board of Commissioners and SPU leadership are exhausted, the commissioners engage in discussion and take a private vote on whether to reaffirm accreditation. The result, which could fall between reaffirmation to denial of accreditation status, will be sent in a Letter of Action to Seattle Pacific University after the school year ends.
"There could be findings of issues that the institution needs to respond to in the next year, there may be a follow up report, maybe a follow up visit required," Ramaswamy said. "Sometimes, under rare situations, there could be a warning or the institution could be placed on probation."
To sum up: the representative group will visit campus in early May with research concerning SPU's history, structure, and mission under their belt, return all findings to NWCCU, where the Board of Commissioners will hear from SPU and vote on what action to take.
"I think the best outcome is that they give us a list of recommendations that we can work through and work from, that would get us better aligned with best practices in terms of institutional integrity and shared governance," Saunders said. "We gave them some ideas at the end, but ultimately, it's going to be up to them."