Even with limitations, SPU's counseling services aim to help students
Students share experiences with Student Counseling, Health and Wellness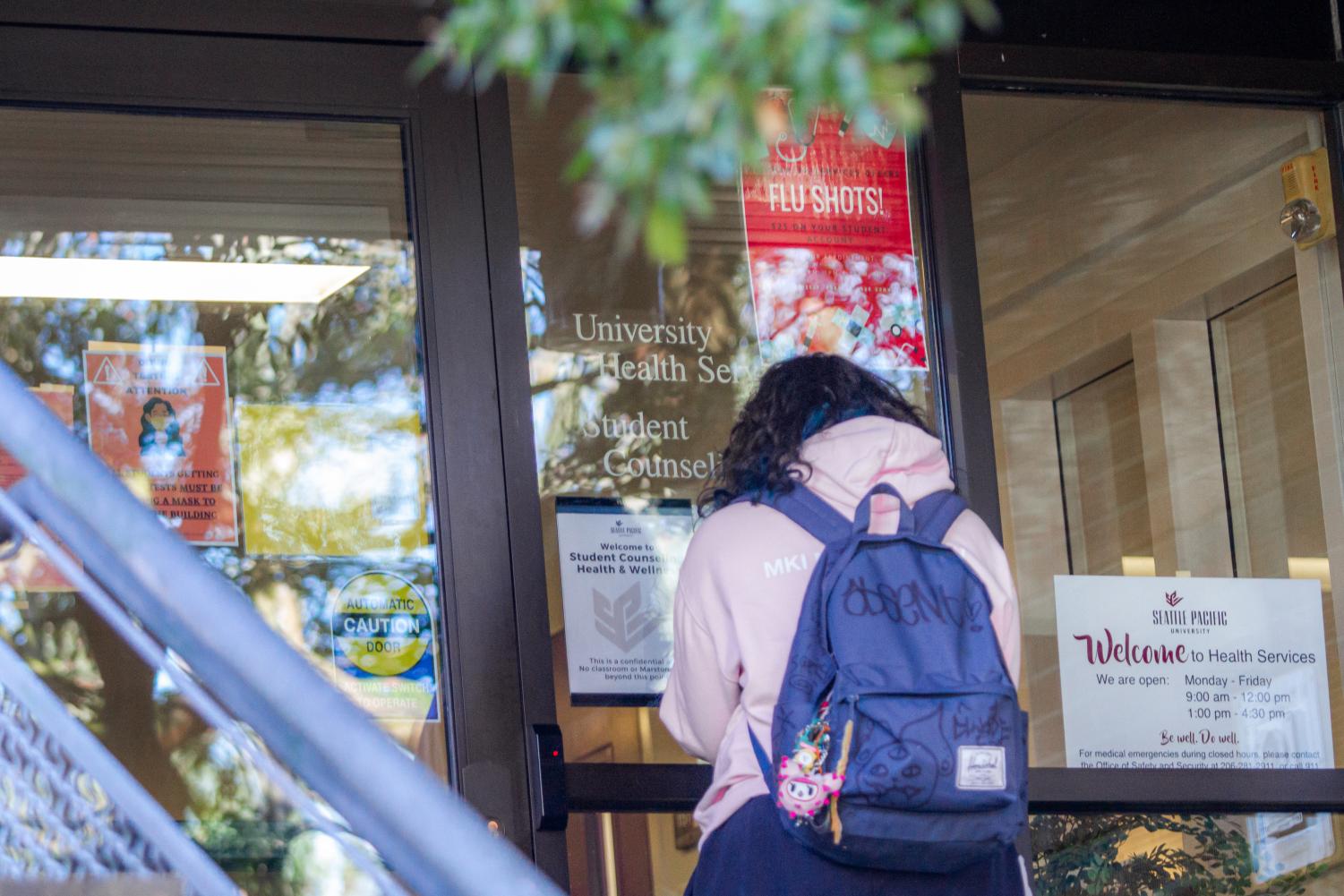 For college students, life can be filled with many stressors. Because of this, it is common for students to want to seek additional help for their mental wellbeing. But despite student counseling being offered at Seattle Pacific University, some students choose not to pursue those services for certain reasons.
Emily Ortega is a first year apparel merchandising student at SPU. During fall quarter, Ortega decided to schedule a meeting with Student Counseling, Health and Wellness. Initially, Ortega felt unsure about meeting with a counselor on campus. 
"When you do something that you've never done before, you're kind of always a little nervous, because you don't know how it's gonna go," Ortega said. "I didn't really know how it was gonna go, you know, talking about vulnerable topics. It could have been a good or bad thing." 
After Ortega had completed her consultation, she decided to go in for an additional meeting with her counselor. Her meetings went better than expected. 
"In a way I did feel supported. So, it was a better outcome than I thought it would be," Ortega said. "I thought it was just gonna be like, you know, how everyone just has a few basic common words like, 'oh you can get through this,' this and that, and 'you'll get better.' But it was helpful; [it] turned out better than I thought."
But although Ortega had positive experiences during her meetings at SCHW, she decided to stop seeing on-campus mental health resources. Her decision stems from limitations with the counseling center. 
Ortega believes that while SCHW is helpful, she wishes there were fewer limitations on meeting with counselors, especially when it comes to the amount of visits students typically get. 
"I think if the counselors had more time, and if they were able to do more, I think they could [improve]," Ortega said. "I think they're fine, I just think if certain things change, then I think [I] would have a better experience." 
SCHW usually offers six visits with students per year. Sharon Barr-Jeffrey is the director of SCHW and understands that some students may be looking for long-term counseling. However, SCHW specializes in short term. This is done out of necessity. 
"In the last 10 years, our usual amount of requests from students is 25% of the SP student body coming in, [for] one year," Barr-Jeffrey said. "So that's one out of four students who come here asking for services every single year; we could not have enough counselors to offer 25% of the student body unlimited visits."
Winter quarter is an especially difficult time for both students and for the team at SCHW. 
"Winter quarter typically is our kind of high watermark. We're just a full house at that point," Barr-Jeffrey said. 
However, students are always encouraged to contact SCHW and to reach out for mental health support. Even if SCHW cannot provide students with the specific resources they need, they can help students find other options in their community. 
Abigail Livengood is a sophomore majoring in sociology. Like Ortega, she experienced feelings of nervousness prior to her initial meeting with a counselor on campus. 
"I didn't necessarily think I would get what I wanted out of it. But after, it was a completely different experience," Livengood said. "I was worried about a lot of things, but I haven't had any problems."
Barr-Jeffrey emphasizes that the purpose of the initial consultation between a student and counselor is to get an understanding of the student's needs. 
"If we're thinking about the students' needs, would six visits accomplish that? Or would we say, 'Let's not do that, that's just the tip of the iceberg. Let's help them find someone where they know they could have more [support],'" Barr-Jeffrey said.
Students often feel nervous about meeting with a counselor. For some people, SCHW is their first time meeting with a counselor at all. Moving forward, Barr-Jeffrey would like to find ways to help incoming students understand that SCHW is meant to be a welcoming place.
"This is a really warm, caring, safe place where the staff is excited and eager to meet you," she said. "I think because we're at a faith-based university, students might have a misconception that it is pastoral counseling of some kind. But we are all licensed professionals in the state of Washington, and we are here as professional counselors to serve all students."