Building community to uplift Black students
SPU club gives Black students place to gather, embrace culture, discuss campus issues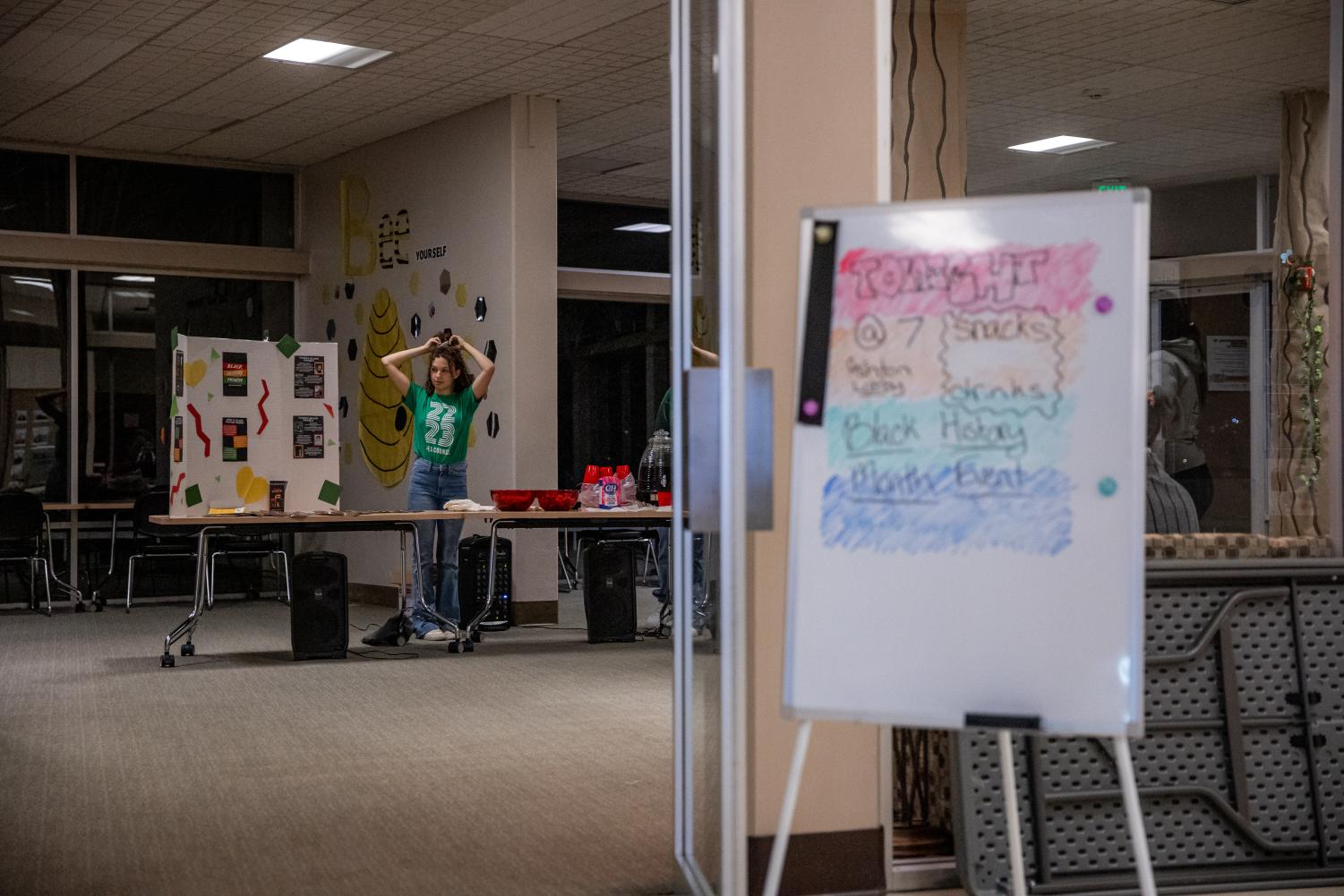 The Black Student Union is the main gathering body for Black students at Seattle Pacific University. In this club, which meets on Wednesday every other week, the Black students of the university gather to find community, enjoy free refreshments and find shelter in a community where they can talk about the social issues that they face on university grounds.
Though not the largest club on campus, BSU is eager to welcome new members and spread its message out across the university, a cause that is especially relevant during Black History Month.
To second year business administration major and BSU president Nathalie Tantrum, the club serves as a way to guarantee that Black students on campus have an outlet to discuss issues unique to them and an opportunity to change the school for the better.
"For me, it's about creating a community where Black students have a voice and allow everyone to coexist a little bit easier. BSU also gives us a place to talk about things that a lot of us notice but can't usually talk about – where we can talk about bad stuff and say that it isn't okay," Tantrum said. "A lot of students try to act as if race isn't that big of a deal, but society will treat you differently based off of it. You can either allow people to keep treating you poorly or you can take a stand and do something about it."
BSU meetings rarely follow a set agenda and are often focused on facilitating conversation and friendships with those inside the group. Many attendees find themselves somewhat isolated from the primarily-white culture on campus, and look for a group where they can be with people they identify with.
To BSU publicist and second year applied human biology major Angelique Djekoundede, BSU provides an opportunity for a place where African American students can express their culture.
"It's about building a community. Especially for Black people of African American descent, BSU is a place where we can learn about our roots," Djekoundede said. "We're a welcoming place. We just want people to come, be themselves, open up and get to know each other. We don't want to be afraid to discuss the topics that we can't address outside of the club and want to make a home away from home."
BSU is currently seeking to spread awareness of their club through participation in school events, from small club sales to large, campus-wide occasions. Club event coordinator and second year French major Naomi Smith elaborated on BSU's plans for the next few months.
"There's an intercultural club April 13 at the Hello Festival, where we will be holding a concession [stand]. We'll be selling culturally relevant food and try to raise awareness of our club," Smith said. "For our next one in May, we'll be having two speakers come where we can talk, get to know each other and talk about race and a student's individual part in it and how it affects someone as an individual. A lot of students tend to ignore, forget or brush by the fact they have an individual impact."
At the end of the day, BSU is an attempt by a marginalized group of people in and around Seattle Pacific University looking to form a community that they can call their own. Many of these students feel isolated in a culture different from their own and are trying to band together to ensure that they too can have a voice within the school.
"Community is about the small little things. Too many people here don't know how to have social interactions at the basic level, and when you ignore them, you're disengaging yourself from being a part of a community and losing possible support when you might need it most," Smith said. "It is good for mental health to join a community where individuals can be supported through tough times, but it takes effort to maintain."
BSU hopes to ensure the safety and mental health of all its members and hopes that SPU can one day cultivate a truly inclusive culture, where students of all backgrounds can find purpose and belonging.
"We want to create a fun community where we go and give Black students a second home where they can be helped with what they need," Tantrum said. "We want to create a community where we can help lift each other up. We want to give Black students as much of a community as we can, and we want to connect with everyone in our community and outside of it."