Effects of Turkey-Syria earthquakes reach worldwide
Students, professors discuss impacts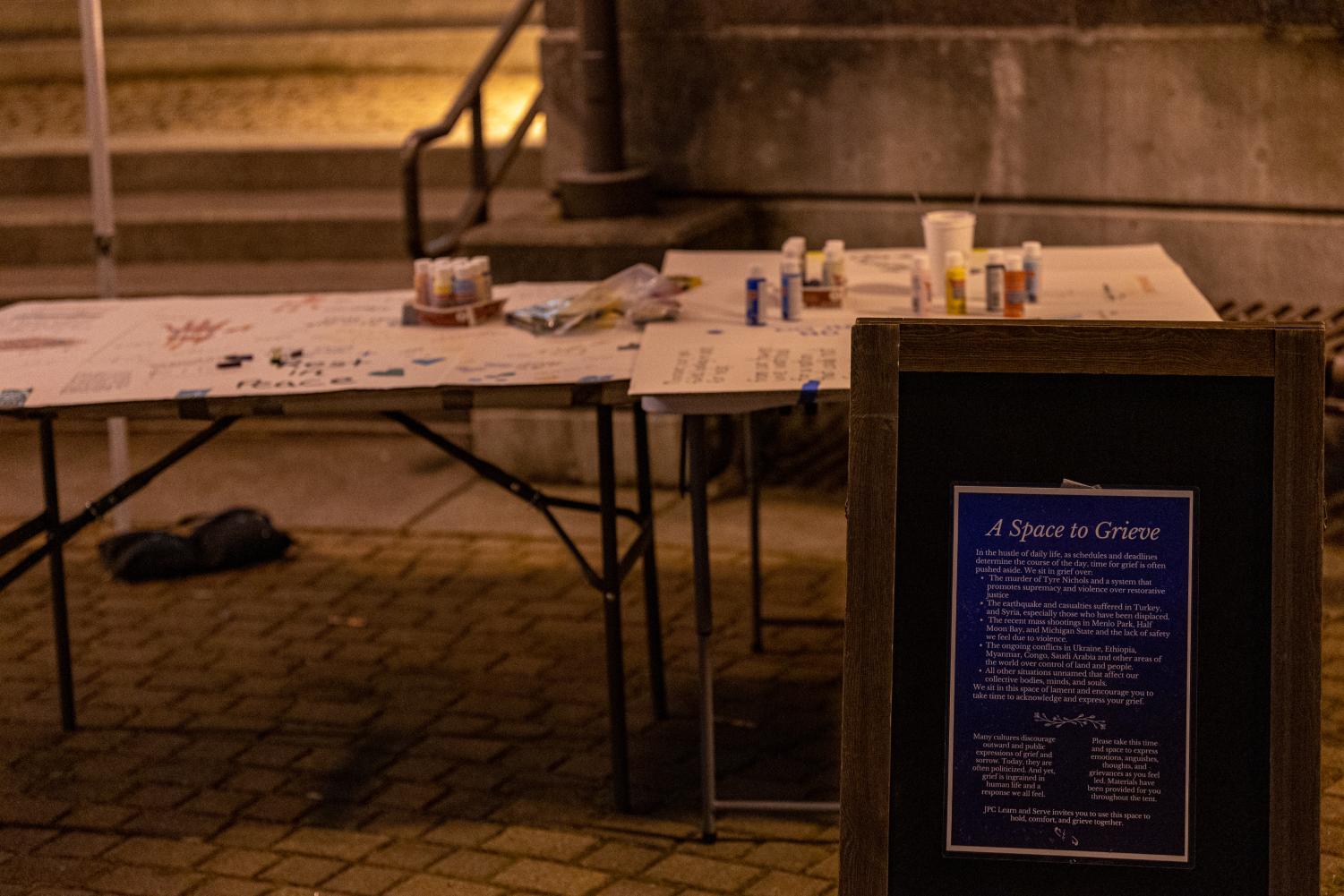 A 7.8 magnitude earthquake struck Turkey on Feb. 6, 2023, sending shockwaves throughout Turkey, Syria and surrounding countries, according to AP News. Secondary quakes followed in the next weeks, sending the current death toll to over 47,000, with inadequate infrastructure and political tensions worsening in areas affected. Means of assistance and general impact are worldwide, including at Seattle Pacific University.
Alissa Walter, professor of history at SPU with specialization in history of the Middle East, explains that the area affected most disastrously is also the area with the largest amount of refugees on the planet, including many people who fled from the Syrian Civil War, which started in 2011.
"People were displaced within Syria, and people have crossed into Turkey," Walter said. "This earthquake could not have been at a worse place. It is devastating communities that have already experienced many different iterations of trauma, displacement and humanitarian crises already."
For Adam Almousa, a senior communication major, the earthquakes hit home, even in Seattle. 
"I'm from Syria. My family was affected by the earthquake and they lost their homes," Almousa said. "No one got hurt, thankfully, but they're temporarily in the fields next to the olive trees. Basically everyone is homeless and waiting for the government to fix the damaged buildings."
One location of Syria's mass devastation is where Syrian rebels were moved to after the civil war: an area called Idlib. Considered rebel-held territory and described by Walter as an "open-air prison," the area receives no government interference or help.
"At times, it's been this experimental democracy. They get to create the vision, but the government doesn't assist them, and they can't leave," Walter said. "They have already been in a really meager humanitarian situation, and that's where [the earthquake] struck."
The huge amount of damage in Turkey was exacerbated by government action – and inaction. The government's allowance of safety violations and a delay in aid and machinery have raised the death toll and outraged citizens.
"A lot of the anger in Turkey right now is being directed at the corruption of that government in their dealings with different businesses," Walter said. "A lot of buildings were not built to code. The government was letting them cut corners, and this greatly worsened the casualties of the earthquake."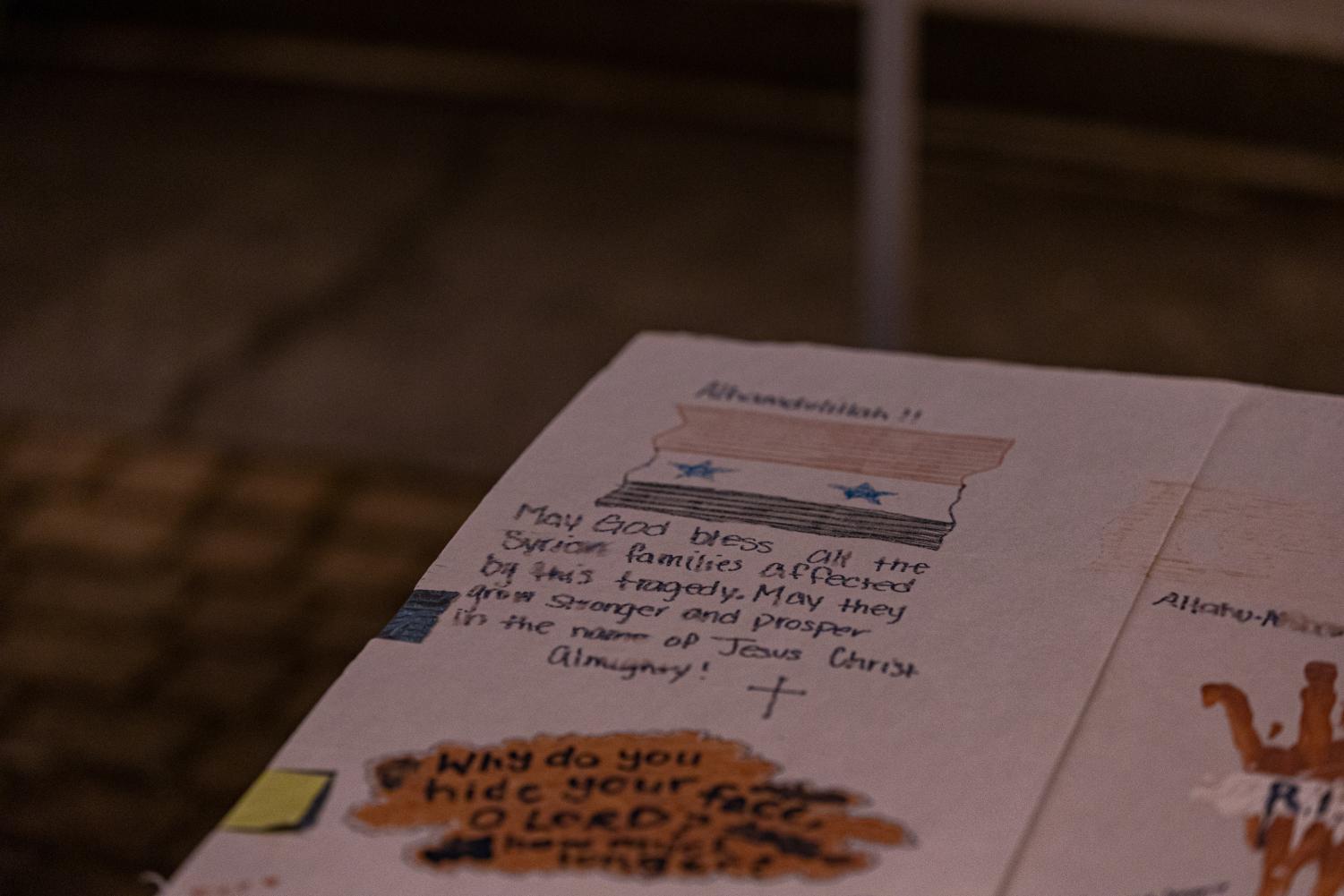 SPU students, whether or not they have a connection to the earthquakes and their victims, are urged to stay informed and aware.
"Search about the earthquake to learn how devastating it is. Based on the area we live in, this thing could happen here, where we can witness it," Almousa said. "There should be more coverage."
Zachariah Nacke, a junior history major, keeps up with the news through various sources, one being TikTok videos of individual incidents. 
"The numbers are sad, of course, but it's more the individual stories that are striking me in the heart when I read or watch videos about what's going on," Nacke said.
A quick and efficient way for students to stay informed about the earthquakes and Syrian refugees is to set a news alert for developments.
"Setting up news alerts, choosing to follow one of these organizations on Instagram or finding Syrian or Turkish news outlets can be ways for people to remain engaged global citizens rather than have our attention move on after a week or two," Walter said.
People looking to help can also donate money and resources. Walter recommends students look carefully into what organizations can truly use funds efficiently, pointing toward the general funds of Mercy Corps, Doctors Without Borders and White Helmets. 
"We are very privileged," Nacke said. "Advocate for the full support and make sure the people in the country are getting what they need. Continue to read about it and talk about it amongst our community."
For members of the SPU community, staying informed about the Turkey-Syria crisis, what can be done to help and how to be safe in any earthquake is important and critical, especially as Seattle is in an area that can be prone to earthquakes of similar magnitude.
"In a matter of seconds, everything could be down to the ground," Almousa said. "This is a human crisis."