Double life
Navigating balance between combat sports, academics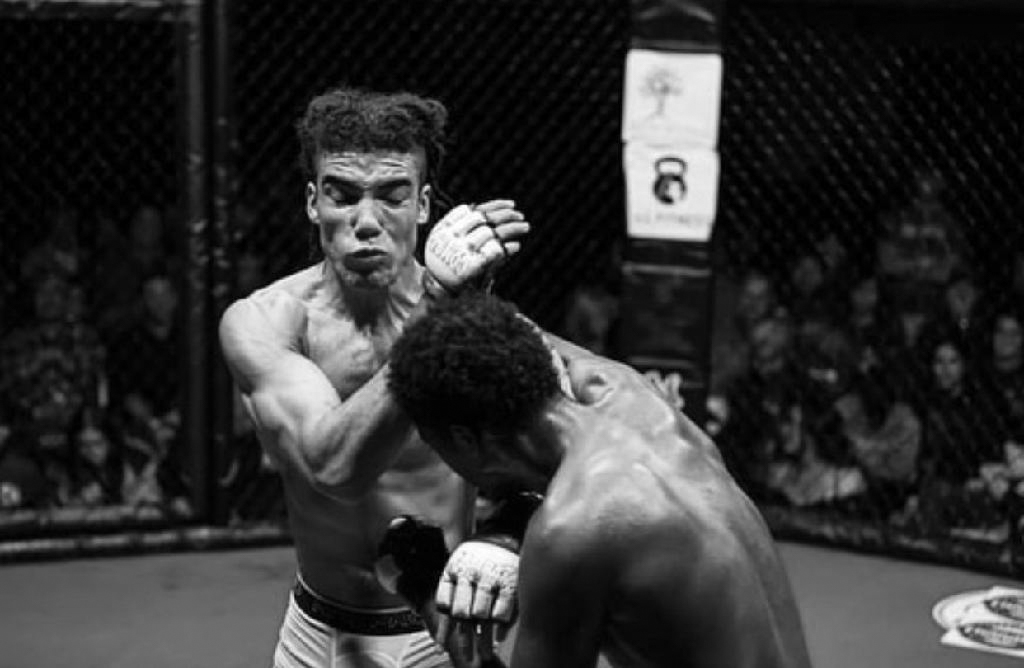 Every student has a hobby.
Mahad: 
I am currently a third year student pursuing a bachelor's in criminology as well as minoring in sociology. I am also a mixed martial arts fighter and train out of Ivan Salaverry MMA, which is directly by the Space Needle. My record stands at one win and one loss, but I have also had four Muay Thai – a form of kickboxing – bouts, three being exhibitions and one being an official match, which I won. 
I am very passionate about MMA, and I will admit that my passion for MMA and combat sports outweighs my passion for academics. These are similar things that student athletes in general experience, some being incredibly passionate and devoted to the sport and some just going to university to be a part of the sports team. Of course, I have a passion for academics as well. Criminology and sociology are both subjects that I love learning and reading about. I see career options in both my degrees, along with MMA.
My passion for MMA has led to me performing poorly in some academic quarters, as I invest too much time and energy into it and brush off academic responsibilities. This led me to make unwise decisions such as skipping class, barely studying for exams or even missing deadlines. 
There have also been quarters where I have done incredibly well academically, due to investing more into studying. But in return, I am training less at my MMA gym and missing opportunities to progress faster.
I feel as if  I am living a double life. There have been times where I feel as if I do not belong in college since I am so focused on MMA. But through experience, I have learned that in order to enjoy both school and martial arts as well as experience success, I need a proper balance as well as proper time management along with discipline. But I know as time goes on, I will find that balance to enjoy both school and MMA equally.
Balance is something essential to life. It is something you gain from martial arts, and it is something our society struggles with. When you live two lives, one in school and the other on the mat or in the cage, it becomes difficult to find your balance.
Uriah:
I am a sophomore English major and an art minor. My English degree is concentrated on creative writing and my art minor is in 2D media. I love writing and drawing and sometimes reading. My story is not very unique. I grew up watching cartoons and I read some books, and then I picked up a pencil and have been churning out pages and pages of fiction and non-fiction ever since.  Writing is something I love and it is what I want to make my career out of. 
Unfortunately, in order to get better, I need to get through college.
My workload as an English major involves daily readings and reflections due every other day. It is not difficult work, but when you are reading all kinds of literature from the Romantic Period, the Restoration, the Victorian Age, and the Renaissance, it is easy to get burnt out. 
No matter how much I love writing, it doesn't mean I have the energy to do so after reading over a dozen pages of Old or Early Modern English. None of the readings have been unbearable, I have enjoyed all of them, but it gets difficult to want to do homework at all when you have just been thrown around and kicked in the ribs and your whole body is fatigued.
Not long before I realized I wanted to become a writer, I started taking classes in Taekwondo. I fell in love with martial arts as much as I did writing. I decided to take a hiatus in order to commit to middle and high school sports, but I never stopped training on my own time. In fact, I am currently a student and assistant instructor at the Family Black Belt Academy near campus. 
Besides Taekwondo, I have taken classes in Capoeira, I was on the varsity wrestling team, and my friends have sparred with me using Muay Thai and Jiu Jitsu. Martial arts has taught me a lot about what I'm capable of, about how to meet and surpass my limits, about strategy, and about physical and mental growth. 
It is no different than what I have learned about myself through writing, and when I am training, I get that same feeling I do when I know I'm writing a good story. I'm not the best at either of them, but I love writing as much as I love martial arts, and it's painfully obvious I can't focus on both at once.
There have been times when I have fallen behind in academics because I decided to focus on training, and there have been times when I've neglected training to focus on academics. I always try to put school first, but I lost a lot of time and a lot of progress when I took my hiatus. It can feel like I'm at a crossroads sometimes – like I have to choose between a future where I'm an author and a future where I'm a sensei, or master – but the struggle isn't just about that. 
Martial arts trains more than your body; it teaches you discipline, perseverance, focus and balance mentally and emotionally. Writing, if done correctly, teaches you about reflection and self-renewal and about outreach and inspiration. Following either of these paths teaches you about human connection and about how the mind, body and spirit interact with each other. It does not feel right for them to be opposing each other in my life.