Student searches for success internationally
Former SPU student and athlete Nik Reierson's journey to becoming a professional soccer player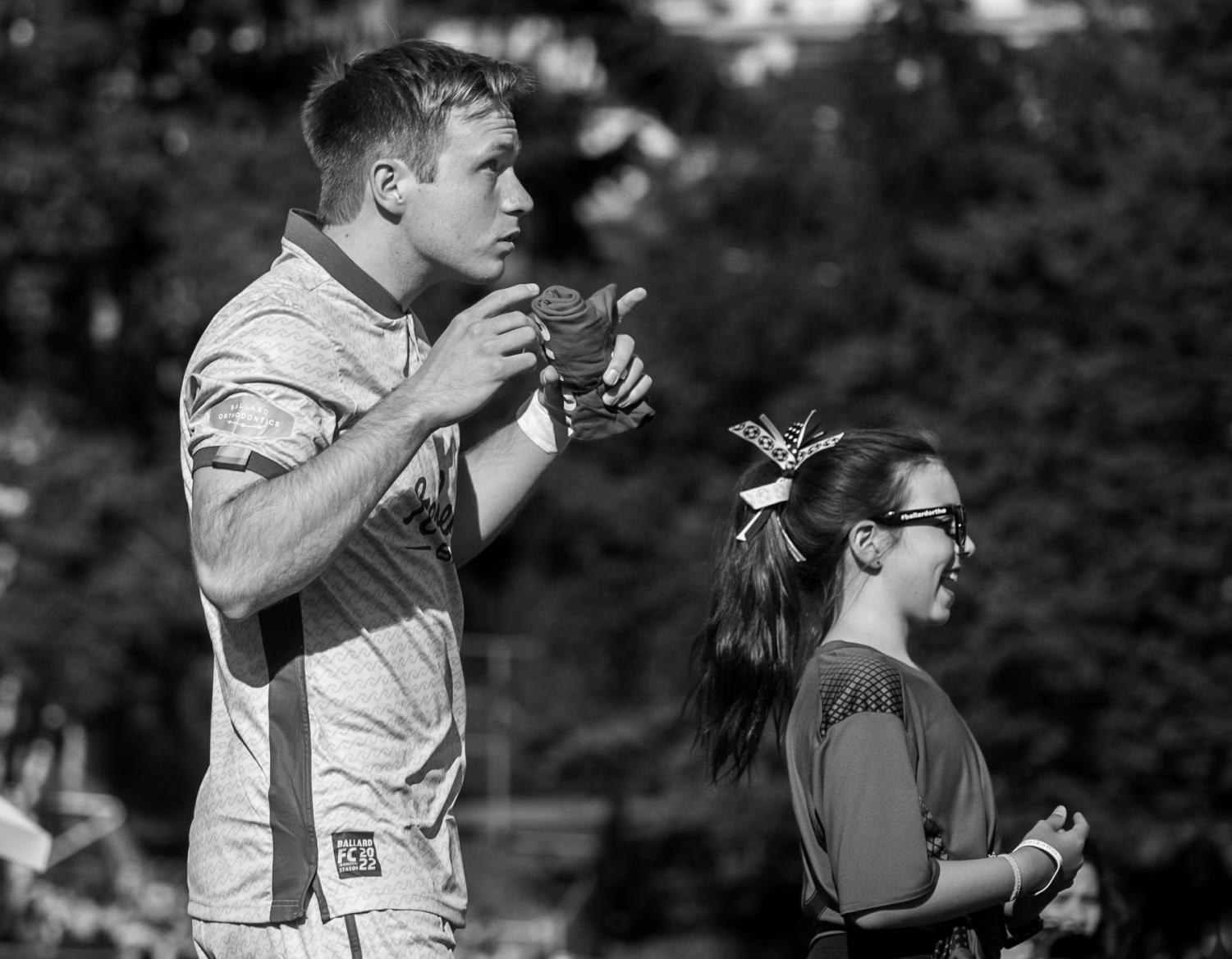 Many of us grow up watching sports and imagine the excitement of being a professional athlete, and those who play sports may dream of one day reaching this level. Former Seattle Pacific University soccer player Nikolas Reierson is a testament to making such dreams a reality as he works to become a professional soccer player. 
Reierson's love for soccer started at an early age. 
"Soccer is the way I have been able to express myself competitively from a young age. It was an outlet for me to compete in a way that challenged me both physically and mentally. It is a part of my everyday life as I have a passion for it, so if I am not playing, I might be watching or talking about it with my friends," Reierson said.
Currently, Reierson is attending graduate school at Loughborough University in England, where he hopes to be able to obtain a master's degree while simultaneously focusing on the importance and possibility of taking his soccer career to a whole new level.
"The journey to playing pro soccer is challenging. Right now I am playing overseas in the UK while also getting my MSc in physiology of sport. It is challenging because a lot of it takes time and getting the right opportunity."
Moving all the way to England to attend Loughborough University, Reierson prioritized certain aspects to continue his educational journey. 
"I had never heard of Loughborough, but my undergraduate degree was in exercise science, so I did a search of the top schools in the world for sport-related subjects. Loughborough was number one on the list, so naturally I applied. To my surprise, I got in. It seemed like an opportunity I could not turn down, world class education and the opportunity to challenge myself as a person in a new country. It has really paid off, and I am very happy I took the leap of faith."
Reierson played a total of five seasons for the SPU soccer program, posting four goals, six assists and well over 5,800 minutes played for the team. As a defender, opportunities to score are not frequent, making Reierson's scoring feats all the more impressive. Reierson's time at SPU carries him even through today in Loughborough.
"The SPU soccer program had a huge impact on me. My first four years were under Mark Collings, and I learned a lot not only from the [soccer] side but about life and dealing with challenges as well. My final year was under the current staff of Kevin Sakuda, Josh Swett, Jimmy Ward and Erik Skipper, and I can't thank them enough for how enjoyable they made my final year. They led with integrity and grace and allowed us to express our strengths both as players and leaders within the squad. All of the coaches I had helped to instill the confidence I have to take risks in life and enjoy the journey with whatever it may bring."
Ultimately, Reierson hopes to compete at the professional stage but embraces the journey it will take to get there one day.
"It is a real test of perseverance, but I believe that the journey is what builds your character and gives you the proper skill sets you need to find peace and joy in life, regardless of the outcome of this journey. At the end of the day, I will always love the game and the memories and moments it created for me."