Free rides: Terms and conditions apply
Orca cards are free at SPU, but not without stipulations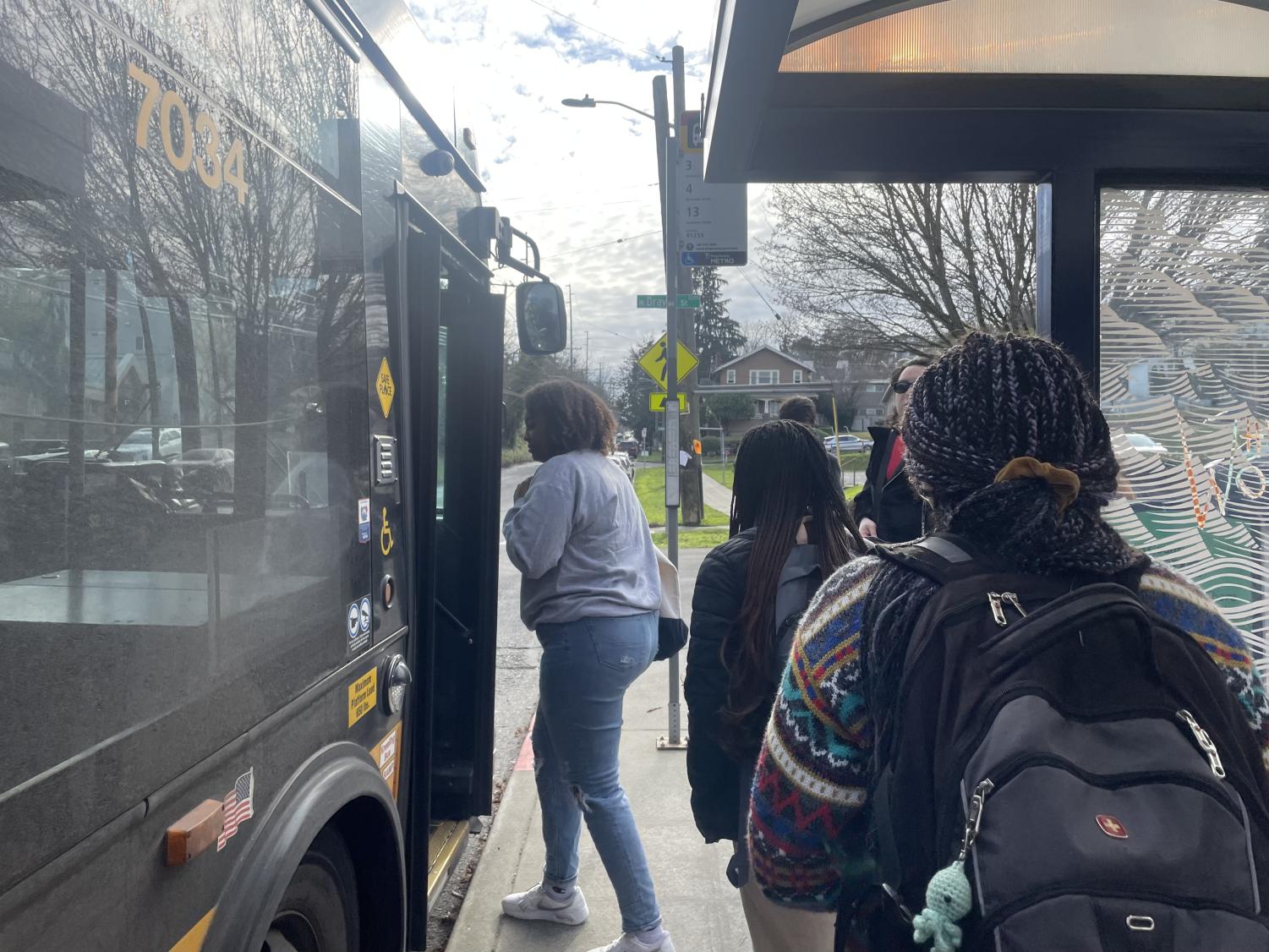 To many students at Seattle Pacific University, the bus system is their main form of transportation. SPU's bus pass system allows students to borrow passes from the Branch for up to five hours at a time. Yet some students complain that it is often hard to take advantage of, with confusing access hours, a shifting base of distribution and a limited pool of tickets. Though the program, which has been in place for years, has empowered countless students to get off campus for a few hours and enjoy the sights of the city, it has also been a source of frustration for many. 
Senior philosophy and sociology double major and Branch employee Shaely Spilker discussed how the system usually works.
"To use the bus pass, you come up here to the branch desk in Weter, on the second floor before noon or the third [floor] afterwards. If you give us your student ID and sign a form to check out the bus pass for five hours at a time, you get the right to use any of the buses around here," Spilker said. "Bus pass supply is usually pretty solid – we have 50 total and usually have a good amount left. Fewer people have come by since the Branch in the SUB closed, so we've usually got at least 10 remaining by the end of the day, and often more."
To junior film studies major Andee Whitman, the Branch isn't convenient, which led her to seek alternative methods of public transportation.
"I've only inquired to get one once, so I just went to ask questions. I remember being a little hesitant just because there were a lot of rules and fines that came along with it, while the hours offered weren't super helpful," Whitman said. "I ended up just buying one on my own from the city so I wouldn't need to worry about being fined or anything like that."
Some students also find it strange that the passes are tied to a specific card rather than student ID as it is in many other universities. Fourth year business major and Branch employee Nicole Baker explained why it is handled this way.
"They haven't been integrated into our student cards because of how the rules work – ORCA doesn't allow us to put their balance on an SPU card," Baker said. "This year, there are plenty of bus passes, I think because we moved from the SUB to Weter."
Second year psychology major Sophie Warren found that a bus pass was rarely available to her because of the Branch's schedule.
"I've never used them. It seems like a good idea, but I wish the Branch was open at hours that were more convenient to me." Warren said. "I think you can check out a 5-hour bus pass, and I know that you can buy a subsidized full one, but I'm always in class when they're open. They should really increase the hours it's available. If you can only check out a pass in the mornings, you won't get much time out of it."
If students are struggling to access the Branch, Neha Chinwalla, communications intern at the Seattle Department of Transportation, explained how one can purchase an ORCA pass outside of the university.
"For students whose college does not offer a subsidy, they can still apply for the ORCA LIFT card on metro's reduced fare portal," Chinwalla said. "They may also qualify for the subsidized annual pass which provides cost-free rides for one year on King County Metro, Sound Transit and Seattle Streetcar & Monorail."
That being said, if purchasing an ORCA LIFT card isn't within someone's budget, the bus pass is free for all students for the first five hours of rental and is given freely while supplies last. Those looking for a ride off campus can visit the Branch office at Weter hall Monday through Friday from nine to six.
Students looking to purchase an Orca card can check which one works best for them at the ORCA Eligibility Questionnaire.