Women's basketball Building blocks
Ashley Alter, Natalie Hoff, Mike Simonson reflect on time together and where SPU women's basketball program is going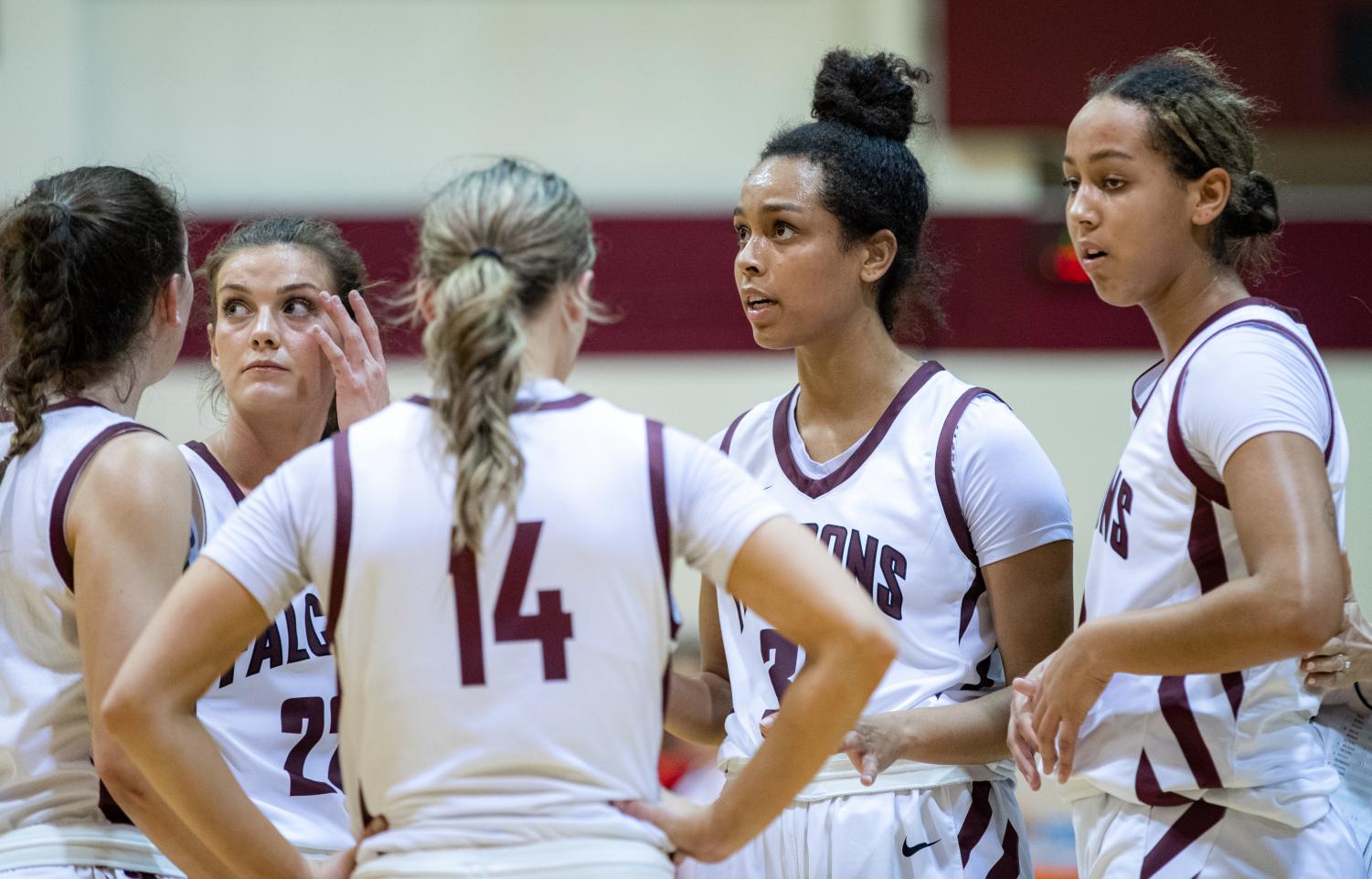 "I had a mentor one time who said, 'you need to have a group of players you can lose with before you win,' and that is Ashley Alter and Natalie Hoff," head Seattle Pacific University women's basketball coach Mike Simonson said. "We have been through the fire together, we have been refined."
Mike Simonson inherited the SPU women's basketball program before the 2018-2019 season. The Falcons had just come off a 23-8 2017-2018 campaign that saw them make it to the NCAA tournament. Before Simonson took over in 2018, the entire starting five from the previous season graduated, leaving the new coach with a tall task to rebuild the program. Two of his newly recruited freshmen coming into 2018 were Ashley Alter and Natalie Hoff.
"I remember that year, I had a good group of seniors, but I had an amazing group of freshmen too that just came in to buy in the culture that as a head coach I was trying to implement," Simonson said. "And throughout our time, five years now, these two and I have been engrained at the hip. I am so indebtedly thankful for these two, for all the sacrifices they made."
The Falcons have yet to post a winning season with Simonson at the helm. Alter and Hoff stayed the course. Now in the 2022-2023 campaign, the Falcons are 12-9 and on pace to break this streak, something Alter and Hoff are hungry to do.
"This year we have a lot of girls on our team that are selfless, and I think everyone can step up in different ways," Alter said. "I expect to win every game from here on out. That is a goal of mine and for the rest of our team. I think making sure that we are putting in the work and the preparation everyday to set ourselves up for that is key."
Despite four years of losing, Alter and Hoff not only want to win, they expect to win. The two of them are extraordinarily competitive and dedicated, qualities they both admire in each other.
"Ashley is one of the best teammates I have ever had," Hoff said. "She is someone who has my back off the court as well as on the court, and she is also one of the most competitive players I have every played with, and she pushes me to be my best everyday."
"On the court, Natalie is a very different player than I am, and I think that is really cool, our strengths and weaknesses kind of balance out," Alter said. "I think when I am getting too competitive or too high, Natalie is someone who grounds me. I think she is very level headed and that is something I look to her for."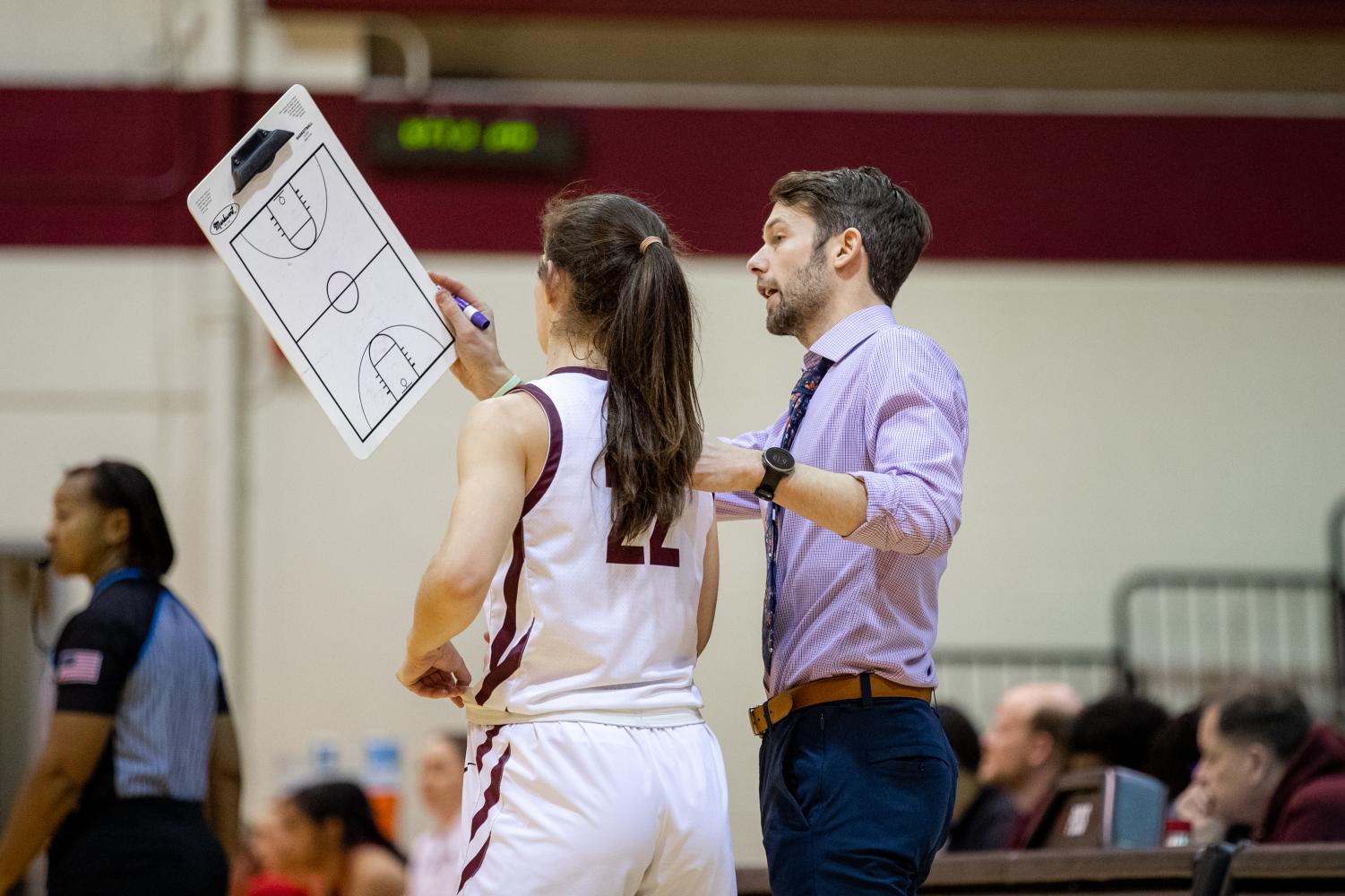 Hoff and Alter are both having impressive finales to their SPU careers. Alter is currently averaging 14.6 points per game, which is seventh best in the Great Northwest Athletic Conference, and she was GNAC and NCAA Division II player of the week for the last week of 2022. Hoff is averaging 9.7 points per game and is leading the team in rebounds with 5.5 per contest.
The two of them could have left after last season but decided to stay for a fifth year of eligibility, and they are making the most of it.
"I had a choice to come back for my fifth year, and I made that choice because of the people at SPU and the people that I am surrounded with everyday, and I am very thankful for that," Hoff said.
Alter and Hoff are both entering the last couple months of their SPU basketball careers. They are both extremely focused on the task ahead of them but also taking some time to reflect on what the past five years have meant and the legacies they have left.
"Never losing hope and always pushing yourself to be your best every single day even if you are tired, and that is something I want the underclassmen and the upperclassmen to see, and I just want to leave that and have people remember what it was like to be on a team with me," Alter said.
There is one thing for certain, as the curtain closes on Alter and Hoff's time as Falcons, the man who recruited them is going to miss them dearly.
"If I look at Natalie Hoff and Ashley Alter, they are two people who do not like mediocrity and having to build our program from almost nothing. Since their first year, they are striving for more and striving for more. They want to achieve and have great success," Simonson said. "I can't imagine life at SPU without them."