Seattle Pacific University announces new president
Deana Porterfield, SPU's first female president to replace Interim President Pete Menjares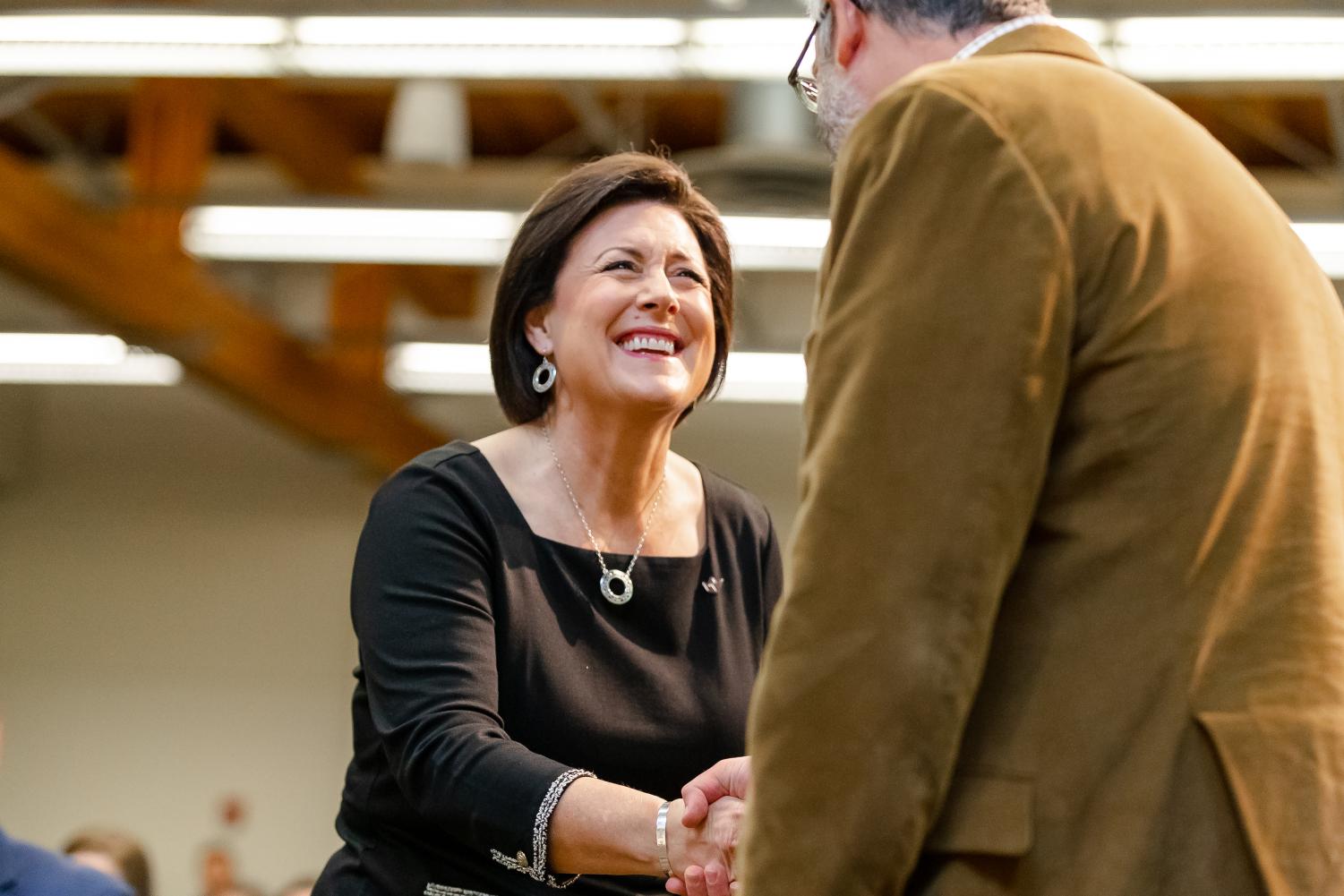 On Jan. 26, Seattle Pacific University announced Deana Porterfield as the next president of SPU. Porterfield, currently president at Roberts Wesleyan University, was selected out of 1800 potential candidates as the best fit for SPU and was voted in unanimously.
"We are extremely pleased that not only the committee's recommendation to the board was unanimous, but the board decision about an hour ago was unanimous as well," Dean Kato, the chair of the board of trustees, said.
Leland Saunders, faculty chair, believes that the unanimous vote really shows how much the committee believes Porterfield is the right choice.
"Even from people with very different perspectives and views about what SPU is or should become, there was still a very deep agreement about who the best candidate was," Saunders said.
Carrie Cox, ASSP president, was also on the committee that helped choose Dr. Porterfield and is pleased with her qualifications.
"She is a distinguished lead and student focused and is intentional about cultivating meaningful relationships with the various groups and members that make up the university community," Cox said.
Dr. Porterfield was introduced and spoke to students on Jan. 26 shortly after the announcement about her position was made.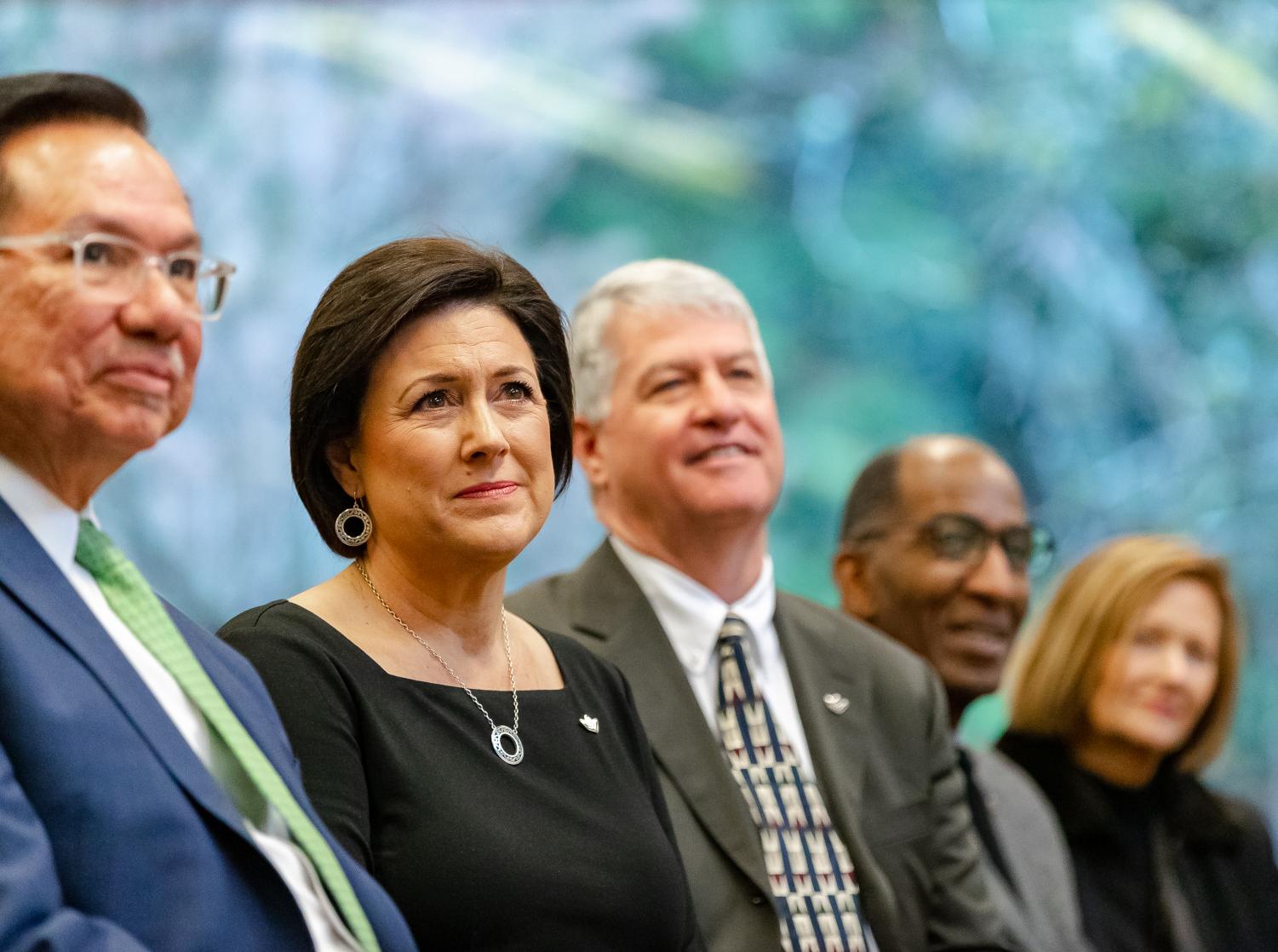 "I'm very excited to be here, this is the best part because I finally get to come and interact with everybody," Porterfield said.
The search process began in August of 2022, after it was announced that Interim President Pete Menjares would stay for another year. SPU hired FaithSearch Partners to help them find candidates.
Many students liked the first impressions they got of Porterfield, including second year visual communications major Liz Crutcher.
"It was nice to hear her talk," Crutcher said. "It's hard to tell what kind of person she is based on how she projects herself in a situation like this, but she's really brave for wanting to be a president here."
Other students are more hesitant in their opinions of her, including second year communications major Oz Nardecchia, who is concerned about the role the university's current hiring policy had in the presidential selection.
"I recall when they said that they were looking for a new person, they mentioned like they had to make a committed statement to the hiring policy, which makes me hesitant to even trust her as a president," Nardecchia said. "However, after this meeting, I have a bit more hope, especially hearing Carrie's comments."
Students, staff and faculty will all be watching as Dr. Porterfield takes on her new role at SPU.
"I truly believe in Dr. Porterfield's skill and ability to implement a cohesive and complete vision for SPU's future," Cox said. "[She] incorporates the many beliefs and backgrounds and perspectives and personalities that make up SPU and the unique Christian experience that we offer here."