Art and Atonement: The 2023 Day of Common Learning
Exploring Seattle Pacific University's plans for the keynote address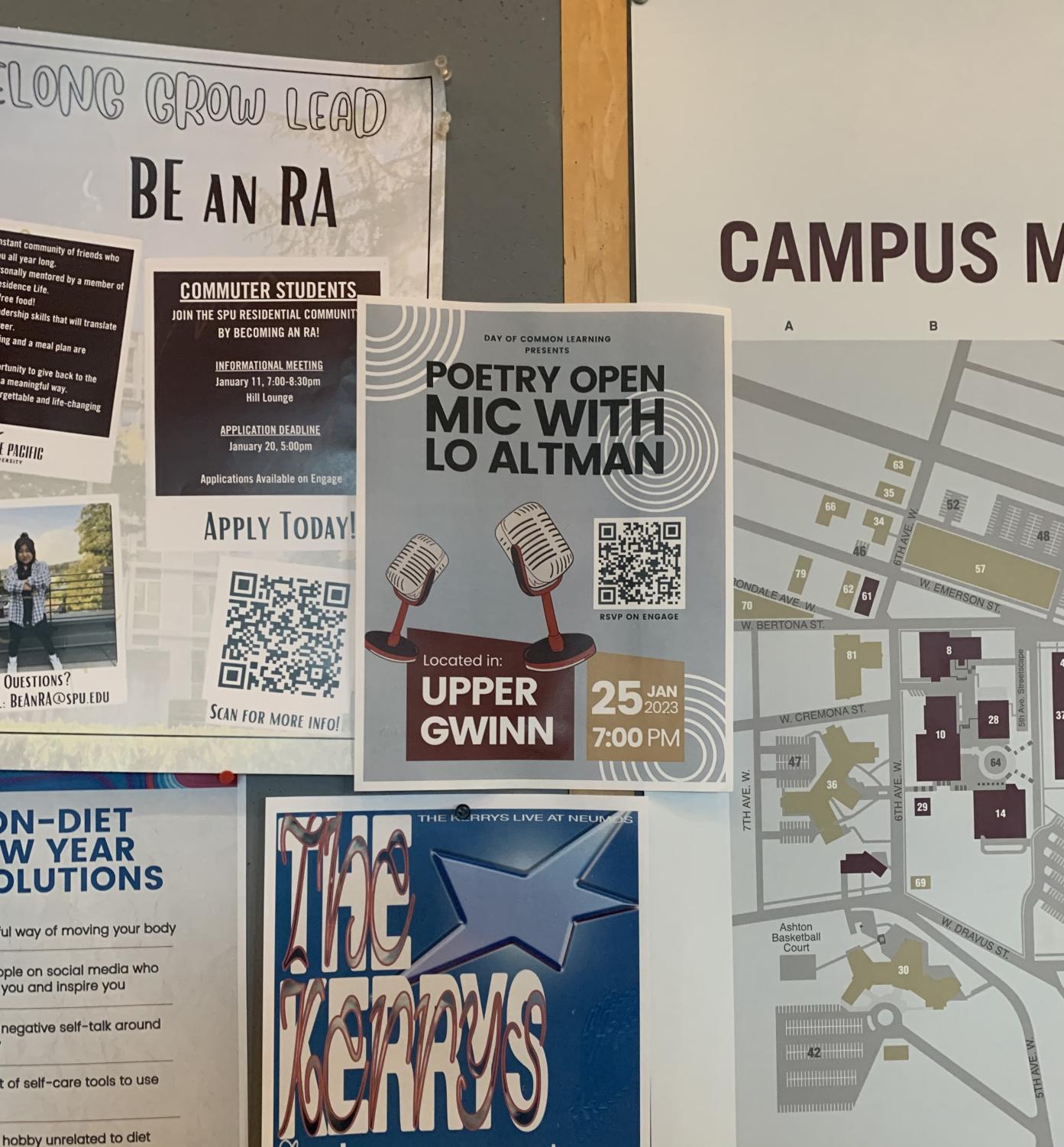 The Day of Common Learning is fast approaching, when Seattle Pacific University students will gather on Jan. 25 to listen to a keynote speech representing the overarching goal for the new year on campus.
Kevin Deschler, assistant director of the Office of Student Involvement and Leadership, summarized the meaning behind the Day of Common Learning.
"The Day of Common Learning is an opportunity for SPU to communicate a central, community-wide takeaway regarding something we value. This year, it's about the intersection between art, faith and reconciliation," Deschler said. "It is a kind of statement on what SPU cares about and what it understands its values, priorities and identity to be."
For students, this means a cancellation of any classes before 3 p.m, while offices will be closed for the address.
 "For most of the day, classes are canceled, and we invite a speaker to come in and make a presentation on that central topic," Deschler said. "There are more events than just the speaker – at 7 p.m. that night, we'll be hosting a poetry event and will be holding multiple topical sessions and plays related to the keynote topic throughout the day."
This year's keynote address will be held from 10-11 a.m. in the Royal Brougham Pavilion and will star Loren Alaman giving a speech on art and lament in a world of injustice.
"It's important for us to find themes and topics that we think students would be interested in, and it was important for us to find a speaker that would resonate with students and teachers," Deschler said. "We considered a number of speakers before we had a kind of collective lightbulb moment as we considered Loren Alaman. I think we felt a real connection to the speaker's art and work."
Alaman, also known as Lo the Poet, is a Texas-based poet and minister, is known for his work We Sang a Dirge: Poems, Laments, and Other Things That Matter to God.
"I absolutely cannot wait. I'm gonna be preaching in your chapel, as well as hanging out on campus," Alaman said in a video sent to students. "That night, we're going to have an open mic night. I can't wait to share time with you all."